Breakfast in a hotel in Luxembourg City

In Luxembourg we spent two nights at the Sofitel Le Grand Ducal, a hotel in Luxembourg City. It is one of the luxury hotels in Luxembourg City. At first we wondered why we weren't staying in a hotel in the city center. However, when we had our first breakfast at this hotel, we knew that this hotel would be the perfect choice for a stay in Luxembourg. Once the roads in Luxembourg are short.
Even if you live on the other side of the gorge that separates the old town from the surrounding area, it's only a few minutes' walk to the center of town. On the other hand, we had a view of the old town of Luxembourg with its towers from the breakfast room. The three towers of the cathedral in the center and the tower of the Sparkasse of Luxembourg, which is more reminiscent of a castle than a bank. For that reason alone, we recommend staying in this business hotel in Luxembourg.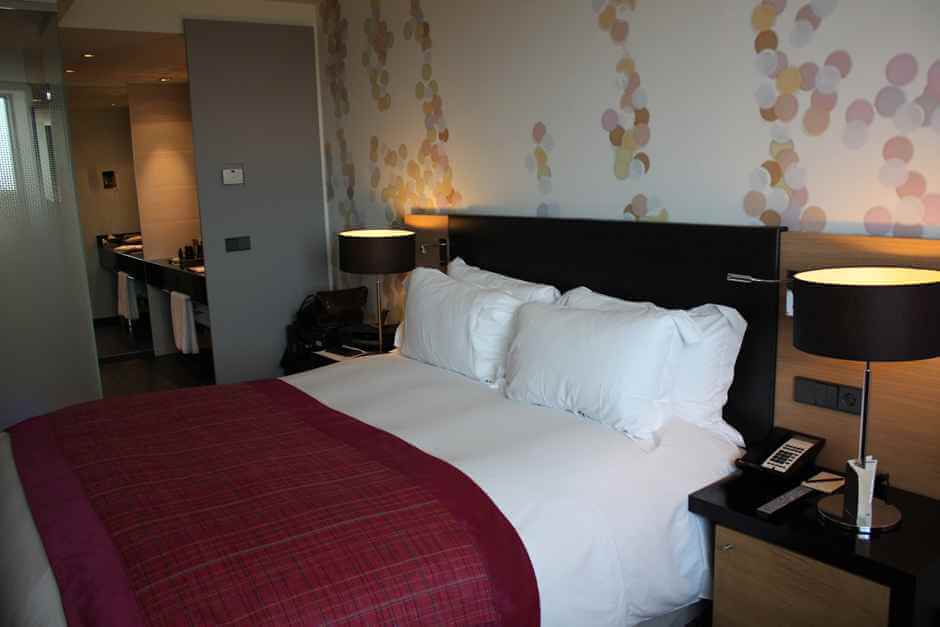 Benefits of the Sofitel Luxembourg Le Grand Ducal
But there are other reasons that speak for an overnight stay in this hotel. Unlike in business hotels, we feel immediately welcome and personally looked after. We pull up our car in front of the hotel and the concierge rushes to meet us to help us unpack our luggage. We no longer need to worry about parking a car. He does this. We don't see our car again until the day we leave. Because we do all the sightseeing points in the city on foot. We are greeted very friendly at the reception. Only a few minutes later we are in our room on the 6th floor. From this we have a view of the old town of Luxembourg and the "Grund", the valley that separates it from our side of the city.
The room in our hotel in Luxembourg City is spacious with plenty of space for luggage. WiFi access is free, as are the (non-alcoholic) drinks in our minibar. We will appreciate this service very much over the next few days, so we don't need to look for a shop to stock up on water during our excursions. We just help ourselves in the minibar and are provided with drinks for the whole day.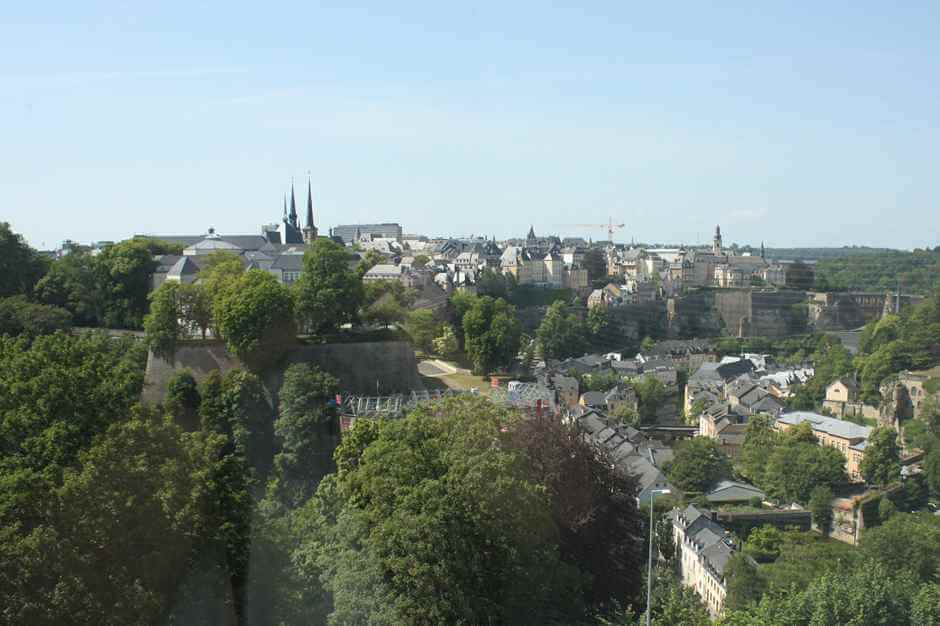 A large bathroom in our hotel in Luxembourg City
A special highlight in our room is the large bathroom and especially the shower, which is its own small, surrounded with frosted glass room, and has one of those huge shower heads, under which you can shower in the rain. If you want, you can enjoy your shower even more by turning on the colorful play of light, which bathes the shower room in all sorts of colors.
A private closet is available with a coffeemaker and everything needed to cook a cup of coffee or espresso. Thick, fluffy bathrobes invite you to test the hotel's spa. However, we have no time for our stay. However, I am sure that if this meets the comfort that we found in our room, it also offers an exceptional feel-good factor, as I have seldom felt so comfortable in a business hotel as in the Sofitel Le Grand Ducal in Luxembourg.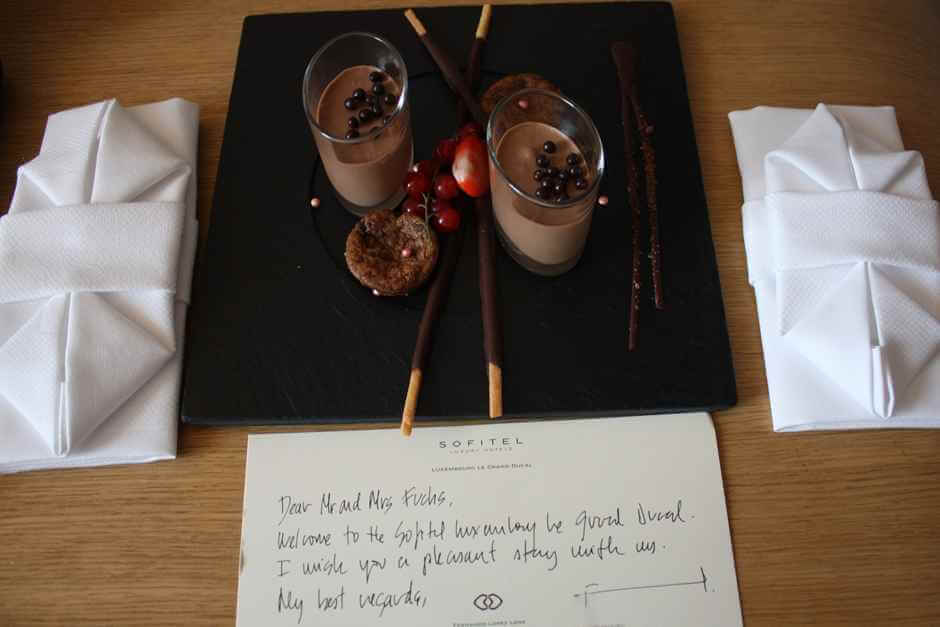 Our conclusion: if you are looking for an excellent hotel for your stay in Luxembourg, from which the city center can be easily explored, this luxury hotel in Luxembourg City is in very good hands.
---
Sofitel Luxembourg Le Grand Ducal
40, Boulevard d'Avranches
Bonnevoie,
1160 Luxembourg
further information, current availability query and easy online booking *
Other hotels in Luxembourg *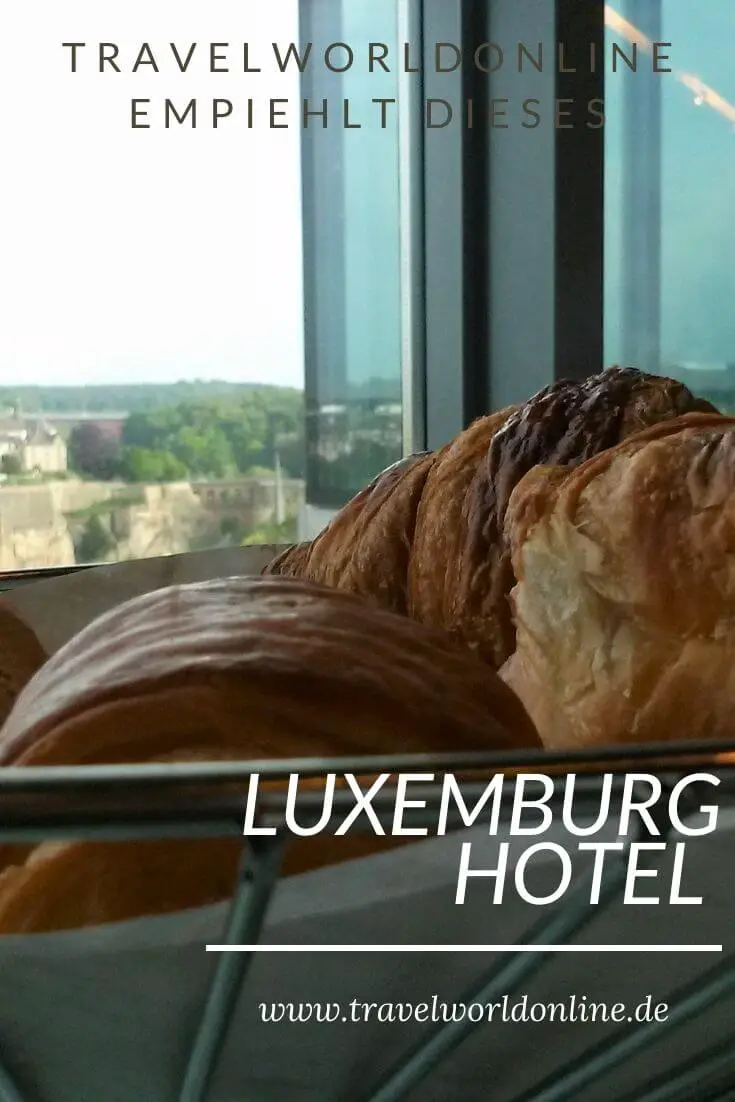 Do you already know
---
Quelle Hotel in Luxembourg City: On-site research. We thank the Office National du Tourisme for inviting us to this trip. Our opinion remains our own.
Text Hotel in Luxembourg City: © Copyright Monika Fuchs, TravelWorldOnline
Photos Hotel in Luxembourg City: © Copyright Monika Fuchs, TravelWorldOnline
A breakfast with a view of Luxembourg