A visit to an Irish pub in Dublin, the living room of the Irish
During our stay in Dublin we had the opportunity to study the Irish pub culture a little more closely. There are a few things you should know before you visit an Irish pub Dublin or elsewhere in Ireland should know. According to the Dublin MM-City travel guide, the pub counter is a man's fortress. We can't quite confirm that, as the picture shows. A visit to the Irish Pub is as typical of Ireland as the island's greenery. This pub we're in Kilkenny visited, looked more like the living room of the Irish at lunchtime, as people of both sexes and all ages met here at the bar, just like a big family.
Maybe it was because we were in an Irish pub in Kilkenny on an Irish holiday, maybe it was lunchtime. Because Irish Pub food is popular as a lunch, it usually consists of simple and homemade dishes such as Irish stew, soups or pies, which are still quite cheap. Meanwhile, it is worthwhile, even for new ones Food trends Look out for. Innovative cooks interpret Irish specialties New.
In the evening in an Irish pub in Dublin
In the evening the picture actually changes: then whole bunches of men crowd around the counter in an Irish pub in Dublin or elsewhere in the hope of getting the next pint. Whatever a real Irishman is, he doesn't ask for a glass or a half of beer, no, he knows exactly which type of beer he wants. One hears "A Pint of Guinness" or "a Pint of Smithwicks" again and again, although I have to admit that I like the latter better than the standard dark drink of the Irish.
For several years now, you have to push your way through crowds of people in front of the entrance of an Irish pub in Dublin or other places, because smoking is strictly prohibited in the pubs themselves. So if you want to enjoy your beer with a cigarette, you have to go outside. And many do.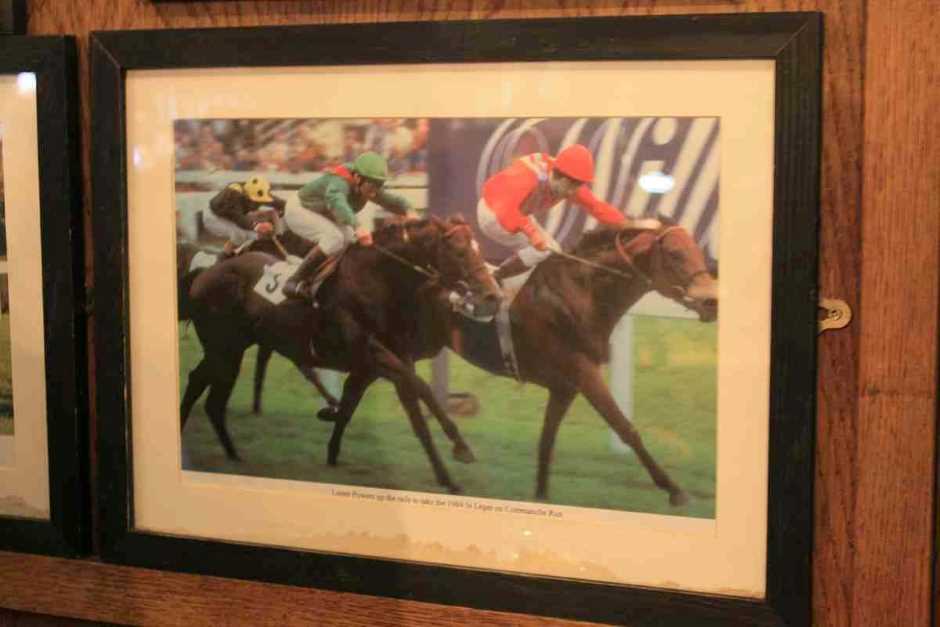 800 Irish pubs - in Dublin alone
In Dublin there are supposed to be around 800 such Irish pubs. We didn't test all of them, of course, but we did test a few of them. And we noticed differences. While in Temple Bar, the region on the south bank of the Liffey in Dublin, you mainly find tourist-oriented pubs, in which almost every music group offers live music, things look different in the pubs off the tourist strip. This is where the locals meet for a pint to discuss the day's events or to drink a whiskey as a nightcap before going to bed. The music here comes from the CD player, if at all, but the noise level in these pubs is usually so high that you can barely notice it.
A visit to the Irish Pub - you should know that
If you don't want to come out as a stranger in Irish pubs, you should know a few customs: I have already mentioned above that you ask for a "pint". If you are not that familiar with Irish beers, it is best to simply try the drafts offered by the tap. The names of the types of beer available can usually be read on the taps. Payment is made in the pubs as soon as the drink is received. This avoids cumbersome calculations after a sociable evening and you can leave when you feel like it. By the way, tips are not common in pubs either. If you mean well with the barman, you can invite him for a drink. Most of them will ordinarily decline this offer if they do not want to become alcoholics quickly. If you get to know Irish people in the pub, it can quickly happen that you are invited for a round. The best way to return the favor is with one of the same kind.
Last Order Please in the Irish Pub
Usually at 23.30 p.m. it is "last order please", which means that you still have half an hour before the Irish pub closes. The curfew in the pubs of Temple Bar can be later: after all, you don't want to drive away the tourists there. However, if you want to get to know quaint and real Irish pubs, you should look for one in one of the other districts of Dublin or in one of the small towns on the island.
---
Travel Arrangements:
Getting there
Lufthansa and Air Lingus fly to Dublin.
Car Rentals:
Cheap car hire - book quickly and easily!
Dublin Prepaid Card:
At a Dublin Prepaid Card * In addition to admission to sights and museums, the Hop on Hop off tours by bus and boat, the Air Shuttle is also included. You can only book this card online as the ticket office is closed.
Dublin Sightseeing Tours:
In addition to the Hop on Hop off city tours, there are others Sightseeing in and around Dublin *for which you can also book tickets through Get Your Guide and avoid waiting in Dublin.
Transfers:
Reserve yours Transfers from the airport to Dublin or to your hotel * here.
Book hotels in Dublin:
Dublin Hotels * You can book through our partner booking.com at this link. Hotels in Ireland * There's this link.
---
Do you already know:
Source Irish Pub: Research on site and the Travel Guide Dublin MM City* by Michael Müller Verlag, ISBN: 987-3-89953-774-1
Text Irish Pub: © Copyright Monika Fuchs, TravelWorldOnline
Photos Irish Pub: © Copyright Monika Fuchs, TravelWorldOnline
Irish Pub in Dublin - What to Know Before Visiting