Smaland Sweden landmarks - the Kingdom of Crystal

We were traveling on a car tour through southern Sweden on a route through the Kingdom of Crystal in Smaland Sweden. The fact that we like glass, the visitors of our blog know at the latest since we about our visit to the Glass factory of Simon Pearce in Vermont have reported. This time we were in Smaland and visited handicraft businesses. After we learn more about Rag rugs from Sweden our journey continued. We were invited to visit the Kingdom of Crystal in Smaland . At first we couldn't really imagine anything. But we quickly understood what was meant by that. Part of our round trip South Sweden route by car leads us through the Kingdom of Crystal.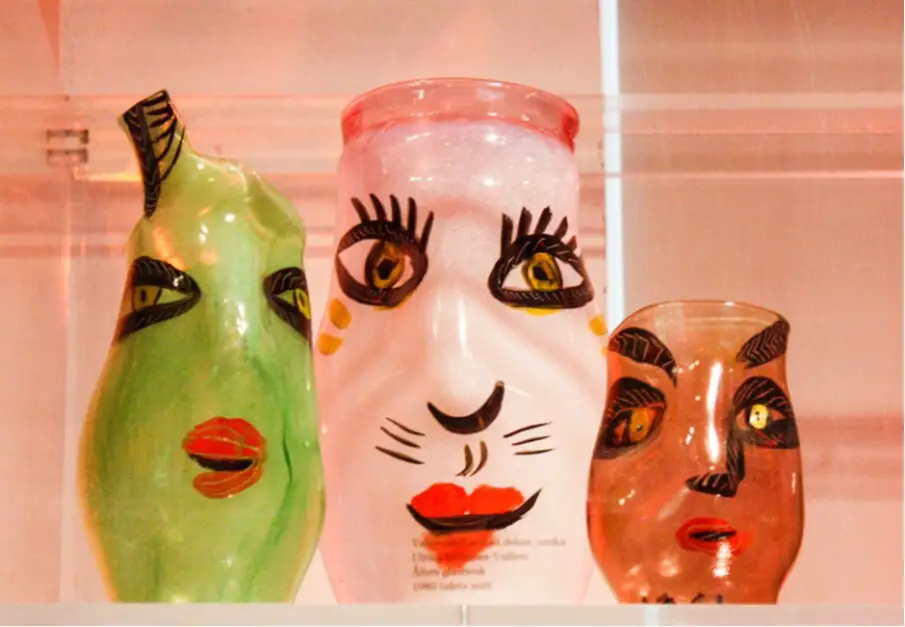 Accommodation Smaland Sweden
In the southeast of Smaland Sweden There is a region whose soil consists mainly of hard rock, grow on the dense forests. The attempt to farm here is doomed to failure from the outset. Nothing grows on this soil except forest and mosses. There is a lot of it in Glasriket in Smaland. Larger villages are looking for but in vain on this car round trip southern Sweden route. We travel long distances through these dense forests, without encountering a place. Until suddenly a factory or village appears in the middle of the forest, the only purpose of which is to house the people who work in one of the twelve glass factories that exist in the Kingdom of Glass in Smaland Sweden.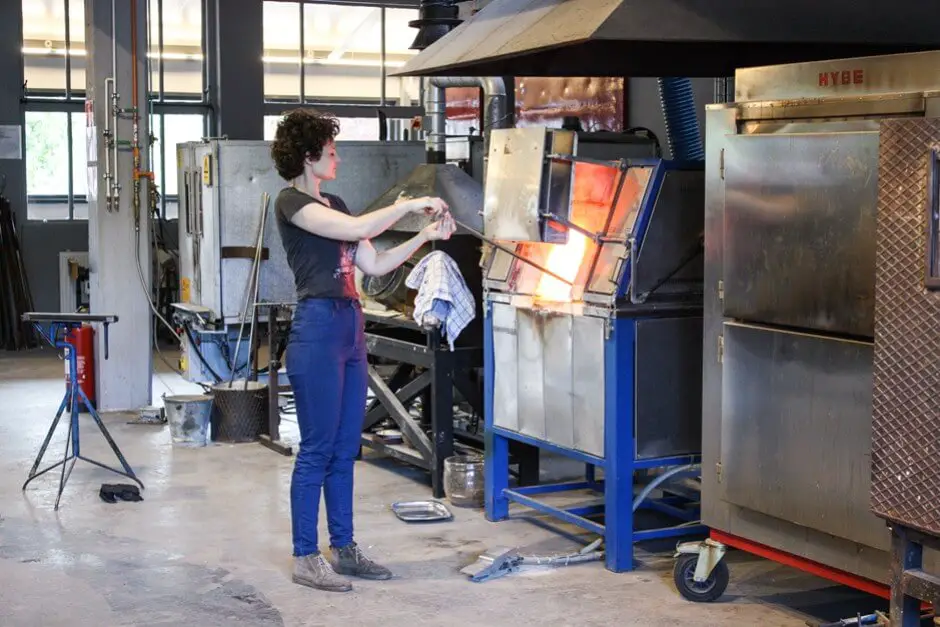 Kosta Boda Outlet, Bergdala and Orrefors are located in Smaland Sweden
I feel very familiar with this region. I grew up in an area where glass has been made for centuries. In the bohemian borderland. There are also deep forests and places where glassworks still produce their fragile works of art and everyday glass. I am hardly surprised when I hear that the first glassblowers in the Kingdom of Crystal in Smaland Sweden came from Bohemia. The forests of the region provide sufficient fuel to heat the kilns necessary for glassmaking.
The Swedish king came early in the 18. At the beginning of the 20th century, the idea was to use this inaccessible region for glassmaking. Only: there were no Swedish glassblowers who could have done this job! So he invited experts from the Bohemian glass villages to Sweden, who soon felt at home there. They were to teach Swedish workers the art of glass blowing.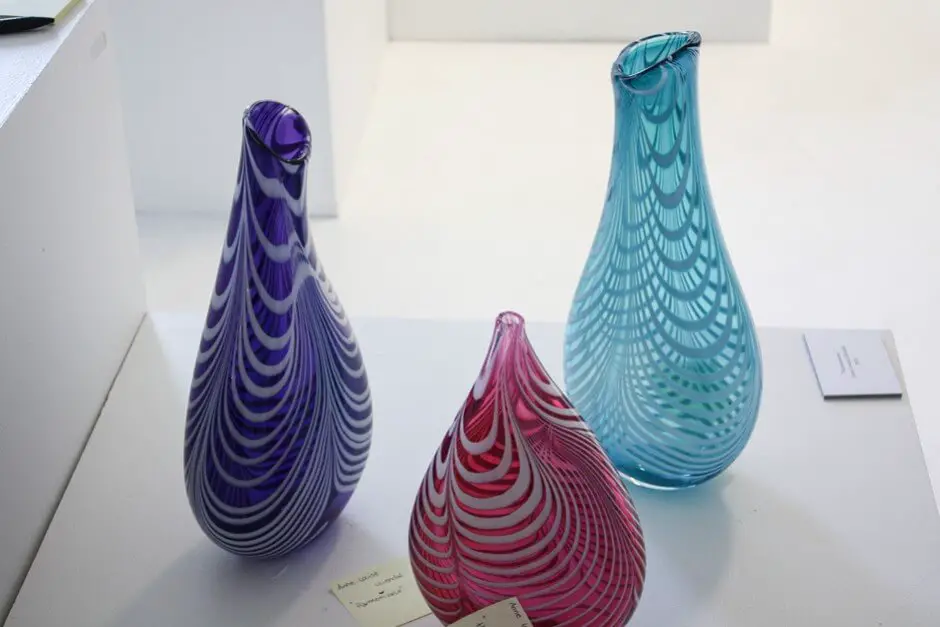 Glass art is one of the Smaland Sweden sights
And they did it with flying colors! Soon the glass works from Sweden could be seen at international exhibitions. Since the beginning of the twentieth century, glass artists have increasingly moved to the Swedish Kingdom of Glass, who have made true glass works of art and Swedish design known throughout the world. A few decades ago, however, many of the glassworks in Smaland Sweden were facing economic collapse. It did not seem worthwhile making glass. Many of them were about to close their gates. But for some of them came the turn. The glassworks, which produced mass-produced goods, disappeared. Those glassworkers who dared to convert to the production of glass art survived: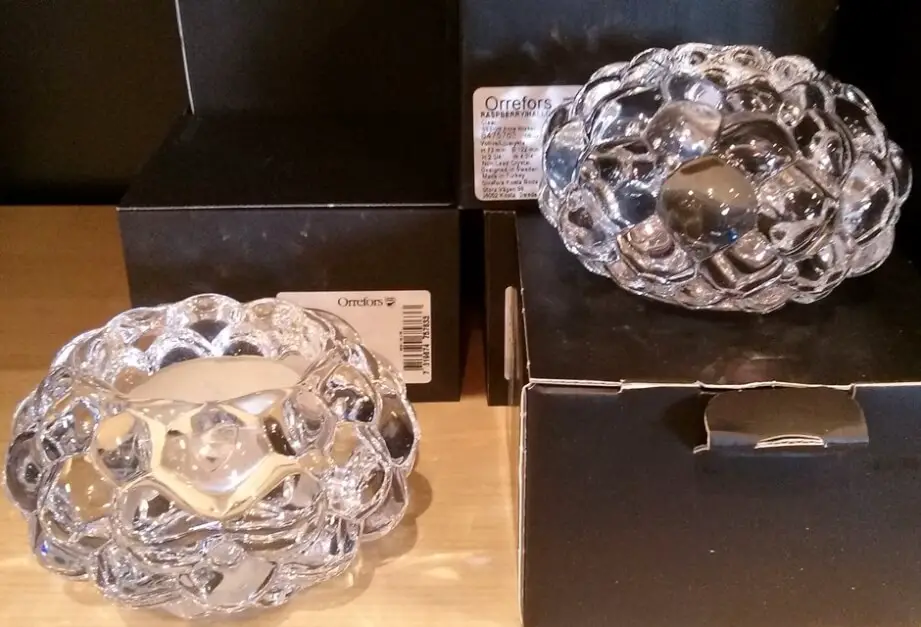 The Kosta Boda outlet in the Kingdom of Crystal in Smaland Sweden
The first glass factory we visit on our tour of the Kingdom of Glass in Smaland Sweden is the Kosta Boda outlet in Kosta Glasbruk. The town of the same name is a small town, which groups around the glass factory and a large outlet offer. Even today one lives here of the glass production and everything, which has to do with it.
We stay in the Kosta Boda Art Hotel *, which was built by a Swedish millionaire. A few years ago, he had ordered glassware from the Kosta glassworks for his companies, which had delivery problems. As an energetic entrepreneur he did not want to accept this and personally traveled to Kosta to solve the problems. However, he had not expected that he would fall in love with the glassworks. He decided to buy it and set up the outlet center where it is today Glassware by Kosta Boda * be sold from the Kingdom of Crystal at reasonable prices. He opened the Kosta Boda Art Hotel, which celebrates the theme of glass and glass art. If you want to visit the Kingdom of Crystal in Smaland Sweden, do not miss Kosta Boda.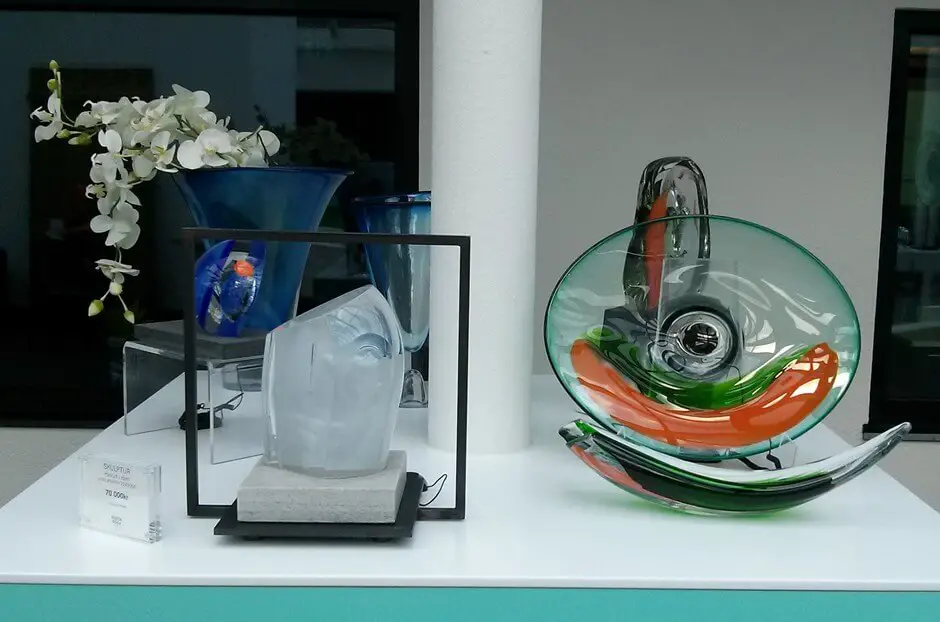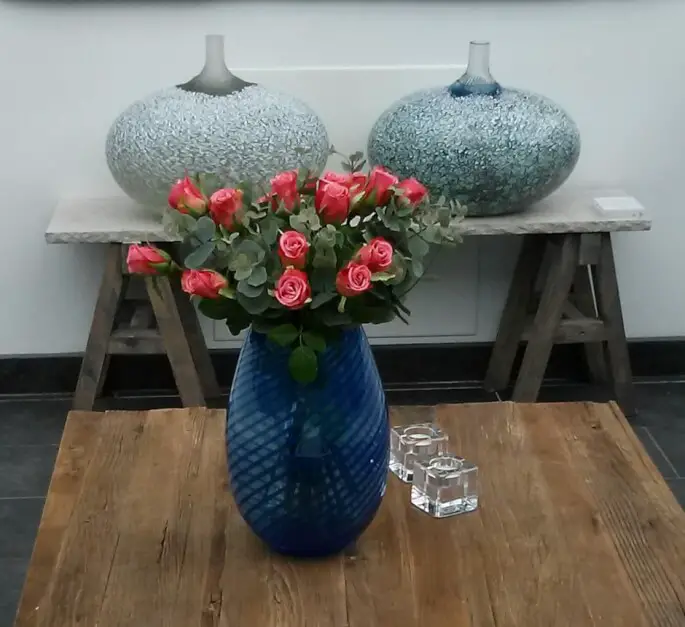 Glass art in "The Glass Factory" - Smaland Sweden Excursion destinations
How different and artistic glass can be, we see in "The Glass Factory" in Boda Glasbruk. Here we are lucky enough to meet the founder and manager Maja Heuer. We are surprised to find that Maja speaks perfect German: "No wonder", she laughs. "I was born in Germany and only came to Sweden while I was studying." The likeable young museum director leads us through the former glassworks and explains what is happening there today. "Every year we invite glass artists from all over the world to work with us for a few months. You live here in an artistically very stimulating environment and can make your works of art out of glass in the glassworks. "
During our visit, we meet a group of young Swedish art students who are preparing their final theses for an exhibition in a Glass Factory room, and one of them enthusiastically explains what his work represents. "Inspired by the video games of my childhood, I tried to show how they influenced my life." In the permanent exhibition of the Glass Factory we see the development of glass work in the glass kingdom of Smaland Sweden and admire some works by glass artists who worked here ,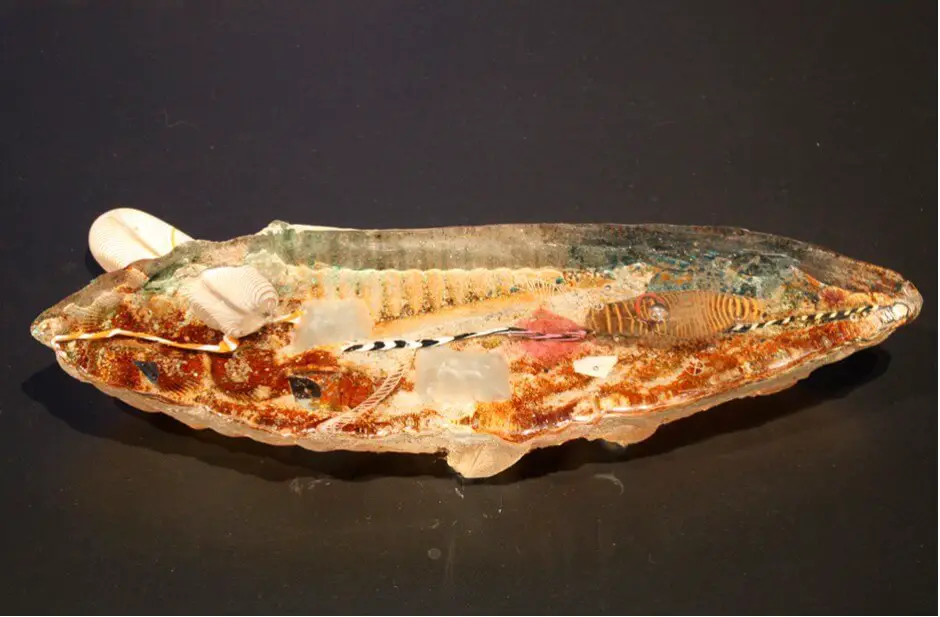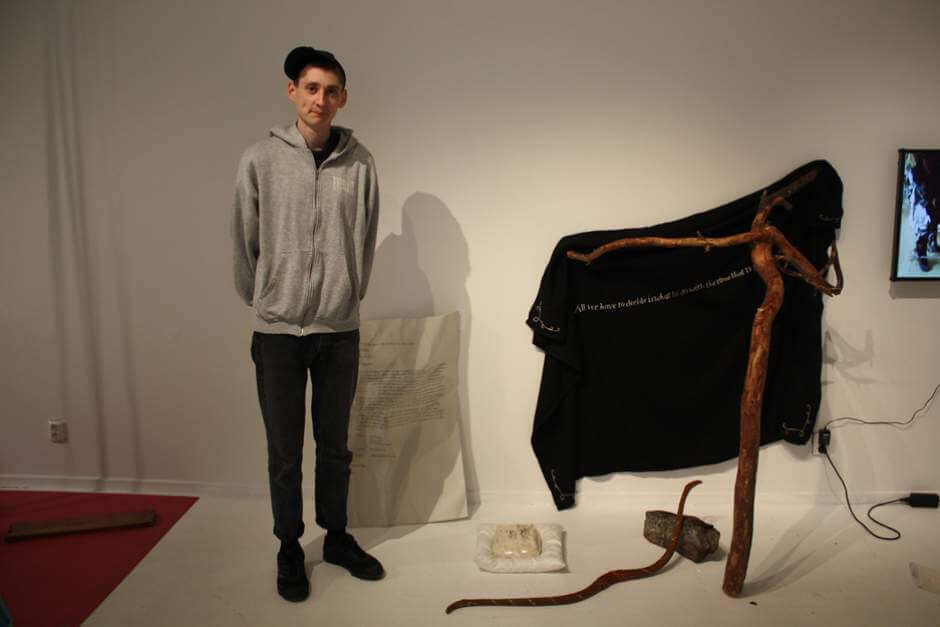 Glass works in the Glass Factory
And then Maja leads us into the basement of the glassworks: "Now I'm going to show you the holy of holies of the Glass Factory", she laughs and searches for the key that opens the metal door to the basement. When she turns on the light in this room, glasswork glistens and shines on dozens of shelves in front of us. "These are works that we found in the Glass Factory when we took them over as a museum. We still have to catalog these works before presenting them to the public. It is a work of years. "
Glass art from the Kingdom of Crystal of Smaland Sweden
You can view glass art and glassware from Smaland Sweden on your car tour South Sweden Route here and order online:
We walk carefully between the shelves and admire the vases, bowls, cups, plates and cups that come from the glass factories in the Kingdom of Crystal in Smaland Sweden. I can well imagine how they will once delight visitors to the Glass Factory. But they are still waiting in the basement of the Glass Factory to be captured. What a legacy!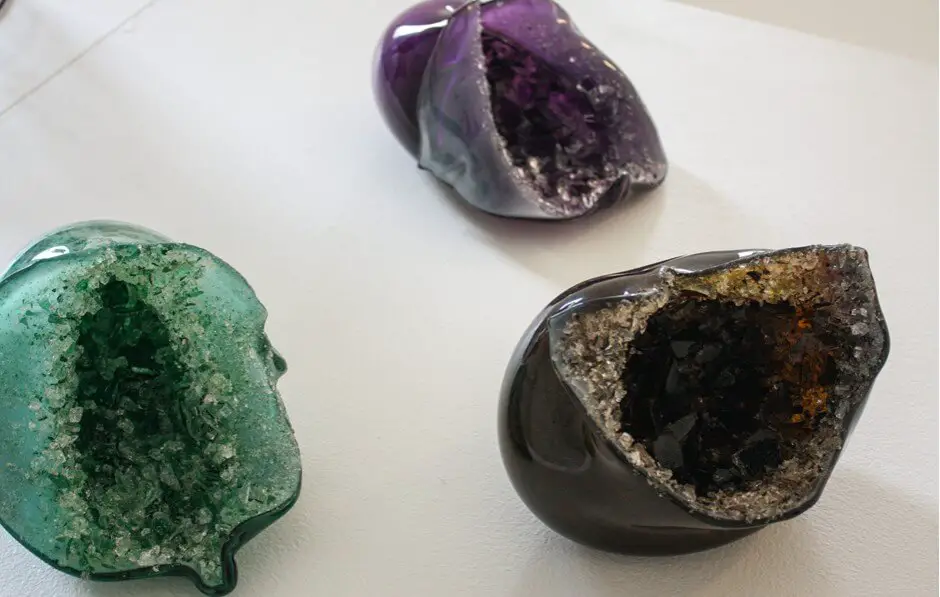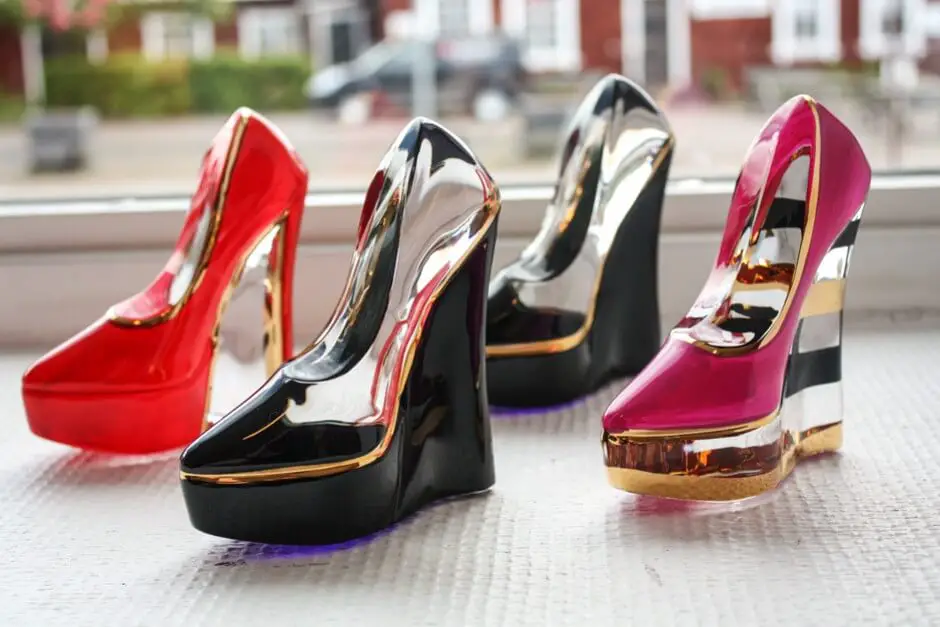 Every child in Smaland grows up with the Bergdala glass
"Be sure to check that out Exhibition in Bergdala Glasbruk on, "advises Kerstin Hallberg from Destination Smaland. "With the glass of this glassworks, every child grows up in Smaland." That makes me curious and I want to see what these glass works look like. Simple glass shapes await us, all with a blue border. In the sales room there is a table set with the glassware from Bergdala, which really makes you hungry for what is served in it.
I can well imagine how good the morning cereal tastes or the freshly squeezed orange juice that is served. This is used glass exactly to my taste.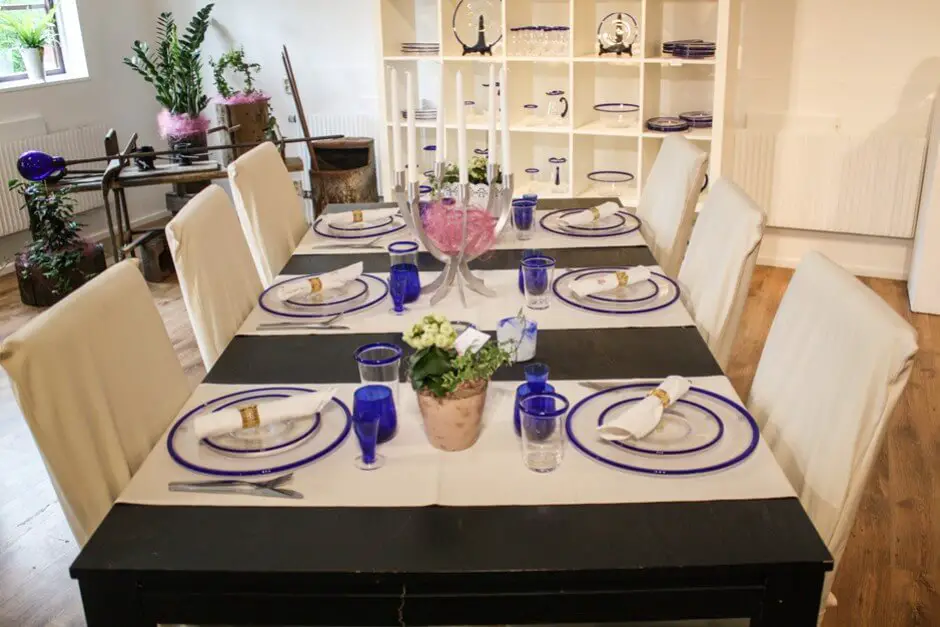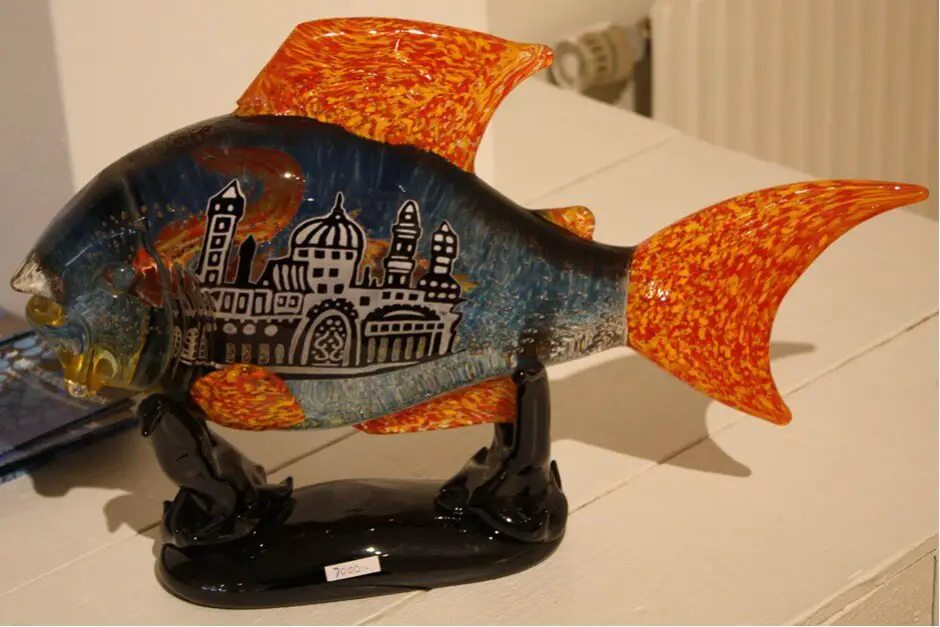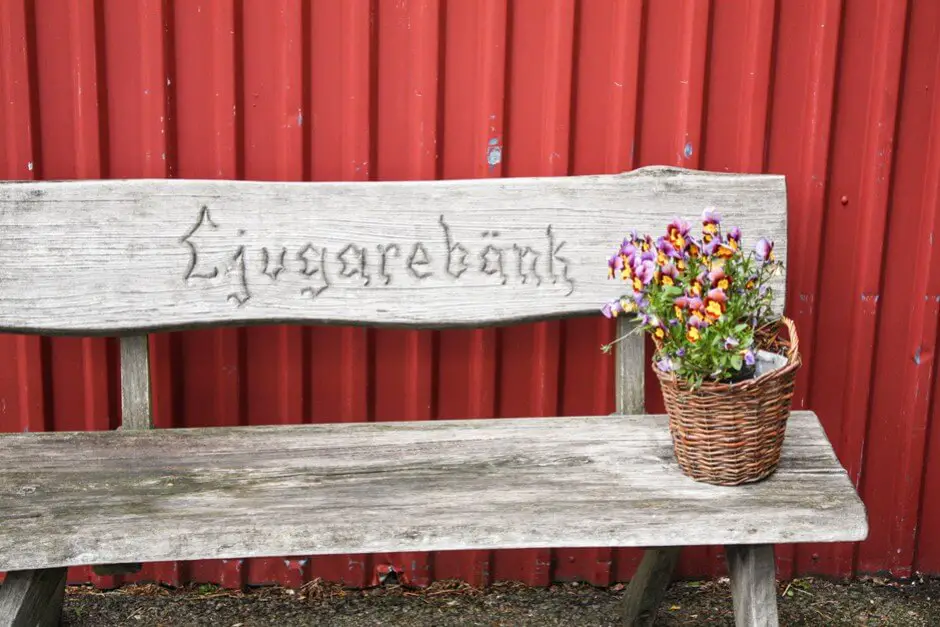 Other glassworks:
We only have one day for our tour of the Kingdom of Crystal in Smaland. Other glassworks in this region invite you to visit, so that you can spend several days here.
Orrefors Park, Bruksområdet 1, 38040 Orrefors
Maleras, 

Industrigatan 20, 38042 Målerås

Micke Johans konstglas, Örsjö 134, 382 90 Örsjö
Nybro, Herkulesgatan 2, 382 21 Nybro
Carlos R. Pebaqué Design, Glasblåsarvägen 6, 380 41 Gullaskruv
Skruf, Kajvägen 4, 360 53 Skruv
Transjö Hytta, Transjö, 36052 Kosta
Erikshyttan, Marknadsvägen 3, 361 94 Eriksmåla
Hauges Hantverksglas, Kulltorp Haga, 364 33 Åseda
Pukebergs Glasbruk, Pukebergarnas väg, 38228 Nybro
Our tour through the Kingdom of Crystal in Smaland Sweden was a lot of fun and showed us how different glass can look. A great day that provides inspiration for your own journey through Smaland. It's worth taking a break on the way cozy cafe. Also try specialties from the region like this one Cheesecake from Smaland. You might also like our collected ones Sweden Accessories on Pinterestwith which you can give your home a Swedish flair.
---
Travel Arrangements:
Parking at the airport
Here you can reserve your parking space at the airport.
Arrival
Book yours here Arrival by plane, bus or train*. Lufthansa and SAS will follow Stockholm.
Car Rentals:
Cheap Car Hire - Book Fast and Easy! *
Hotel in Kosta:
We stayed in the Kosta Boda Art Hotel in Kosta *, Further Smaland hotels * You can also find this link.
Map for a day tour of the Kingdom of Crystal in Smaland:
---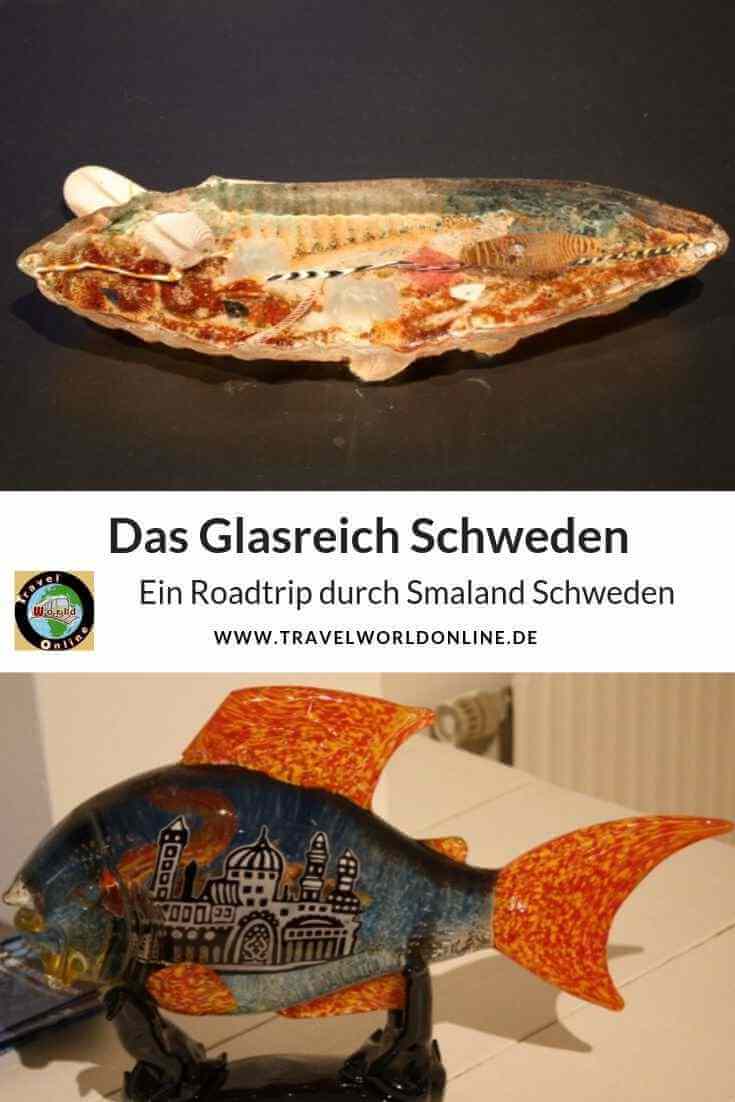 Do you already know:
Source for Glasriket in Smaland - Kosta Boda Outlet, Bergdala, Orrefors Rundreise Südschweden Route: Research on site. We thank Visit Smaland for the invitation to this trip. Our opinion remains our own. The article contains Affiliate Links, These are marked with *.
Text: © Copyright Monika Fuchs, TravelWorldOnline
Photos: © Copyright Monika Fuchs, TravelWorldOnline
Video: © Copyright Petar Fuchs, TravelWorldOnline
Smaland Sweden Landmarks: The Kingdom of Crystal