The Old and New City Hall of Toronto
Toronto's Old and New City Hall stand right next to each other in the secret city center of the metropolis. They are only separated by a large square. In the summer, tourists relax on it after their city tour, and the residents take a break from everyday life. They lounge in the sun and cool off at the fountain. Or they can grab a picnic lunch at one of the hot dog stands or in the cafeteria in the new city hall, and then eat it with a view of two of Toronto's most iconic buildings. Children run screeching across the square and jump into the refreshing fountain water. Meanwhile, their mothers calmly lick their ice cream and watch in peace as their offspring conquer the car-free zone of the town hall square. Most of the time, broadcasting vans from the Canadian television and radio stations are parked somewhere, reporting on the latest events at Toronto City Hall.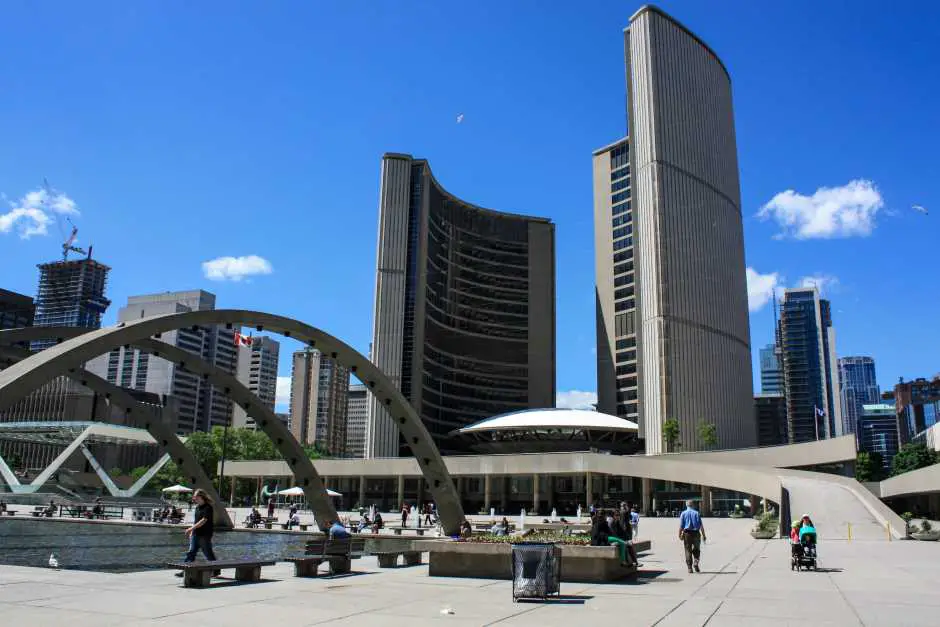 There isn't just one City Hall in Toronto
I've seen this scene many times on my visits to Toronto. Most of the time, however, some part of the town hall square was just covered by construction work. The square has also been occupied by film teams during the shooting of a blockbuster, or there were grandstands from the last or upcoming city festival. Anyway, there was always something obscuring the view of the plaza, the New and Old Toronto City Halls - until this year. This time we had the square and the two town halls all to ourselves, without any distracting accessories. And perfect weather with a deep blue sky! So we saw for the first time how beautiful the architectural ensemble of old and new actually is in connection with the facilities on the town hall square. Reason enough to present this to you in a photo series. I would be happy if you like it as much as it impressed us.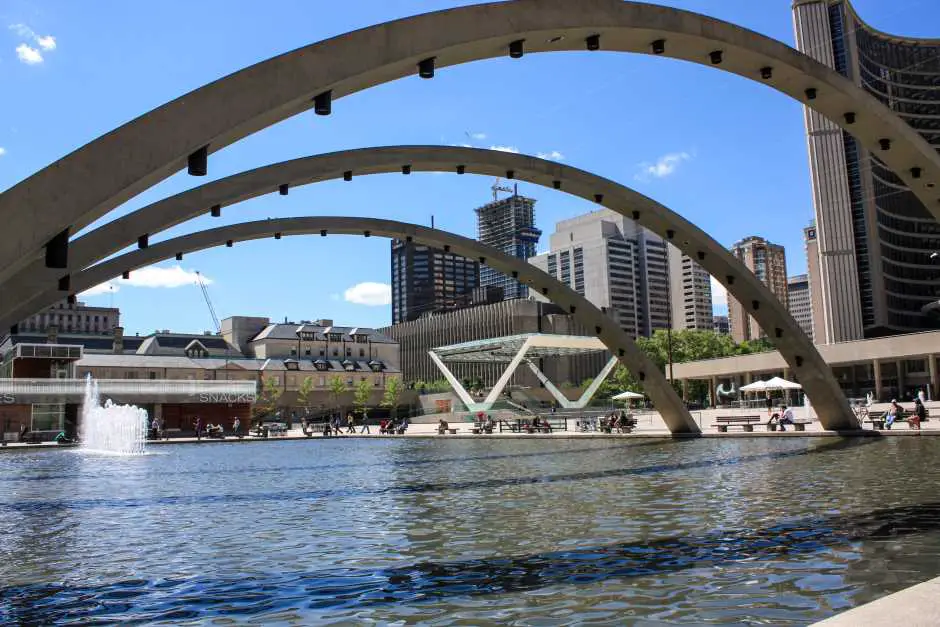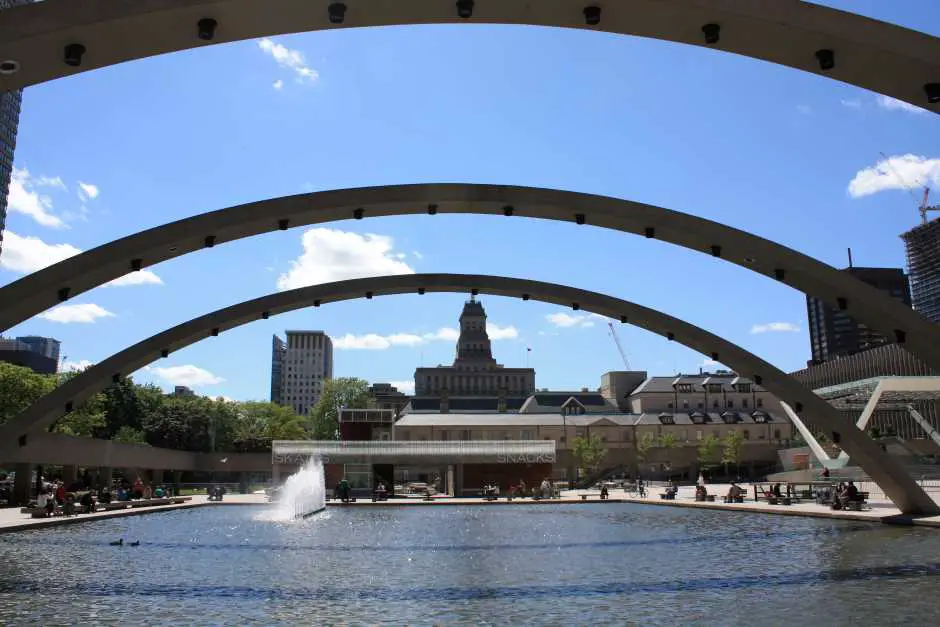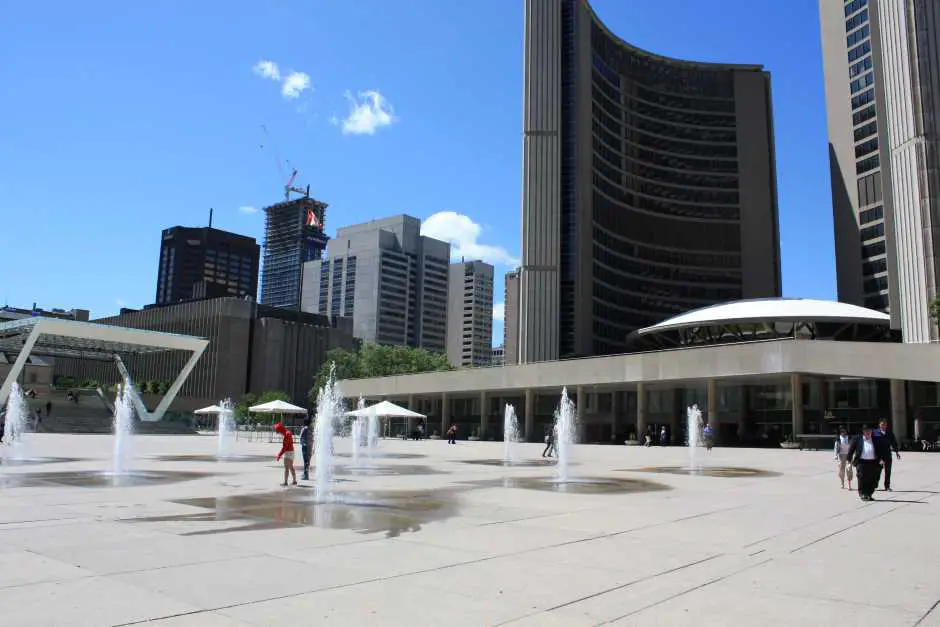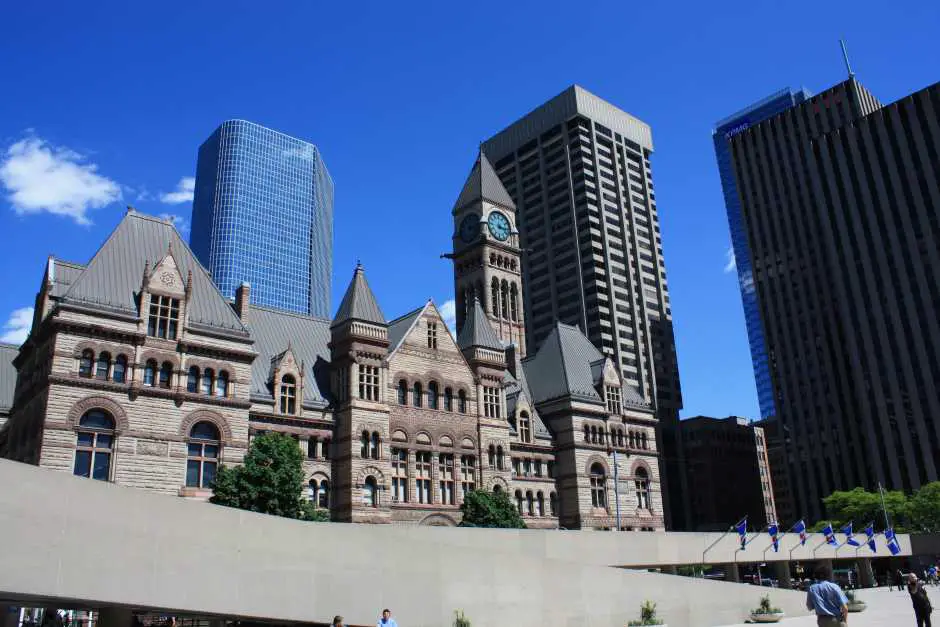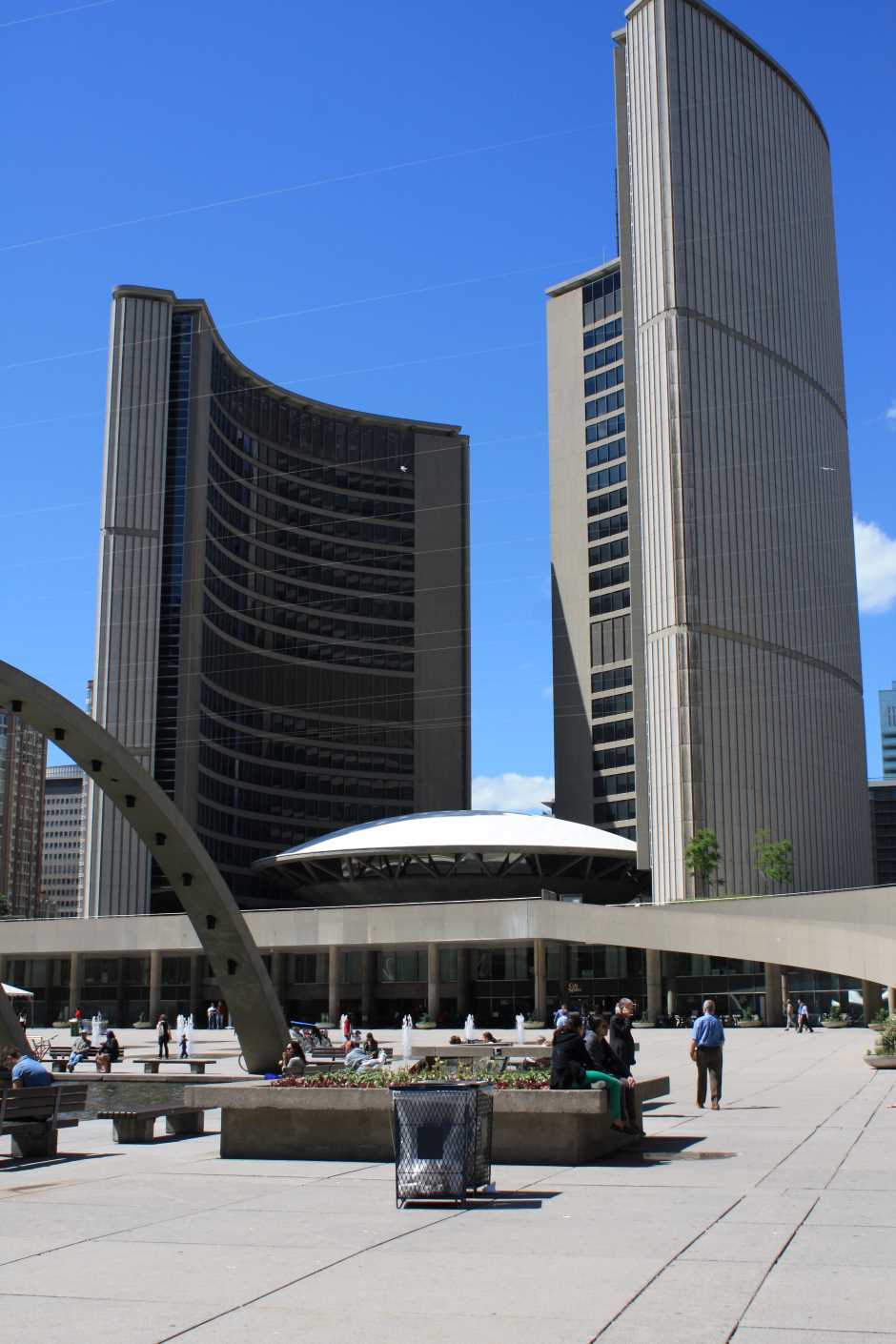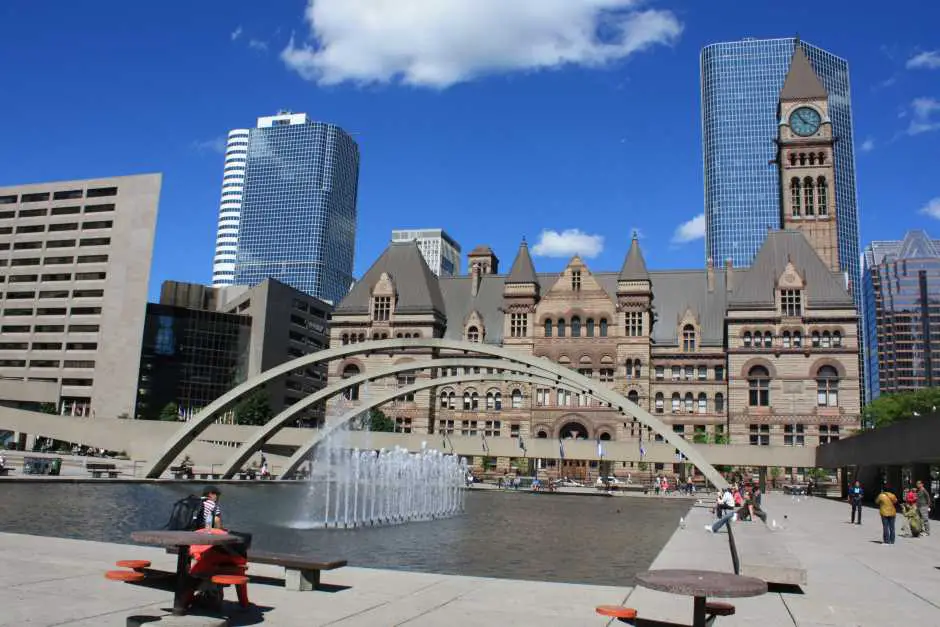 ---
Travel Arrangements:
Getting to Toronto City Hall:
Arrival by plane, bus or train*. Air Canada, Lufthansa, Condor and Icelandair fly from Germany Toronto.
Car Rentals:
Cheap car hire - book quickly and easily!
Camper Rentals:
Hotels:
Hotels in Toronto * You can also book through our partner booking.com.
Sightseeing tours in and around Toronto:
Tolle Tips for 36 hours in Toronto you find at travelingmitch.
Bay here your sightseeing Tours in Toronto or a trip to Niagara Falls * through our partner Get your Guide.
Tickets and tickets:
Do not feel like standing in line? Then book yours here Toronto Attractions and Niagara Falls * Attractions.
Food Tours in Toronto:
Do you want to get to know Torontos culinary pages better? On this culinary tours through Toronto * is that possible.
---
Do you also know:
Source Toronto City Hall: On-site research. The trip was supported by Tourism Ontario. However, our opinion remains our own.
Text City Hall of Toronto: © Copyright Monika Fuchs and TravelWorldOnline
Photos: © Copyright Monika Fuchs and TravelWorldOnline
City Hall of Toronto - Old and New