Carinthia travel destinations for slow travelers and connoisseurs
Discover Carinthia travel destinations for slow travelers and connoisseurs with the Carinthia travel tips from TravelWorldOnline. Although this state is well developed for tourism, you can still find insider tips here. What do you think of a vacation in a monastery? Or would you prefer to go on a discovery tour through the Carinthian kitchen? There are lakes that are less known. Panoramic streets invite you Austria Road trips in landscapes whose beauty takes your breath away. There is a lot to discover in Carinthia.
We were very impressed by Wernberg Carinthia and its residents. We were one day visiting the Mariannhiller mission sisters at Schloss Wernberg Castle. The monastery is not far from Villach in Carinthia. Both the history of the Marianhiller order and that of its monastery are remarkable. The Marianhiller Mission Sisters - their ...
Carinthia travel guide
Carinthia travel guide Michael Müller
The authors Sabine Becht and Sven Talaron will take you from the Großglockner to the Carinthian lakes to the heart of Carinthia as well as to the Gailtal and Lavanttal. On ten tours you will get to know Austria's southernmost province.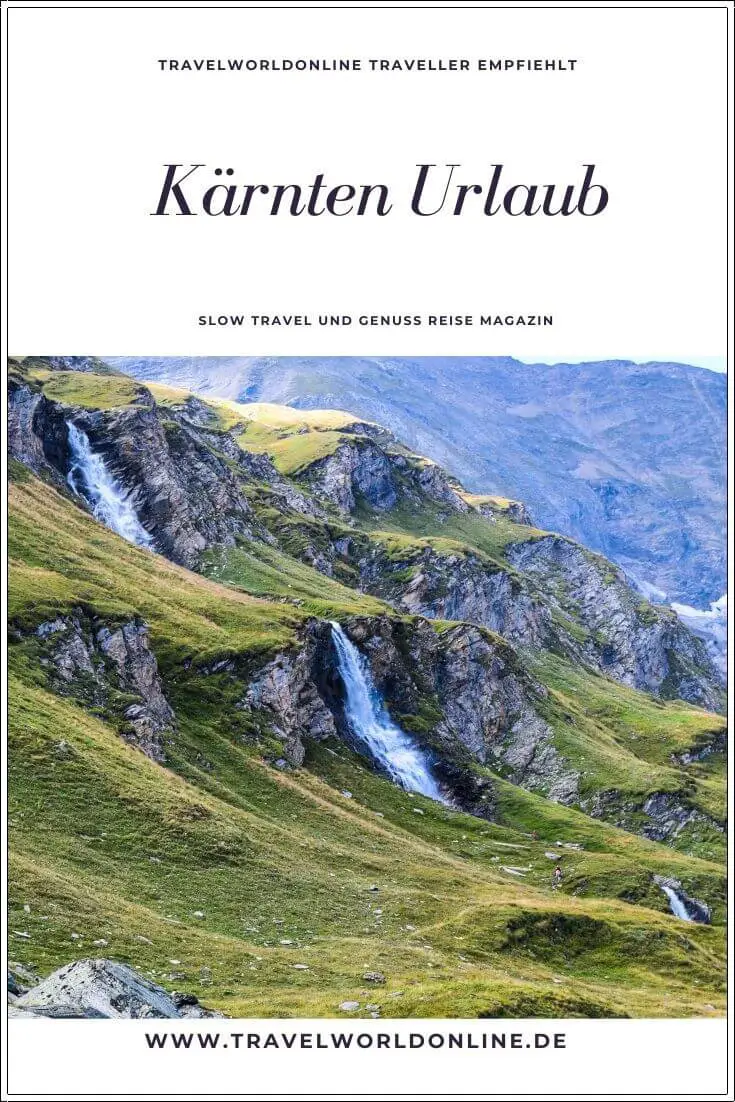 Click on the photo and pin "Carinthia travel destinations and Carinthia travel tips" on Pinterest
Do you also know:
Source Carinthia travel destinations: own research for Carinthia travel tips.
Text Carinthia travel destinations: © Copyright Monika Fuchs and TravelWorldOnline
Photos: © Copyright Monika Fuchs and TravelWorldOnline
Videos: © Copyright Petar Fuchs and TravelWorldOnline
Discover Carinthia travel destinations