On the way in Styria
We have the lavender from Styria in ours Wine journey through Austria accidentally discovered. It happened like this: A few years ago we were at one Lavender farm in Quebec and have in our blog and on Facebook reported about it. We received the tip from one of our Facebook friends that also in the Styria Lavender is grown. As is sometimes the case, this hint left me in peace. So I started researching. I finally found what I was looking for in Sausal. There is actually lavender in there Austria.
Lavender from Styria
At the Sausal wine route is the Lavender manufactory Wunsum on a ridge just outside Kitzeck. We visited them on our pleasure trip along the Sausal Wine Route. On the spot we find a small paradise full of scents, tastes and wonderful views.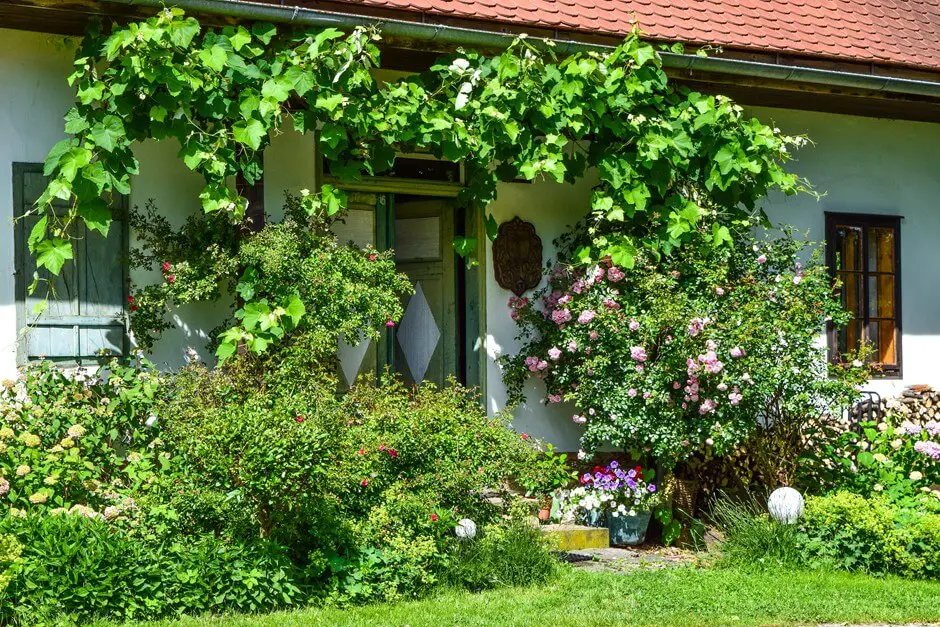 The lavender factory is easy to miss, you drive along the Sausal Wine Route. Only a small sign on the road indicates the entrance to the lavender factory. There we park our car and immediately feel a bit like being in the car Provence, The entrance to the house, covered with lush vines and roses, takes us to another world. The front door is half open, but no one is visible. After a few minutes a young woman comes out of the yard with a basket full of bottles. She looks at us questioningly. "We are here to take a look at the lavender factory," we explain. "The boss has just left," she replies, somewhat startled. "I'll call right away," she says.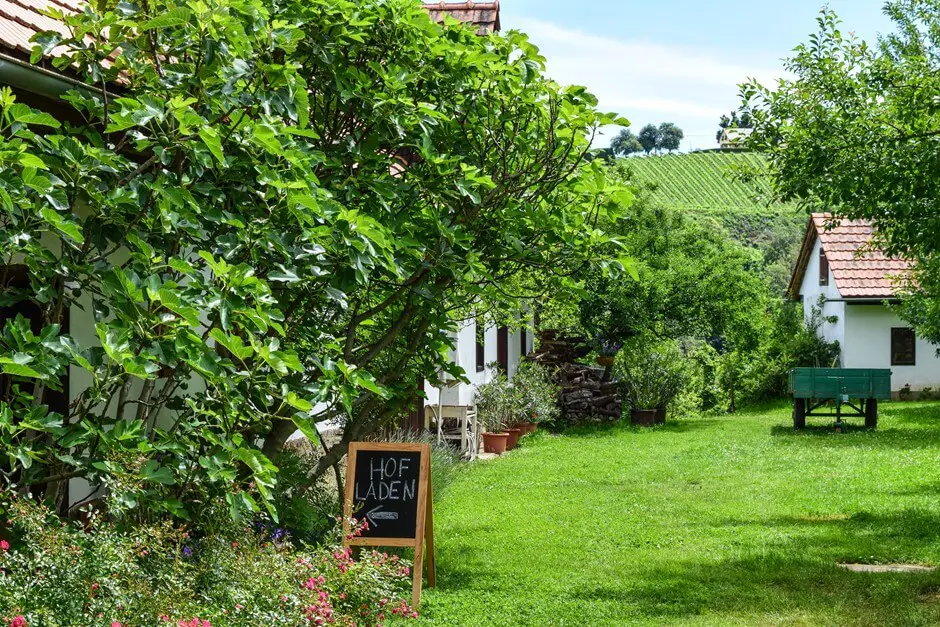 Shortly afterwards, she apologizes to her boss: "An important business appointment has got in between. I should lead you through the manufactory. But don't expect too much. I've only been working here for a few weeks. "She looks at us somewhat uncertainly. "Don't worry," I laugh. "Just show us what you are doing here." Finally, she introduces herself a little relieved: "My name is Maria and I love my work in the Lavender Manufactory. I finished my art studies last year and have been working here ever since. "She points to the yard and the farm shop with her hand. And she repeats: "I like working in the lavender factory. I'm happy here. "
Lifestyle in Sausal with lavender from Styria
When I look around I can understand that well. The houses and barns in the courtyard are lush with wine. There is also a large fig tree at the entrance to the farm shop, where fruits are already growing. Among them sprout wild roses, which are full of buds. The first ones are already in bloom. Through a gap between the economic areas we look at steep vineyards. On the other side, the courtyard opens to the valley. Even there, the slopes are full of grapevines. Of lavender fields but missing for the time being any trace.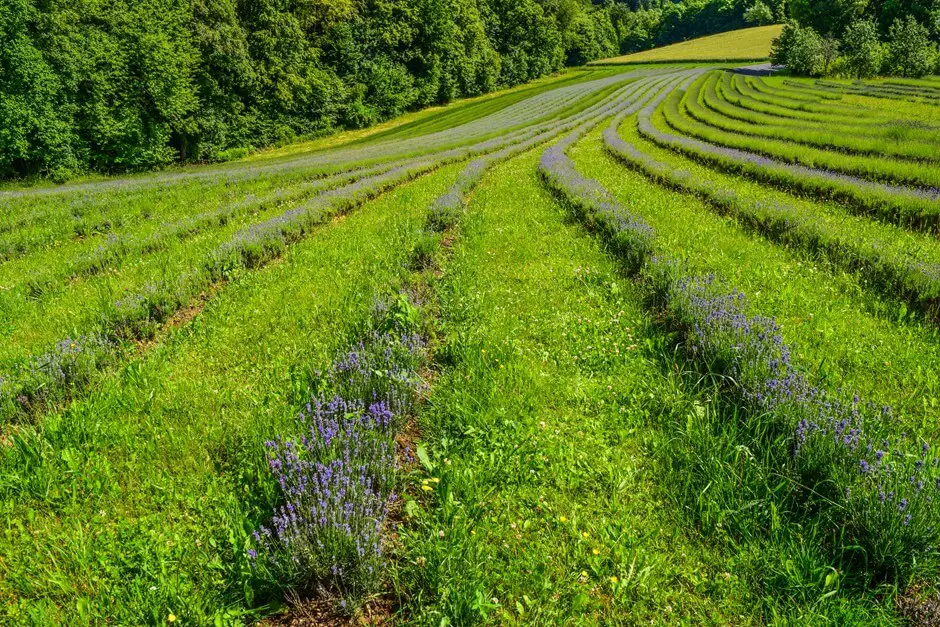 "Where can we see the lavender from Styria," I ask, and Maria laughs. "It grows on the other side of the building." She takes us a few steps down the mountain and there it is. In winding rows, the lavender adapts to the terrain. The first perennials are already blooming. However, we are still one to two weeks early. We miss the full lavender blossom. Maria explains that the field never blooms at the same time. The main flowering period is in July and August. "We definitely grow different types of lavender here. These then bloom at different times. "We can already smell it - the wonderful scent of lavender. "This is just one of the manufacturing areas of the manufactory. There are other fields in other places. "
She plucks one of the flowers and shows them to us. "In the past few weeks we have had Slovenian workers in the fields. Together with them, I plucked the weeds out of the lavender trees. Not an easy job. But with lots of fresh air. I like that."
Savoir vivre in the lavender manufactory of Kitzeck
Maria then leads us back into the courtyard of the manufactory and asks us to take a seat at a small table with a view of the valley and the vineyards. "I'll get you some lavender water. And coffee. "It says and disappears. Petar is enthusiastic about the views and films the farm, the vines and the view of the valley. As always, he is fascinated by the old trees, in the shade of which we sit.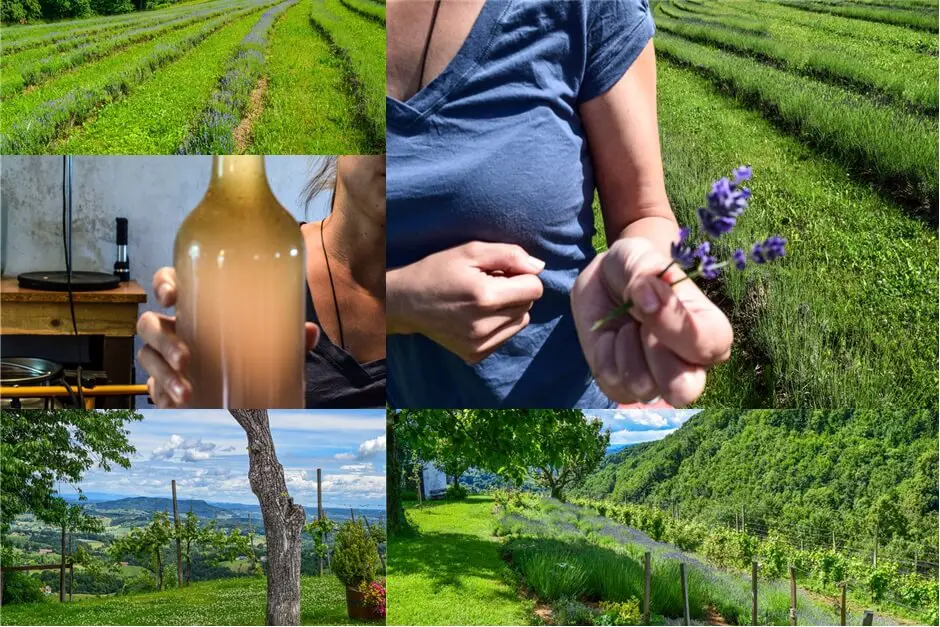 Then Maria comes back: with a tray on which glasses, cups, carafes and cakes are stacked. "Try our cake. It's baked with lavender flowers. "A cake with lavender? That's new to me. I will not miss it. The delicate taste that the flowers give the sponge cake is delicious. Combined with cold lavender water and a good cup of coffee, it tastes wonderful, and so we finally enjoy the view. Provenalian savoir vivre in Styria! Definitely pure enjoyment!
---
You are looking for a recipe for a lavender cake? No problem! Here you will find a tasty selection:
---
"Have you already seen our ant tree?" Maria wants to know afterwards. We look at each other questioningly and say no. It points to an old weathered tree on the other side of the courtyard. "An ant colony settled there," she laughs. Indeed! As we get closer, we follow a clearly visible ant road through the grass that leads up from there to the tree. "The tree should actually be felled," says Maria. "But we leave it there. He doesn't bother here. And the ants can use it. "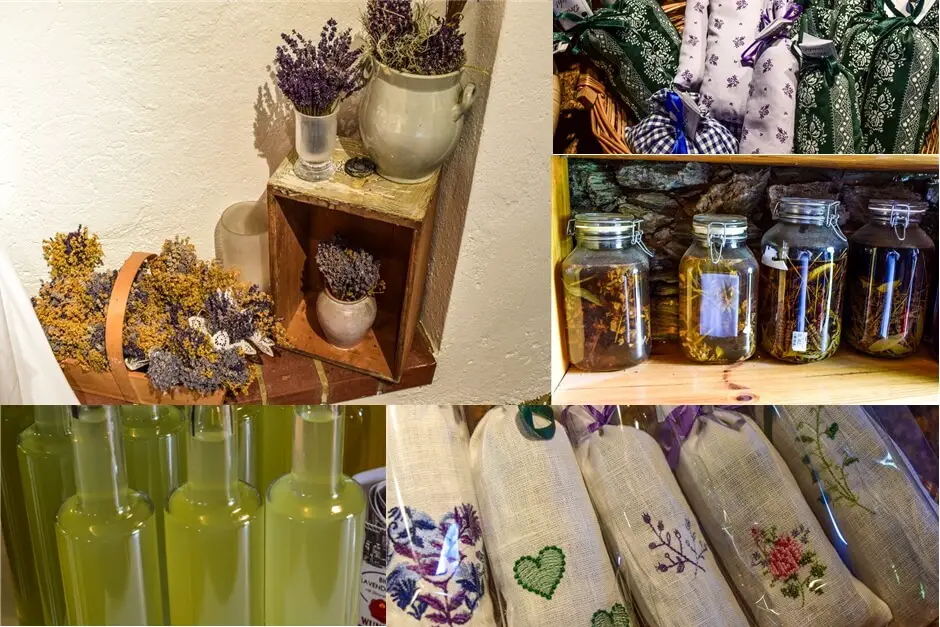 Lavender from Styria - lavender scents and more in the farm shop
Then we go on to the farm shop. There is an intense lavender scent right at the entrance. It exudes various sacks, all of which are filled with lavender. Lavender from Styria for the wardrobe at home. "Moths don't like the scent," explains Maria. There is also lavender liqueur, lavender vinegar and spice mixes. Recently the manufactory has also been producing essential lavender oil and eau de lavande. I would like to load our whole car with the delicacies from the lavender from Styria. The scent is seductive. We finally choose a bottle of lavender liqueur. "So that we have something at home that reminds us of this place," I explain to Maria.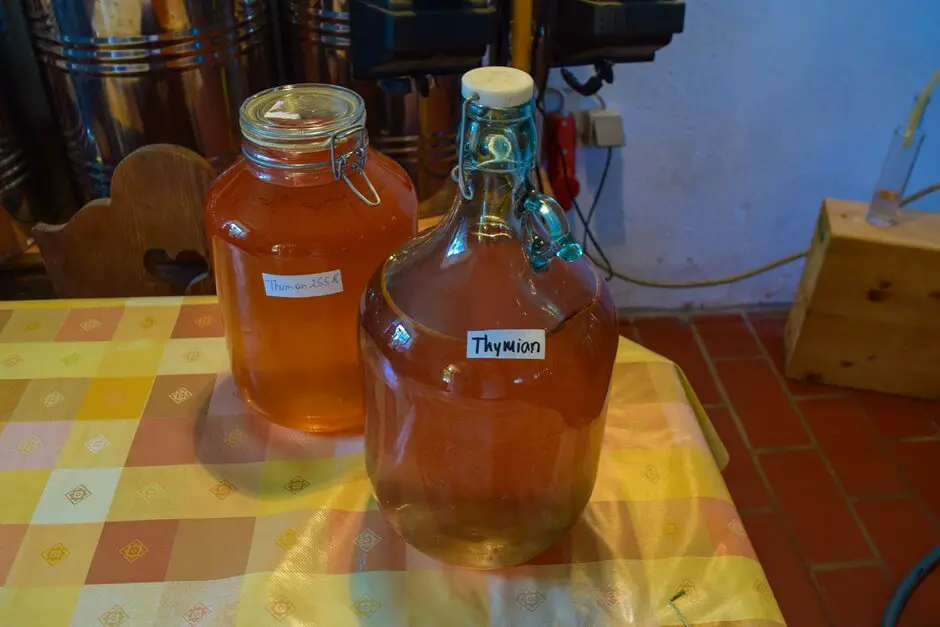 The lavender factory in Kitzeck has enchanted us. We definitely recommend a visit. If you want to visit it yourself, you can do it here:
Lavender manufactory Wunsum
8442 Kitzeck iS
Greith 17 + 47
Mobil: + 43 664 812 88 36
Tel + 43 316 32 14 81
E-Mail: office@wunsum.com
However, it is best to call there first or register by e-mail, so that someone is there to show you everything.
---
Travel Arrangements
Arriving by plane and / or car

Arrival by plane, bus or train*. The nearest airport is Graz. From there you can travel by rental car or your own car.
Car Rentals:
Cheap car hire - book quickly and easily!
Accommodation in Kitzeck
Hotels and accommodation in Kitzeck in the Sausal * You can also easily book through our partner booking.com.
---
Other destinations in Styria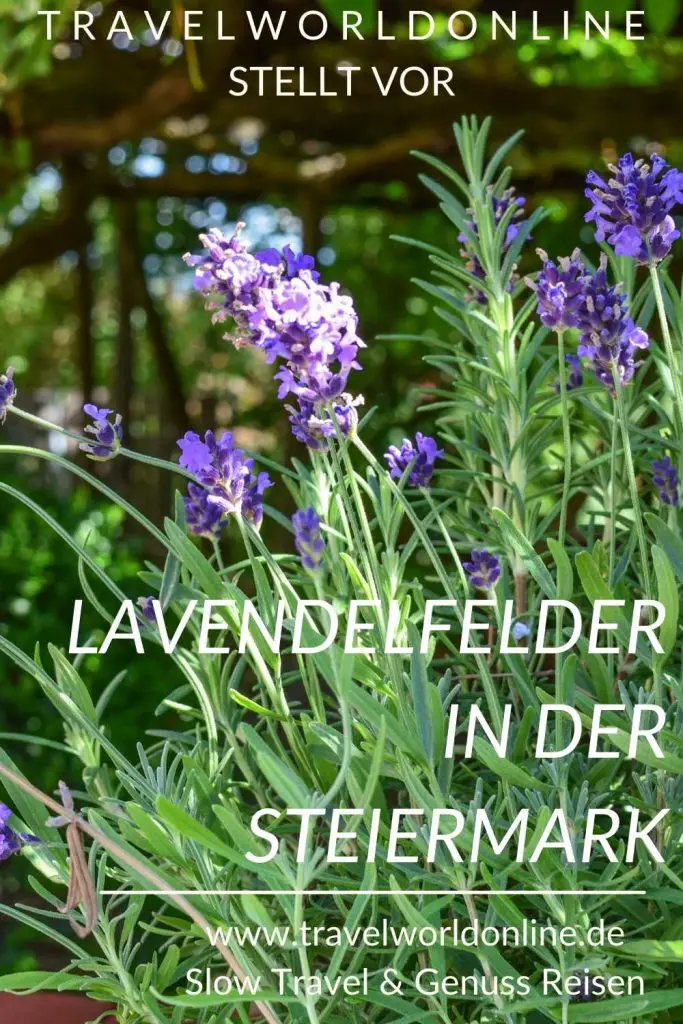 Do you already know:
For more Slow Travel travel tips there's this link. Discover other wine regions in Austria here.
Source: own research on site. We would like to thank the TV Sulmtal Sausal and the Styrian Tourism GmbH for the support of this trip. However, our opinion remains as our own.
Text: © Copyright Monika Fuchs, TravelWorldOnline
Photos: © Copyright Monika Fuchs, TravelWorldOnline