Excursion destinations Styria for connoisseurs
Discover excursion destinations in Styria with us, because there is so much to experience here. With these Styria travel tips that we have put together for you, you will find recommendations on where you can experience the region to your liking. For example, taste the wines of southern Styria on one of the three wine routes and enjoy the delicacies in the Buschenschanken. If you are interested in how pumpkin seed oil and chocolate are made, you can watch and try it. You should also try the storm and be enchanted by the lavender. Relax in the thermal baths or slow down in one of the monasteries and go hiking. As you can see, there are so many ways to discover Styria. Experience the Styria travel tips with this information and get ready for an unforgettable adventure.
Experience your adventure Styria
Are you ready for an adventure in Styria? Then let me introduce you to some great Styrian excursion destinations that you should not miss.
Let's start with the wine roads of southern Styria, where you have the opportunity to taste wines while enjoying the beautiful landscape. If you are hungry, you should stop off in one of the traditional wine taverns and taste the regional delicacies.
If you are interested in the production of pumpkin seed oil and chocolate, you should definitely book a guided tour of one of the production facilities. There you will find out everything about the production and you can also try the products directly.
Another highlight of Styria is the Sturm, a young wine that is only available for a short time in autumn. Definitely give it a try if you're in the region. The lavender of Styria is also a beautiful sight and a great photo motif.
For everyone who longs for relaxation, there are excursion destinations in Styria such as the numerous thermal baths that invite you to relax and linger. But there is also plenty to do for active people. Hike on one of the numerous hiking trails through the mountains or visit one of the monasteries to get away from it all.
As you can see, Styria has something to offer for everyone. I hope I was able to introduce you to some interesting excursion destinations and wish you a great time in this beautiful region.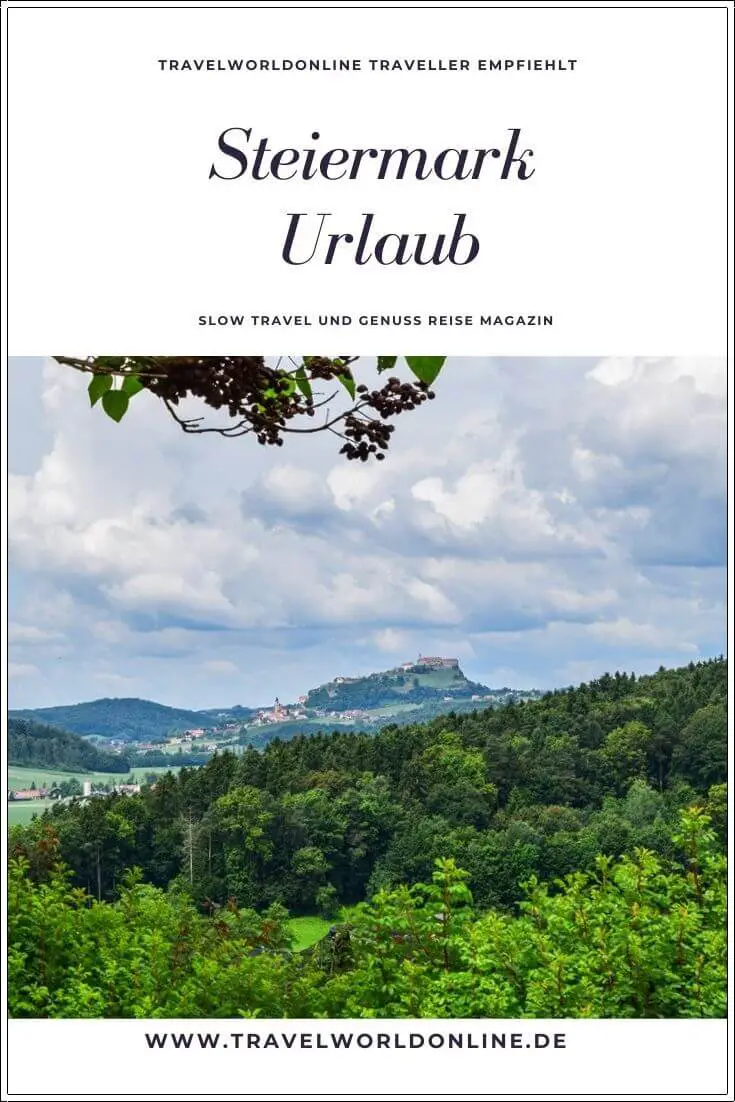 Do you also know:
Source Styria excursion destinations: research on site
Text Styria excursion destinations: © Copyright Monika Fuchs and TravelWorldOnline
Photos Styria travel tips: © Copyright Monika Fuchs and TravelWorldOnline
Videos Styria travel tips: © Copyright Petar Fuchs and TravelWorldOnline
Excursion destinations Styria