Ontario vacation for Christmas

An Ontario vacation in Canada for Christmas can be a festival of lights. Cities adorn themselves with light decorations for Christmas. Natural spectacles are adorned with lights, the capital comes with Christmas decorations and sights are decorated for Christmas. These are four places to experience the holiday season in Ontario:
The Niagara Falls in the glow of lights are part of the Ontario vacation in winter
For an Advent holiday in Ontario, Niagara Falls is the perfect destination. While the Christmas season until the 31. January takes place at Niagara Falls Winter Festival of Lights instead of. The waterfalls are illuminated, but there is more. Almost two million lights and more than 100 light animations vie for the attention of visitors who come to Niagara Falls over the Christmas season. There are also parades, fireworks, the Disney Parade and a New Year's party to create the Christmas spirit.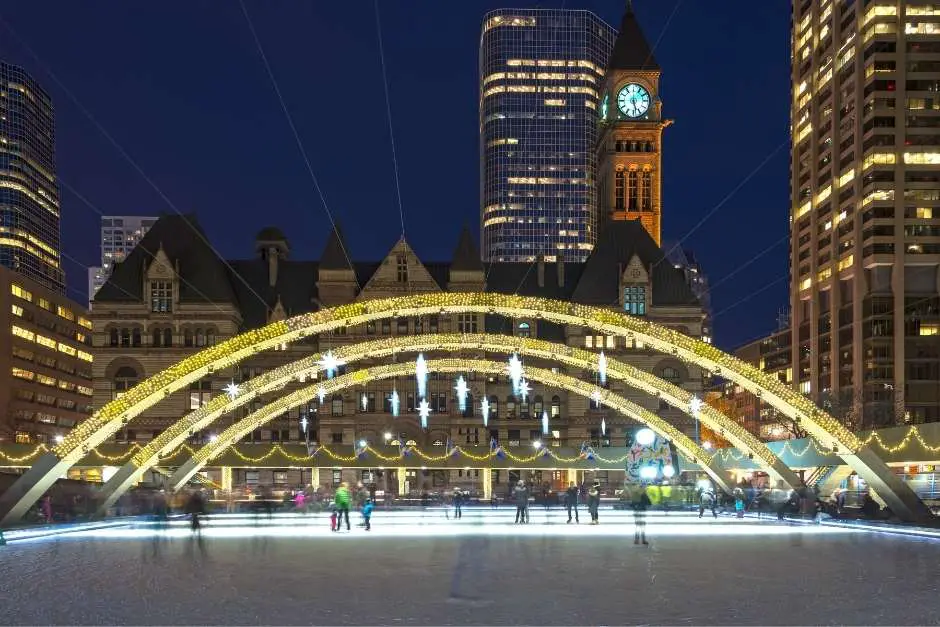 In Toronto, an Ontario vacation is worthwhile in winter
An Ontario vacation in winter is also worthwhile in Toronto. In the Mega City, the decoration is concentrated around the town hall square. The lights look impressive against the backdrop of the town hall. The Cavalcade of Lights Festival has been taking place there for 45 years, during which the city center shines in a light decoration. Toronto's Christmas tree is being erected in Nathan Phillips Square in front of City Hall. There is also an ice rink, concerts and an event program that lasts until December 31st.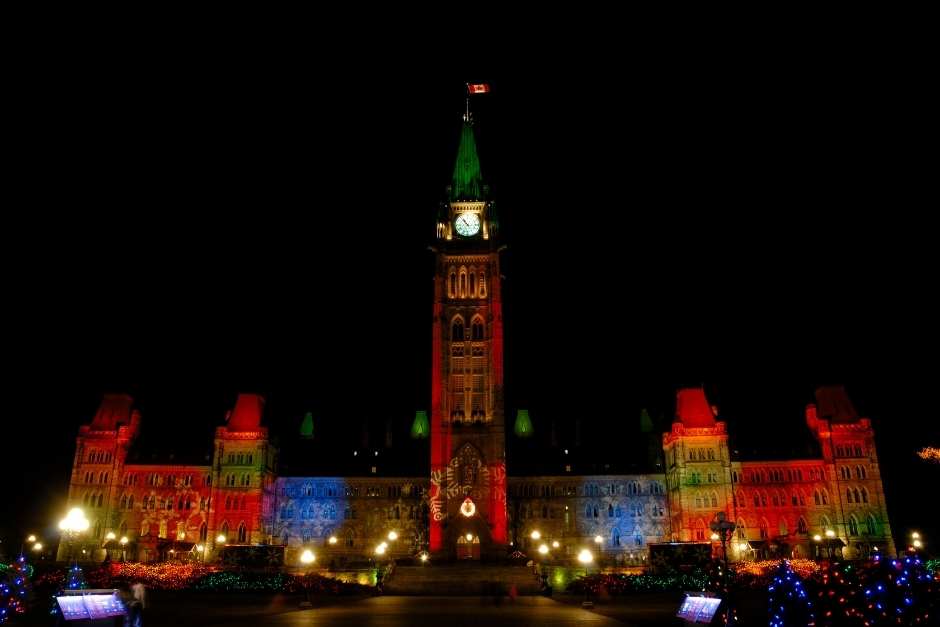 Ottawa celebrates the Christmas season with a festival of lights
If you come to Ottawa on an Ontario winter vacation, you will find a setting that enchants: More than 300000 lights adorn buildings, museums, monuments and attractions in the city. The Christmas Lights across Canada festival has been celebrated in Ottawa and 1985 cities across the country since 13. The festival is opened by the Prime Minister. It will last until January 7th. The lights are on between 16.30pm and 2am every day.
Upper Canada Village is a wonderland on an Ontario vacation
A visit to the Upper Canada Village should not be missed on an Ontario vacation. That Upper Canada Village at Morrisburg invites its visitors to stroll through a wonderland of lights. Until January 7th, the buildings, taverns and churches will shine in a sea of ​​more than 500000 lights. They also turn the museum into a fairytale village where the spirit of Christmas can be felt. Take a horse-drawn carriage ride at night through this backdrop. It is definitely an experience that will be remembered.
What needs to be in a suitcase for an Ontario winter vacation?
---
Travel Arrangements:
Flight:
Ottawa and Toronto have an airport. Lufthansa, Air Canada and other airlines fly to him.
Car Rentals:
Train:
All places can also be reached by train. How a train journey works, we have described here.
Hotel:
Here you find Hotels in Ontario *.
Tours and excursions for your Ontario vacation:
Ottawa City Tours and more * you can book here.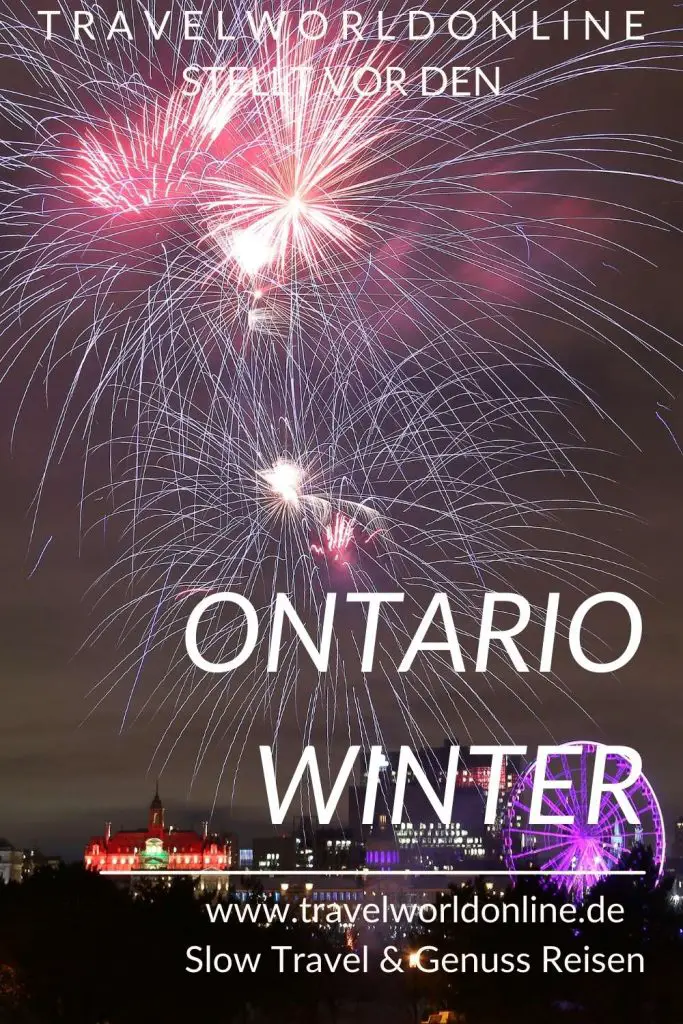 Do you already know:
Source Ontario Vacation: Ontario Tourism as well as Research
Text Ontario vacation: © Monika Fuchs
Photo Ontario Christmas holidays: © Monika Fuchs and Canva Pro
Ontario holiday for Christmas - experience a sea of ​​lights