Austria Waldviertel
The Waldviertel in Austria is one of the regions in Lower Austriawho are not so well known. Nevertheless, there are a number of Waldviertel Austria sights to discover. For example, you will find many palaces and castles in the forest landscapes along the border with the Czech Republic. In addition, the farmers of the region are very inventive. Where else can you find a village that specializes in poppies? Whiskey is also distilled in the Waldviertel. Culinary this region has a lot to offer. There are many Destinationsthat you can discover there.
If you are interested in the life of the Freemasons, you can find out more about it in a castle in the Waldviertel. The Waldviertel also has a lot to offer when it comes to art. There is an art museum there that is known beyond the borders of the region. It is interesting that some works of art can even be touched and participated in.
Apart from that, you can also hike well in the Waldviertel. In the woods you can discover boulders and explore the rough landscape.
Explore the Waldviertel
Welcome to the Waldviertel Austria! This region in northern Austria is a real insider tip for everyone who wants to travel off the beaten track. Here you will find a beautiful landscape with untouched nature and historic buildings.
If you like hiking, you've come to the right place in the Waldviertel in Austria. In the Waldviertel there are numerous hiking trails that lead you through forests and along rivers. A special highlight are the wobbly stones that you can discover in the woods. These huge stones have been sculpted by erosion to wobble on a narrow foundation.
In addition to nature, there are also some cultural highlights to discover in the Waldviertel in Austria. For example, visit the art museum, which is known for its exhibitions. Here you can not only look at art, but also touch and participate.
There is also a lot to see for history fans in the Waldviertel in Austria. For example, visit one of the palaces or castles along the border with the Czech Republic and learn more about the eventful history of this region.
And of course the culinary experience must not be neglected. In the Waldviertel in Austria you will find numerous restaurants and inns where you can enjoy regional specialties such as poppy seed noodles or Waldviertel whiskey.
So what are you waiting for? Make your way to the Waldviertel and experience a combination of nature, culture and cuisine!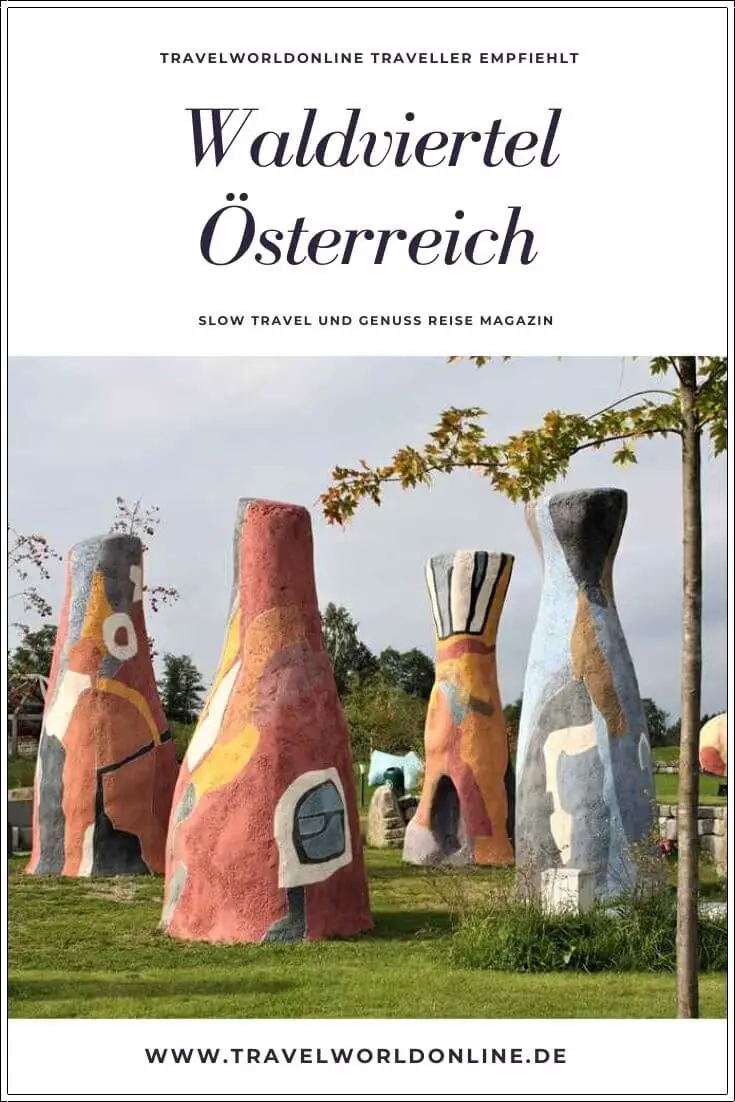 Do you also know:
Source Waldviertel Austria: Research on site. In any case, our opinion remains our own.
Text: © Copyright Monika Fuchs, TravelWorldOnline
Photos: © Copyright Monika Fuchs, TravelWorldOnline
Videos: © Copyright Petar Fuchs, TravelWorldOnline