UNESCO World Heritage in Mechelen Belgium

The UNESCO World Heritage in Mechelen Belgium put a spanner in the works of our travel plans. We had planned to be in Mechelen to deal with the cuisine of Flanders. But it turns out differently than so often on our travels. When we were there, a topic came to mind that we could not ignore. We were so impressed by the Renaissance and Gothic architecture in the old town that we overturned our plans. Instead of the culinary delights of Mechelen, we devoted ourselves to the city's beguinages. With the Sint Rombouts Cathedral, these are part of the UNESCO World Heritage Site of Mechelen. The cuisine was neglected. But it should be worth it. Here we present the buildings that we discovered on our tour: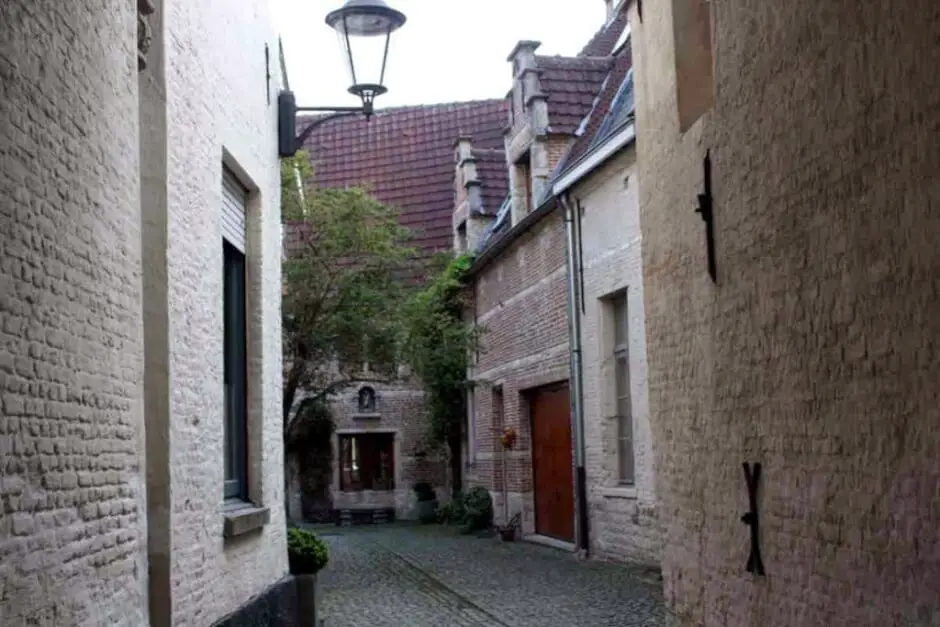 UNESCO World Heritage in Mechelen Belgium: the large and small beguinages
Beguinages were everywhere in Flanders during the Renaissance. These were communities of convenience of women. They supported each other and found protection in the community. Most were widows who joined these communities after their husbands died. The beguinages were organized like a monastery. However, the Beguines did not take any vows. So the women could leave the community again as soon as other options were available. The Mechelen beguinages are close together. They belong to the UNESCO world heritage of the beguinages and provide an insight into life at that time. Today families live here in an environment that exudes calm. These pictures give an impression of what the beguinages look like.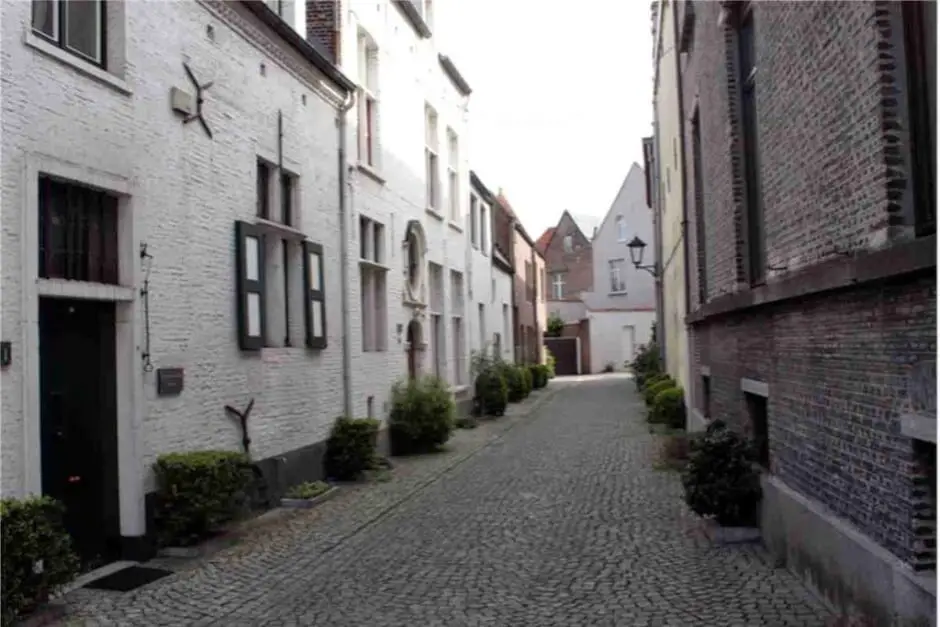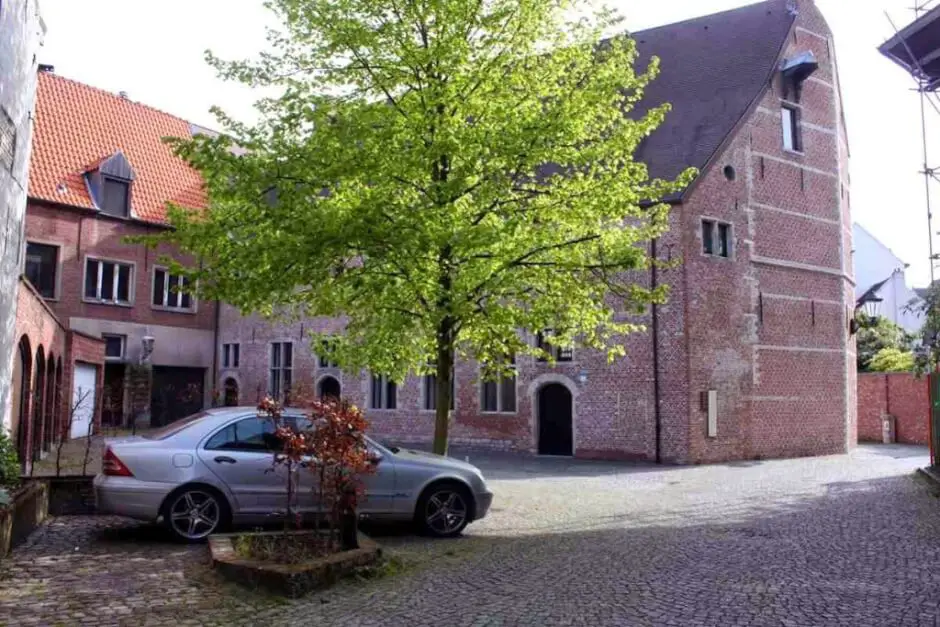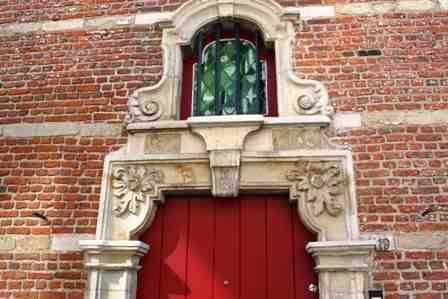 The Sint Rombouts Cathedral in Mechelen Belgium
Mechelen Cathedral is dedicated to Romuald. It dates from the 13th - 15th centuries. It can be seen with its tower from the old town. No wonder with a tower height of 98 meters. You can climb the tower via more than 500 steps. This one is unfinished. The climb is worthwhile for the view of Mechelen. The interior of the cathedral is also worth seeing. The cathedral impresses with its stained glass windows, the choir stalls and the paintings, including the altarpiece by van Dyck.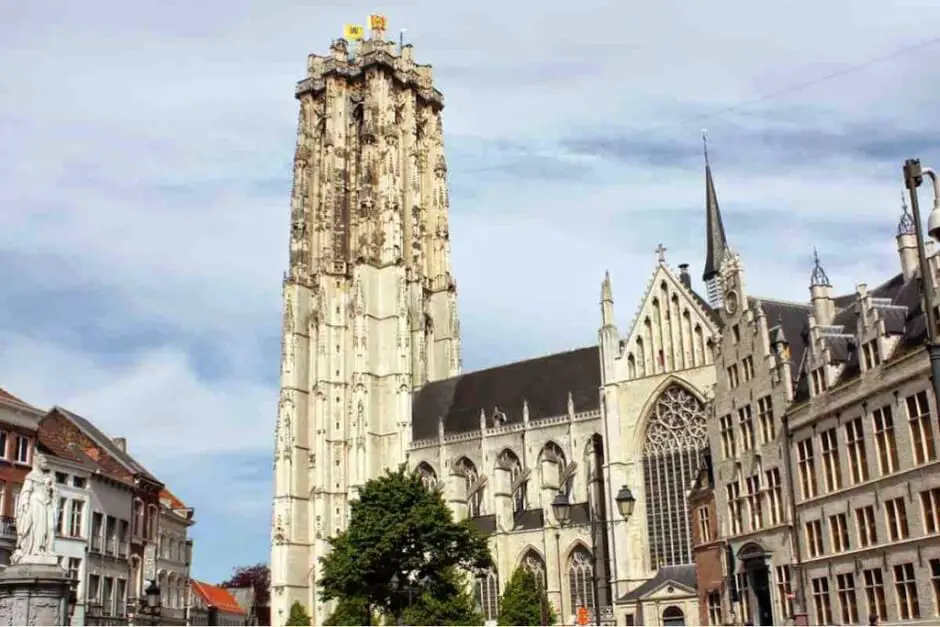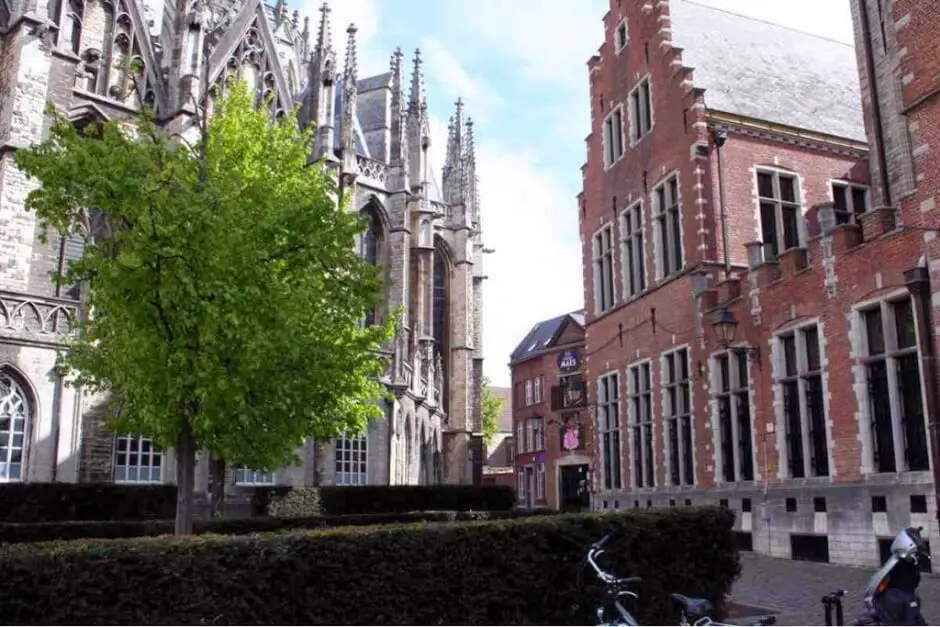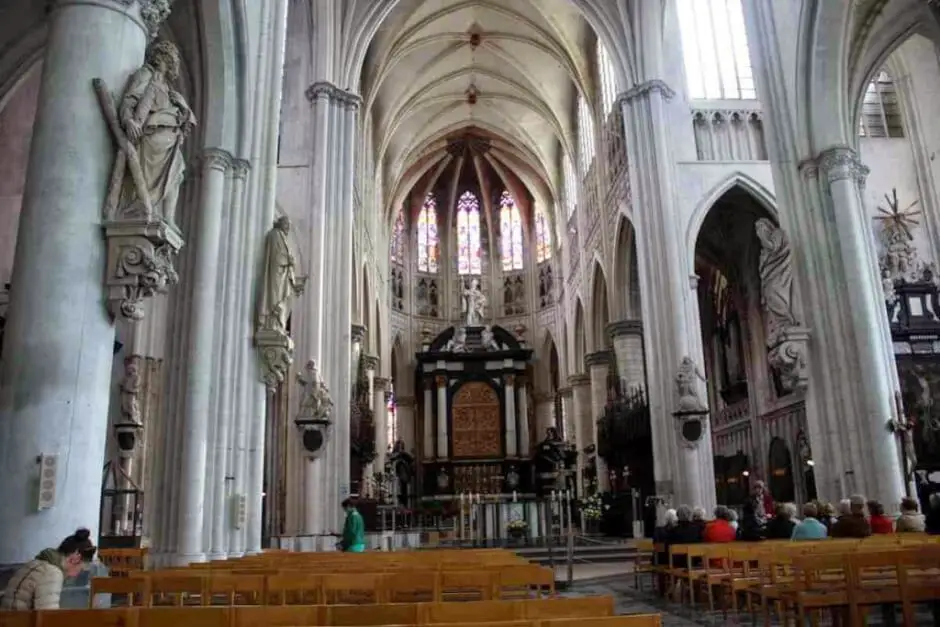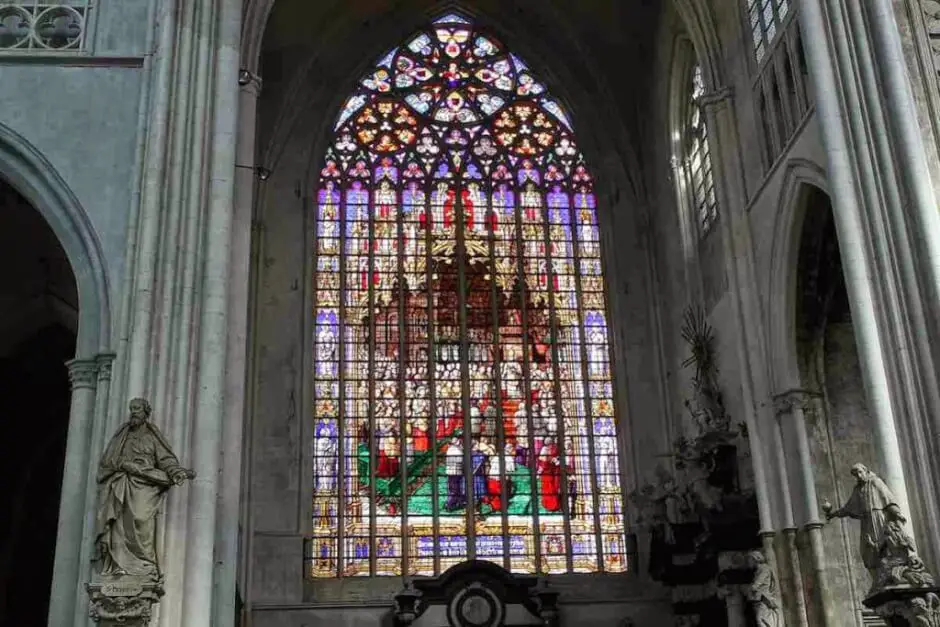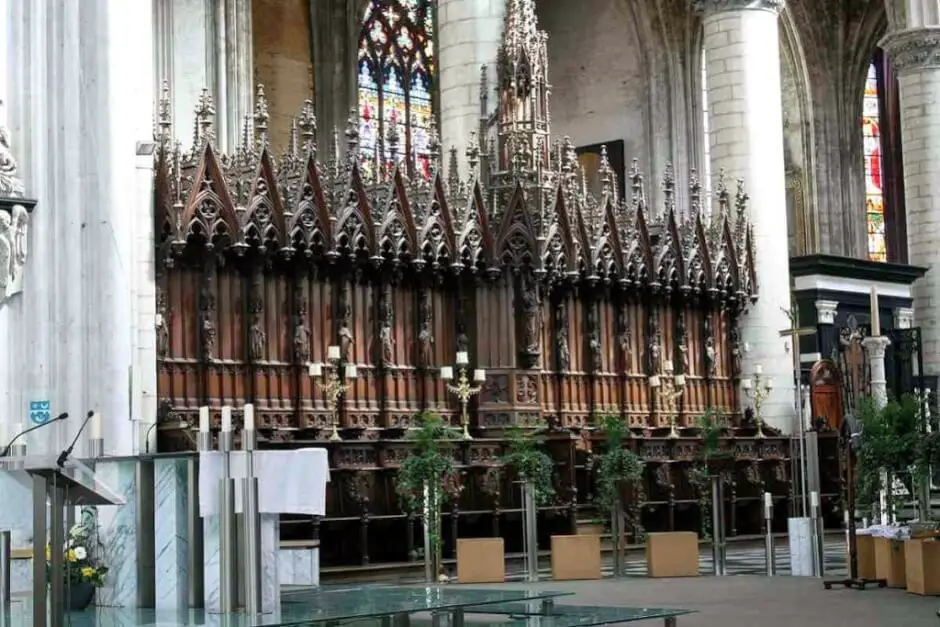 What you need to visit Mechelen

A walk through Mechelen Belgium is not only worthwhile because of these buildings. Monastery buildings such as the Refuge of the Abbey of Tongeren, the Archbishops' Palace, the buildings that line the Grote Markt and Schoenmarkt, the Palace of Margaret of Austria or Margaret of York and buildings that make Mechelen a showpiece of architecture are worth seeing . You should only bring time to see them all.
Do you like to travel by motorhome?
---
Travel Arrangements:
Parking at the airport
Here you can reserve your parking space at the airport.
Check in:
Book yours here Arrival by plane, bus or train*. Brussels is the closest airport. It is possible to travel to Mechelen by train.
Car Rentals:
Rent a car - book quickly and easily! *
Hotels in Mechelen:
Book yours here Accommodation in Mechelen *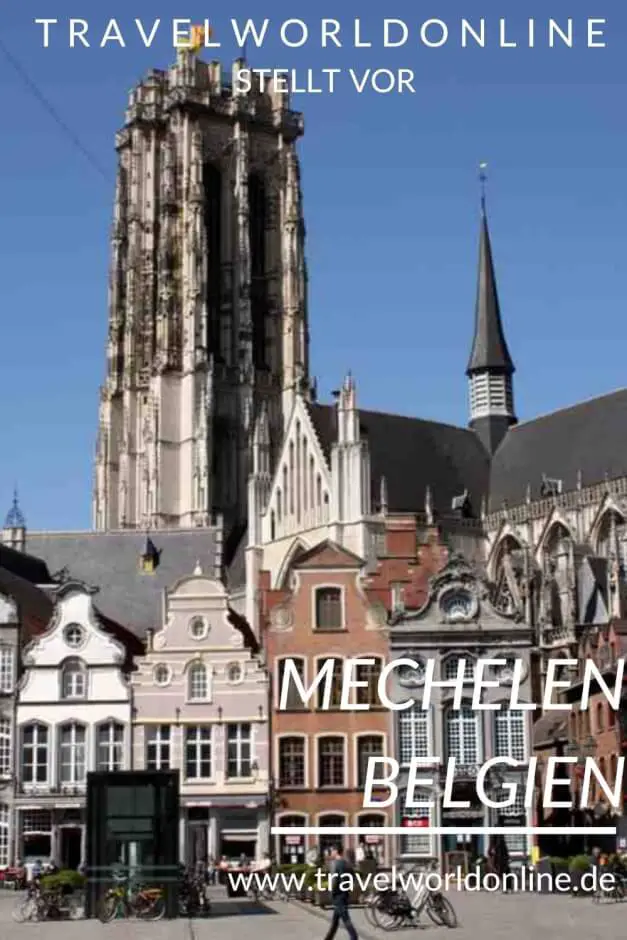 Do you already know:
---
Source Mechelen Belgium: On-site research at the invitation of Tourism Flanders
Text: © Copyright Monika Fuchs, TravelWorldOnline
Photos: © Copyright Monika Fuchs, TravelWorldOnline
Discover UNESCO World Heritage in Mechelen