B&B for gourmets in Smaland, Sweden
We had imagined a simple bed and breakfast when we heard that we were staying in a B&B in Skruv. How should we be mistaken! Even the magnificent driveway under nature-protected ancient deciduous trees made us curious. Grimsnäs Herrgard consists of several buildings that the current owners Mia and Sune Markmann are lovingly and enthusiastically restoring and preparing for their guests. Simple but lovingly furnished rooms are offered in the main building and in a neighboring building. If you want, you can cater for yourself for lunch and dinner or eat in the summer restaurant where Sune Markmann cooks personally. Breakfast is served in the dining room in the main building.
Grimsnas Herrgard
The buildings of the Grimsnäs Herrgard are surrounded by a huge park and forest area, which offers the guests plenty of space for their own activities: they can retire to one of the pretty seats to read a good book or in the evening a glass of wine during a conversation enjoy with friends. During the day, the adjacent forest invites to long walks. Among other things, the 120 km long emigration route leads directly through the property. Wheels are available for hire. A trip to the Kingdom of Crystal from Smaland Sweden is also worth it. And in Lessebo you can watch how paper is handmade.
---
You can book a room in Grimsnäs Herrgard here:
Grimsnas Herrgard
Grimsnäs Herrgård
360 53 Ljuder
Sweden
further information, current availability query and easy online booking *
---
A real B&B for gourmets in Smaland Sweden
We are guests at this B&B for gourmets at a time when the summer restaurant is not yet open. Therefore, we have the pleasure of enjoying Sune's delicious dishes with a very personal candle light dinner, where we have the elegant and tastefully furnished dining room all to ourselves. Sune, who speaks a little German, explains to us which regional specialties he has cooked for us: Herring specialties that I have never tasted before and a roast beef with local vegetables. There is also the right drink for every course: a Malbec (wine) from Argentina, beer from the region and an aquavit at the end.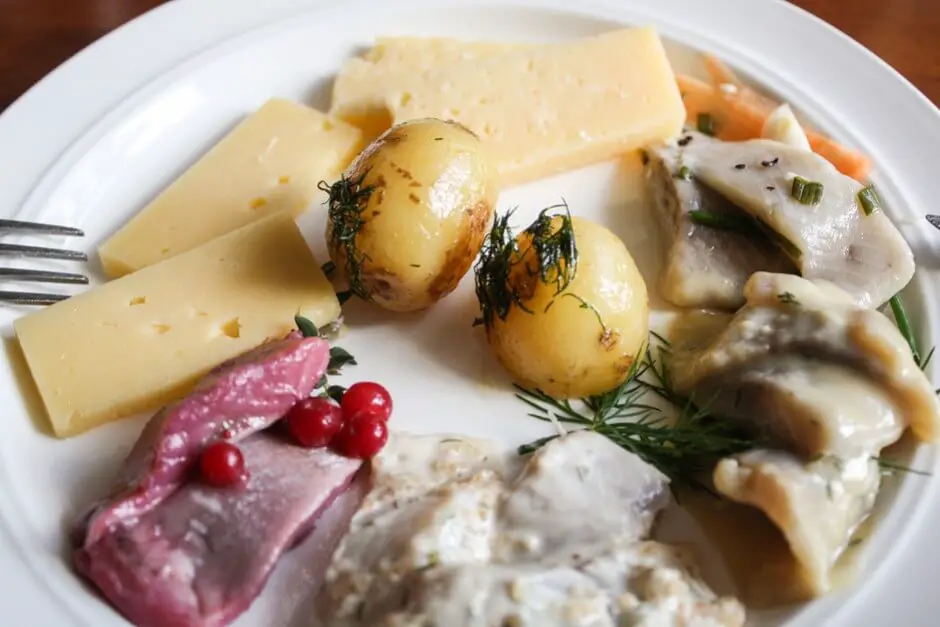 Warm hospitality
The best thing about our stay at Grimsnäs Herrgard, our B&B for gourmets, is the hospitality of Mia and Sune Markmann, who show us around and tell us about their plans for the future. We will remember our visit to this gourmet B&B in Skruv in Smaland Sweden.
Do you already know:
Find more Enjoyment travel tips can be found here. Hotels and accommodation in Sweden we recommend here.
Source: On-site research. We thank Visit Smaland for the invitation to this trip and the support. Our opinion remains our own.
Text: © Copyright Monika Fuchs, TravelWorldOnline
Photos: © Copyright Monika Fuchs, TravelWorldOnline
Video: © Copyright Petar Fuchs, TravelWorldOnline
B&B for gourmets in Smaland Sweden: Grimsnäs Herrgard