Discover Europe while traveling
With these travel tips you can discover Europe while traveling by exploring the West as well as the Balkans. Find out how people live in different countries and get to know cities and the country. As a connoisseur and slow traveler you can go on pleasure trips and travel the Mediterranean region as well as Scandinavia. So you can experience the different cultures of Europe intensively and meet the people.

Travel tips for Europe
The tips and recommendations for pleasure travelers and slow travelers will help you make your trip through Europe an enjoyable experience.
Discover Europe while traveling
Here we have great travel tips for you, so that you can experience and discover Europe intensively on your trip.
First of all, you should think about which countries you want to visit. Europe offers many regions and cultures for you to discover. Whether you want to explore the West or the Balkans or prefer to travel Scandinavia - there are so many options.
Discover Europe on trips for connoisseurs and slow travellers
A tip for you as a connoisseur is to try the local specialties of the countries. Whether it's pizza in Italy or paella in Spain, the countries of Europe all have their own delicacies. You can also go on culinary discovery tours and try new dishes and flavors.
As a Slow Traveler, you also have the opportunity to take your time and explore the regions of Europe in peace. You can travel cities and the country and meet the people and get to know their way of life.
It is also important that you prepare well for your trip. Find out about the entry requirements and the cultural differences of the countries you want to visit. Familiarize yourself with the local public transport system in order to be flexible and to be able to travel off the beaten track.
Europe offers endless opportunities for travelers looking to discover different regions and cultures. Take the opportunity to discover Europe while traveling to gain new experiences and be inspired by the countries of Europe. Have fun on your journey!
Frequently Asked Questions
How can you travel Europe as a Slow Traveler?
As a Slow Traveler you can travel Europe in different ways, such as on foot, by bike or even by public transport. You take your time and try to experience as much of the area and the local people as possible.
Are there uniform entry regulations throughout Europe?
No, there are no uniform entry requirements throughout Europe. Each country has its own regulations, which you should research and be aware of in advance.
As a connoisseur, what should you definitely try in Europe?
For example, every country in Europe has its own specialties and culinary delights. As a connoisseur, you should definitely try the regional dishes and flavors, such as pizza in Italy, moussaka in Greece or tapas in Spain.
How much time should you allow for a trip to Europe?
The duration of a trip to Europe depends on various factors, such as the number of countries and regions visited and the type of trip. In general, however, it is advisable to plan at least two weeks in order to be able to experience the different places and cultures extensively.
How to travel off the tourist track?
Discovering Europe traveling off the beaten track can be very exciting. To travel off the tourist track, you can use public transport, for example, or you can walk or cycle. There are also many interesting places to discover away from the well-known sights and cities. One should simply be open to new experiences and be inspired by the environment.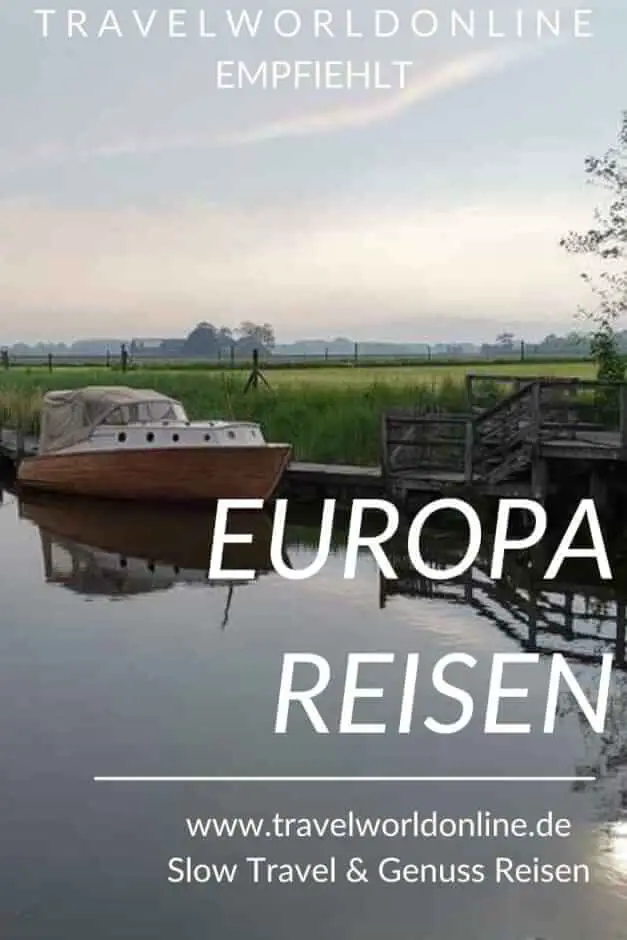 Do you also know:
Source Discover Europe Travel : research on the spot. In any case, our opinion remains our own.
Text Discover Europe while traveling : (c) Copyright Monika Fuchs and TravelWorldOnline. All rights reserved.
Photos : (c) Copyright Monika Fuchs and TravelWorldOnline. All rights reserved.
Videos : (c) Copyright Petar Fuchs and TravelWorldOnline. All rights reserved.
Discover Europe while traveling