A night in a wine barrel or tiny house
There are many accommodations between Winningen and Burgen an der Mosel. But have you ever slept in a wine barrel? Or would you rather rent a tiny house?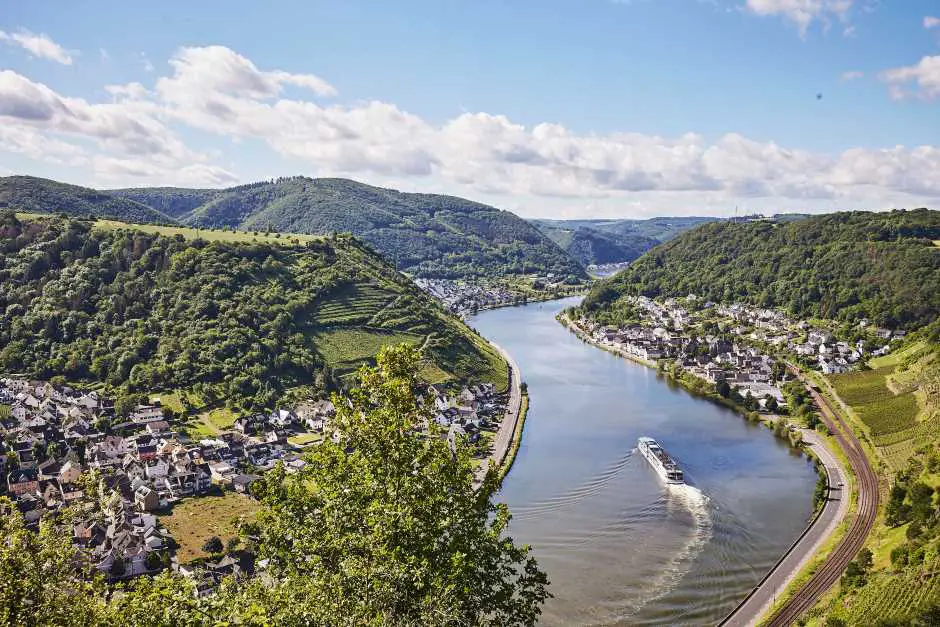 Accommodation along the Moselle - wine barrel and tiny house are just a few of them
Castles, chapels and churches, half-timbered places and vineyards. A holiday on the Lower Moselle has something romantic and steeped in history. The Moselle meanders more than 300 kilometers through its valley. Rocks and flanks accompany them until they in Koblenz in the Rhine flows. Eleven places between Winningen and Burgen as well as three high-altitude villages invite you to accommodation that is exceptional.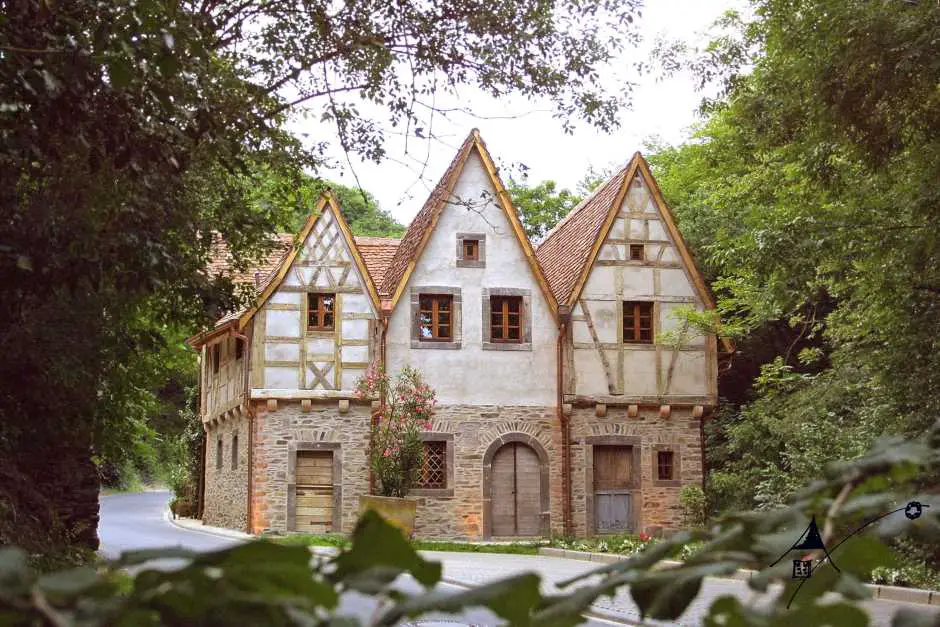 On the move like a pilgrim or knight or rather in a tiny house
Sleeping on fur and like on clouds and listening to the call of fox and owl. This is possible in a touring carriage like in the Middle Ages at the Ehrenburg above Brodenbach. There is room for four people here. You take a shower in the Bade-Torturm. Or you can choose one of the 13 bowers of the castle, which lies on a rocky spur above the Moselle. There you get a feeling of how traders, pilgrims and knights traveled in the Middle Ages.
Guests can experience a night in a wine barrel at Campingpark Burgen. In addition to a bed, the camping barrel is equipped with a kettle, coffee cups and wine glasses. "There's room in the smallest hut!". That's the motto of an overnight stay in one of the Tiny Houses on the Historic mill Vogelsang*. Thanks to the windows and the wood in country house style, an ambience is created that spreads cosiness.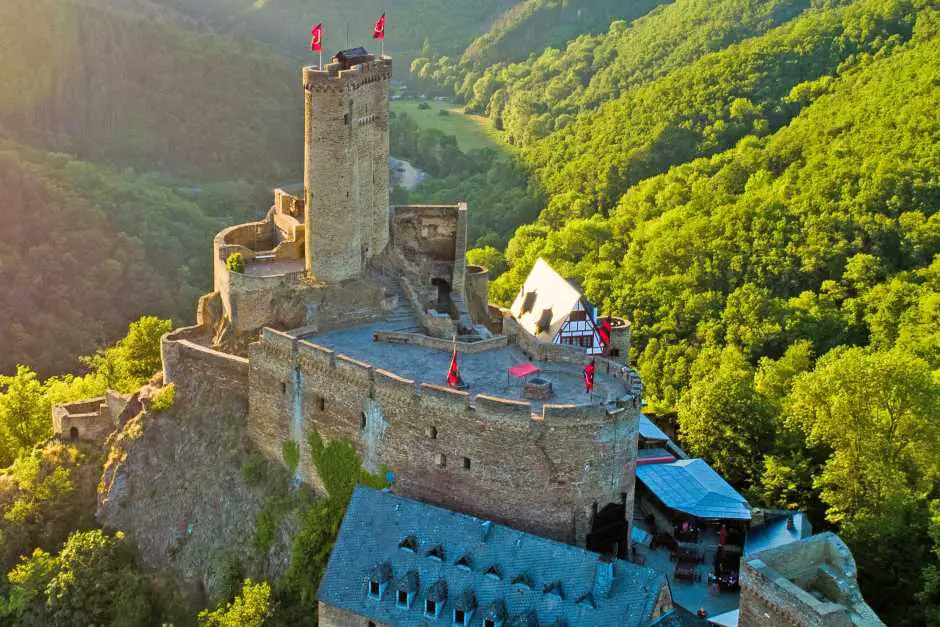 Sleep in the village house or in the farmhouse room
You can also escape everyday life on the Lower Moselle in the little village house in Lehmen. The village teacher taught the children in his apartment in the 16th-century building. The terrace offers a view of the Moselle vineyards and the 12th-century bell tower. Farm holidays are also ideal for families. Especially when the holiday apartment is a farmhouse parlor like on the Scheidterhof* high above Kobern-Gondorf. Here you have a distant view of the Eifel, Moselle and Hunsrück. In addition, the apartment is not far from the Koberner Burgpfad, one of the Moselle dream trails.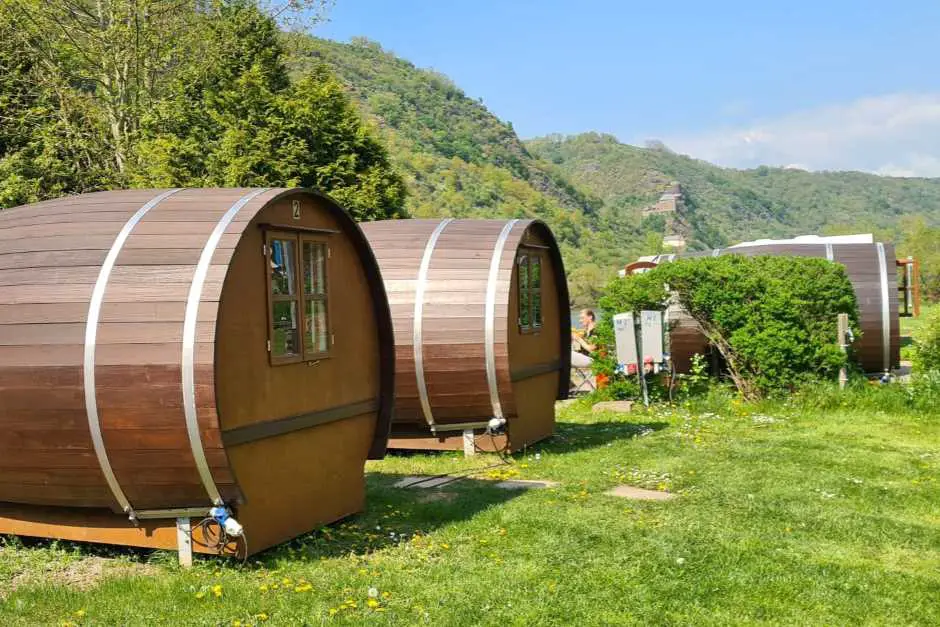 The old mill in Kobern impresses with its flair of antiques, the babbling of the mill stream, the singing of the birds and the forest air. Paths and alleys lead through Thurant Castle. From here you have a view over the Moselle, the vineyards and the town of Alken. The Sporkhorst holiday home can accommodate up to six people.
Information about the Tiny House, the wine barrel and other accommodation is available www.sonnenige-untermosel.de. Anyone arriving by motor home or on a camping holiday is just as welcome.
Do you want to go camping on the Moselle?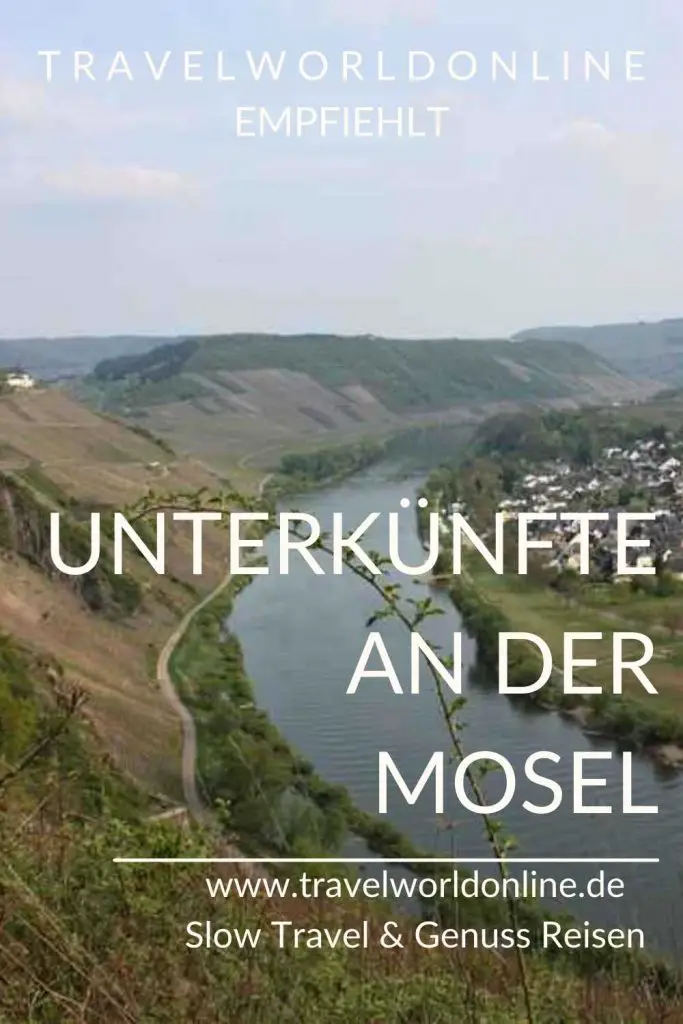 Do you already know:
Source: Tiny House or Wine Barrel? djd and Tourist Information Sunny Lower Moselle
Text: Rent a tiny house or a wine barrel? Monika Fuchs and djd/Tourist Information Sunny Lower Moselle
Photos: djd/Tourist-Information Untermosel and Wikimedia Commons in the public domain
Tiny house or wine barrel? Extraordinary overnight stays on the Moselle