The Christmas market in Hellbrunn Palace
Christmas market in Hellbrunn Palace - what makes it so special? For us, the most beautiful Salzburg Christmas market is definitely the Christmas market in Hellbrunn Palace. A whole forest decorated with thick red Christmas tree balls stands in the courtyard of the castle in the time before Christmas Hellbrunn Palace in Salzburg, During these weeks, the castle grounds exude a romantic Christmas spirit. It smells of cinnamon, oranges and punch. Stands with regional handicrafts attract the purchase of Christmas presents. An assortment of Christmas sweets and regional specialties also make every visitor's mouth water. Young and old can be enchanted by this Christmas market, which not only makes the hearts of children beat faster.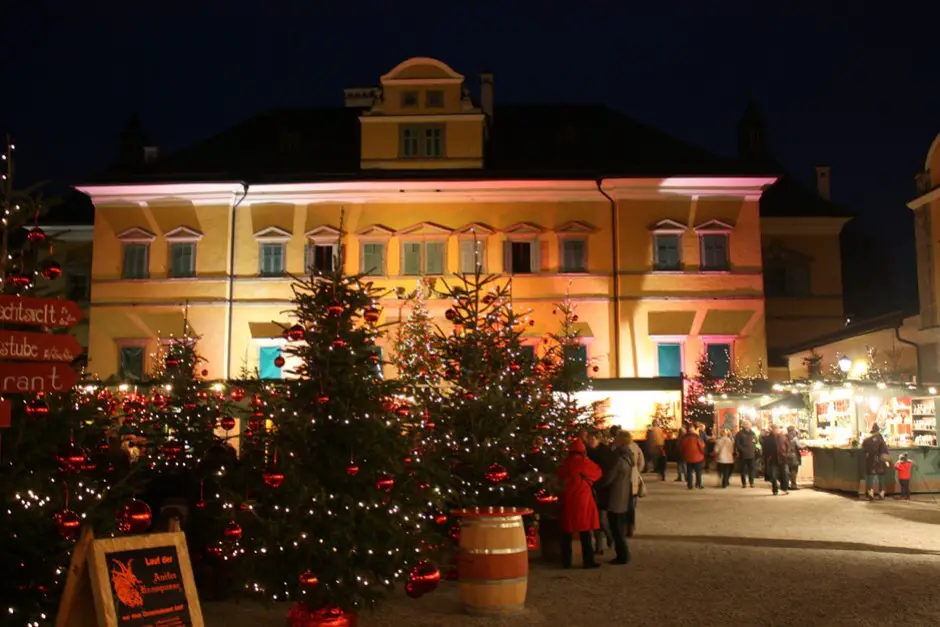 The Salzburg Zoo at the Christmas market in Hellbrunn Palace
For the first time, visitors can see animals playing a role at Christmas this year. And in between, they learn more about the Christmas customs in the countries of origin of these animals.
Gingerbread and Christmas fragrances at the Christmas market in Hellbrunn Palace
We immerse ourselves in a world that takes us away from everyday life and stroll past Gingerbread– and biscuit stands with tempting pastries. The most seductive scents flow towards us from mulled wine stands. From Christmas angels and Christmas tree balls and candles to tasteful handicrafts from the Salzburg region - All this creates a Christmas atmosphere at the Christmas market in Schloss Hellbrunn.
Romance at the Christmas market in Hellbrunn Palace
The Christmas market in Hellbrunn Palace in Salzburg has been around for more than ten years. It is organized by the Gassner family, who also runs the restaurant at Hellbrunn Palace. Ms. Gassner, who personally selects the stand owners, tells us that it takes a good two weeks for all 400 conifers to be set up in and around the castle and decorated with the red balls. When asked what happened to the trees on December 24.12th. happens, she laughs and says: "Some of our employees who take them home as Christmas trees get some.
And then it happens that on Christmas Eve the Christmas forest suddenly shrinks faster and faster. "She reports that not only the employees like the Christmas trees. "Last year, we even saw how one of the trees suddenly got legs." Christmas in a different way!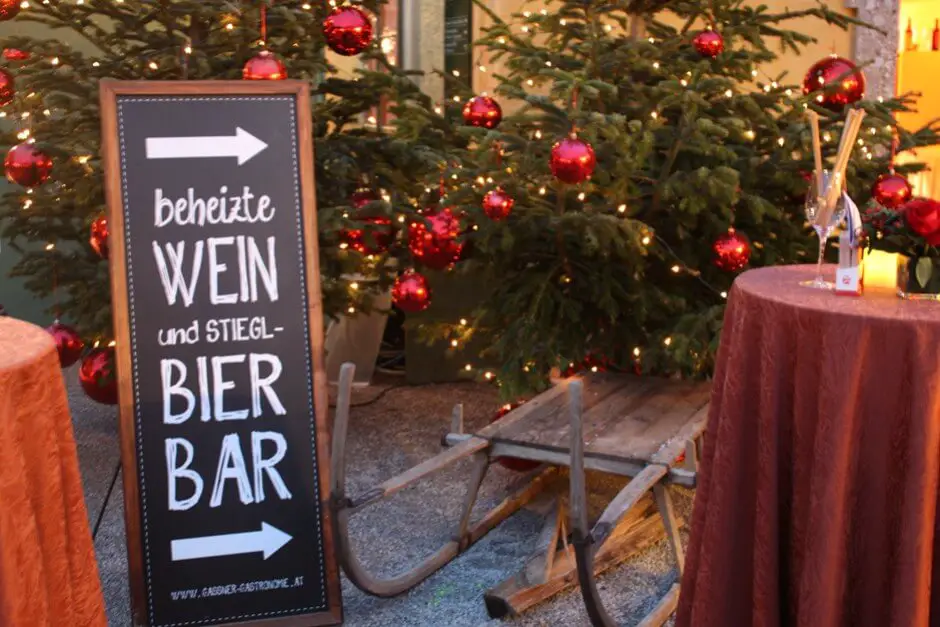 However, we take our time and stroll through the Christmas market in Hellbrunn Palace past the beautifully decorated Christmas booths with their selection of goods and delicious delicacies. And a cup with me Mulled wine It also tastes particularly good afterwards.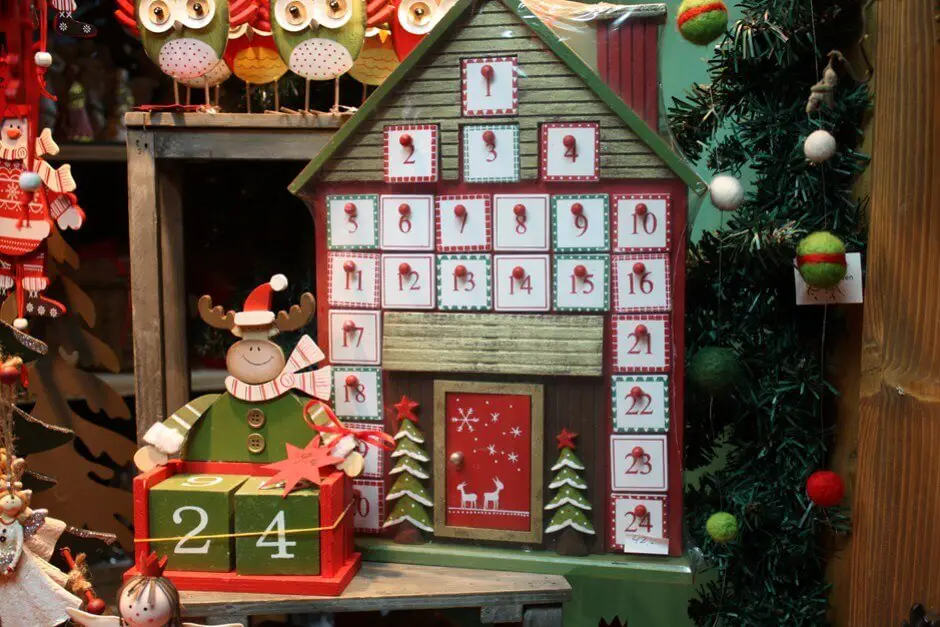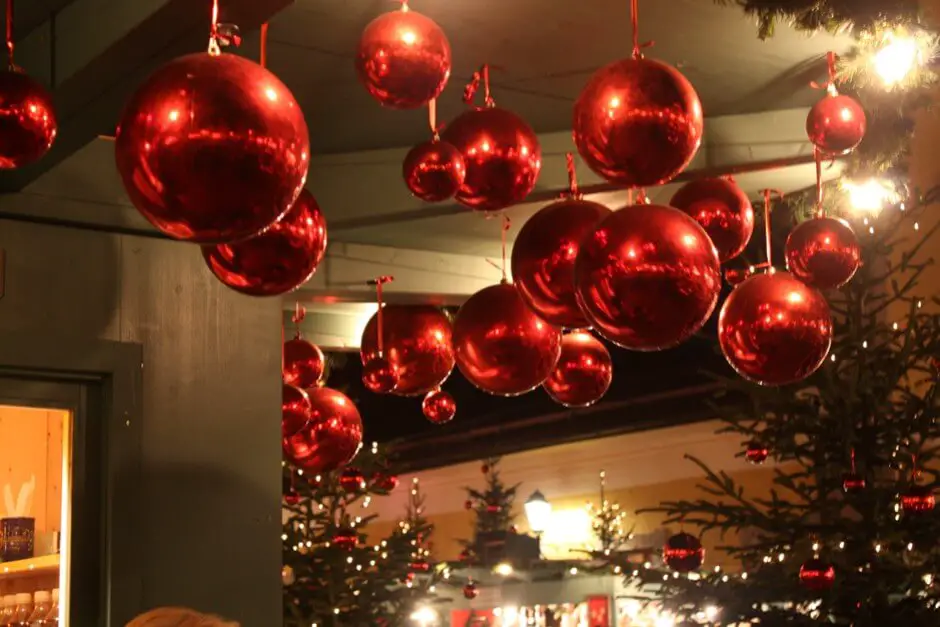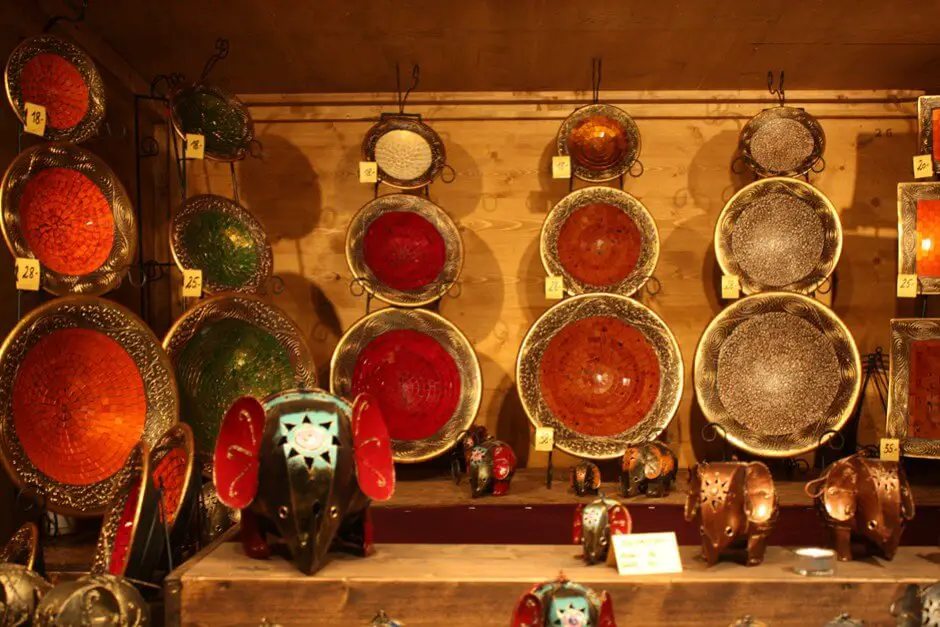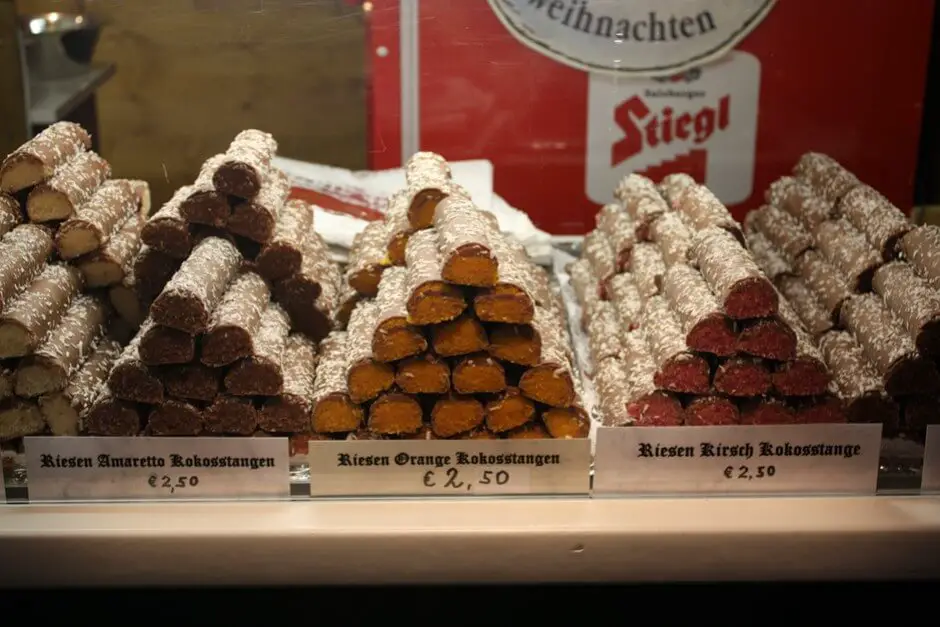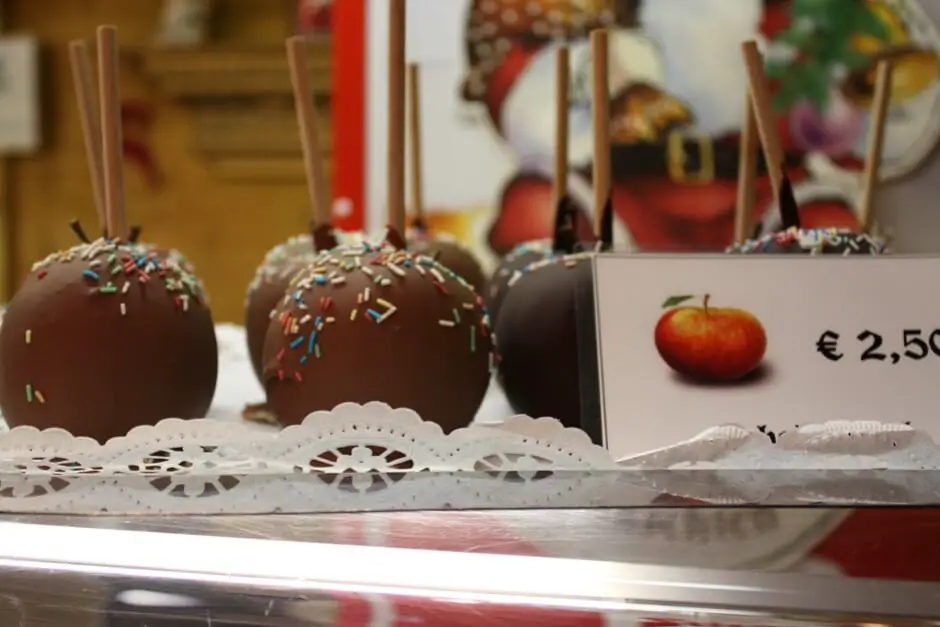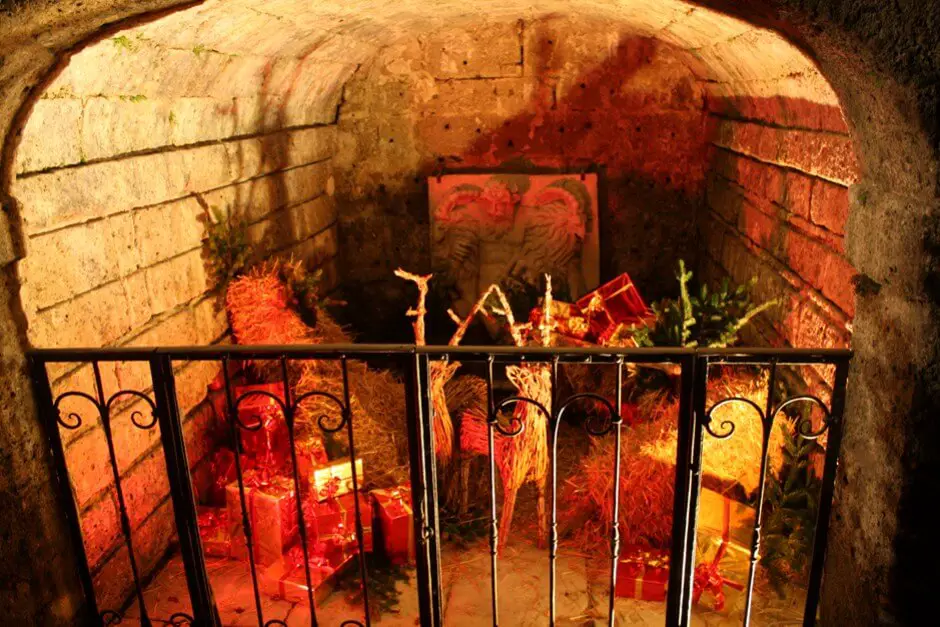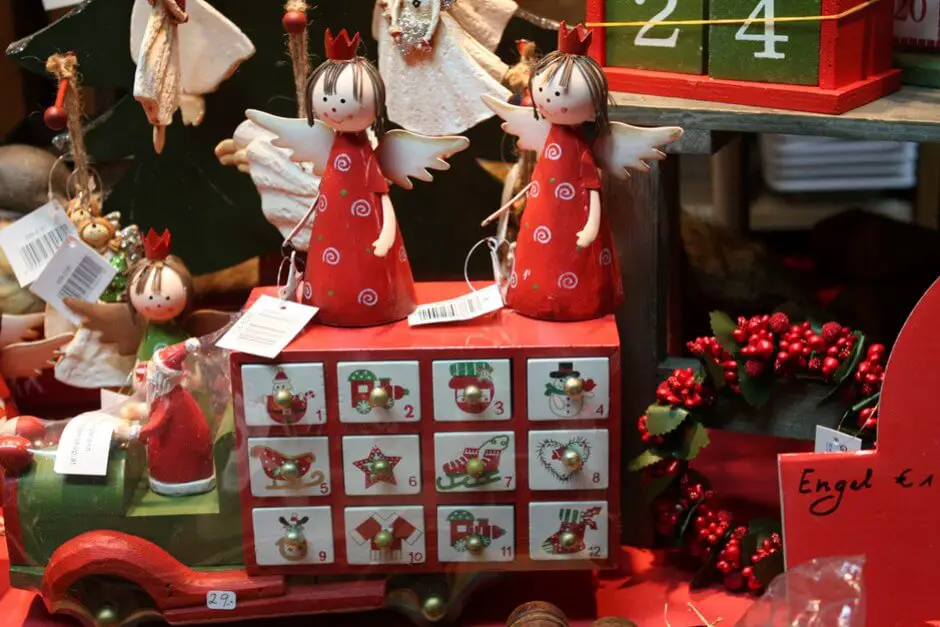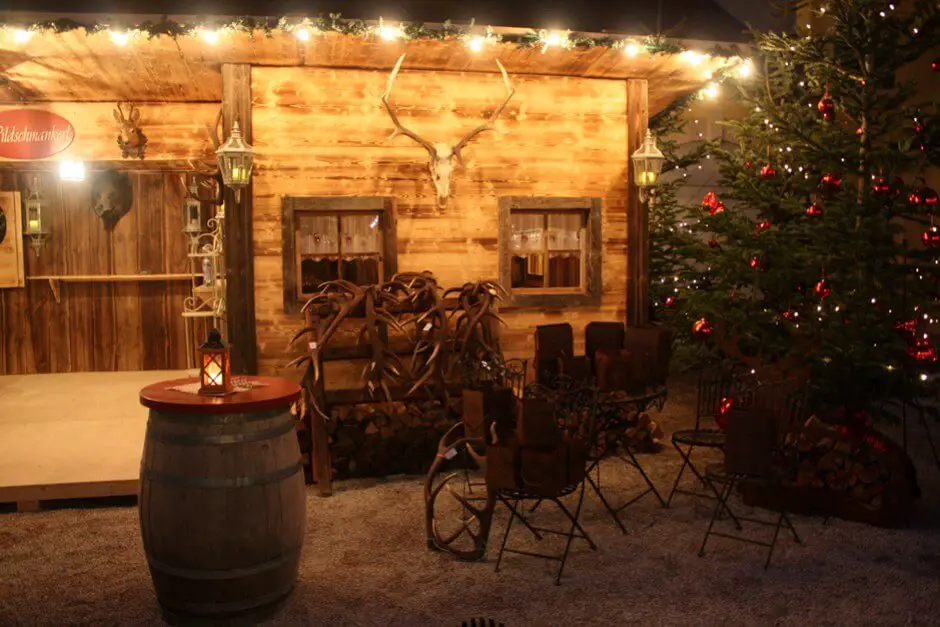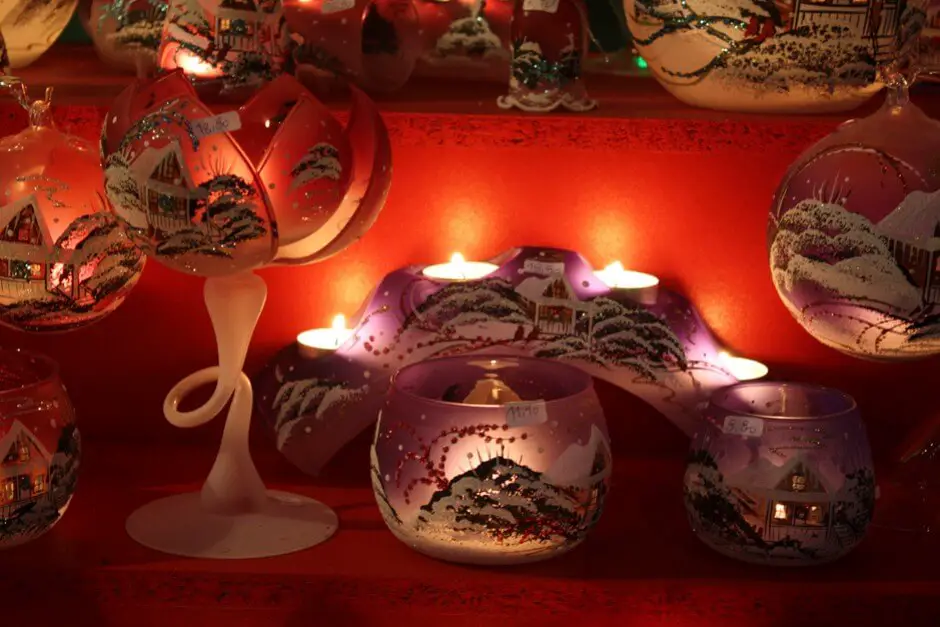 Hellbrunn Palace Also worth a visit in summer. Then a walk to the water features is fun.
---
Travel Arrangements
Opening hours of the Christmas market in Hellbrunn Palace
17. November - 24. December 2022
Arrival by plane, train and bus
Arrival by plane, bus or train*. Lufthansa, Austrian Airlines and other airlines fly to Salzburg. It is also possible to travel to Salzburg by train. Long-distance buses also go to Salzburg.
Rental car:
Accommodation in Salzburg
Hotels in Salzburg * Book online via booking.com.
Our travel tips for Salzburg
This  Travel Tips we tested ourselves. Maybe there is something for you?
Discover more tips for Salzburg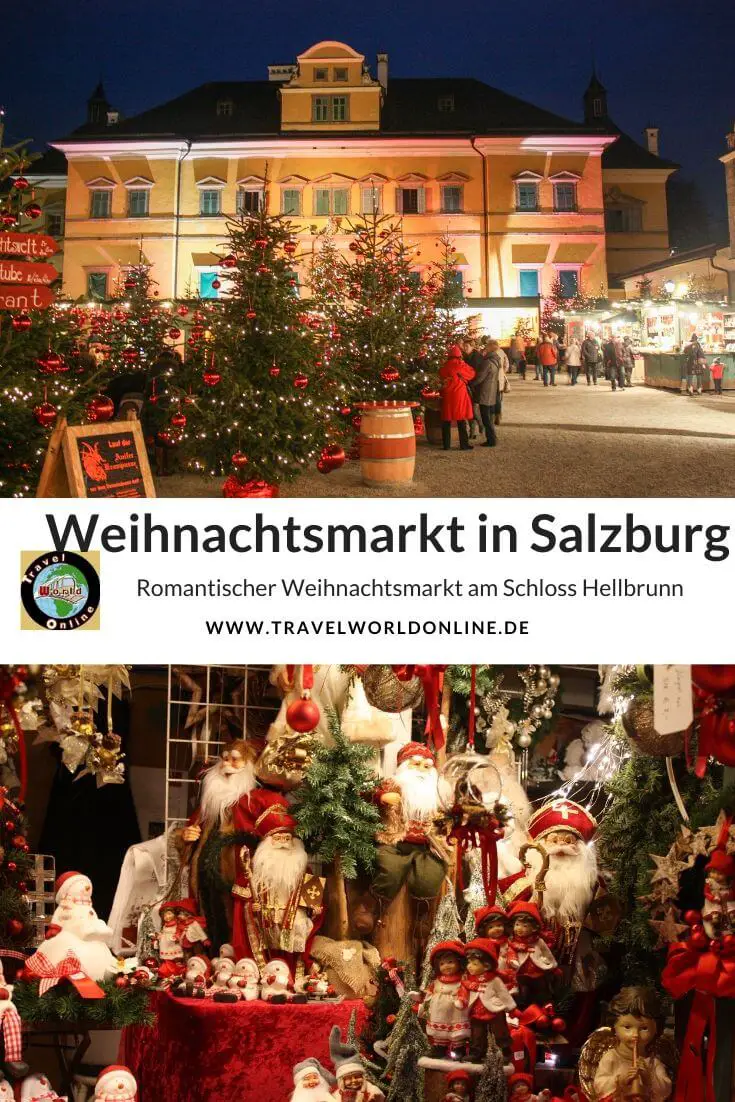 Do you also know:
Slow Travel Tips you can also find here.
Source: On-site research. We would like to thank Salzburg Tourism for the invitation to this trip. The article contains Affiliate Links.
Text: © Copyright Monika Fuchs and TravelWorldOnline
Photos: © Copyright Monika Fuchs and TravelWorldOnline
Christmas market in Hellbrunn Palace