Afternoon Tea at the Biltmore Hotel Miami
Afternoon tea at the Biltmore Hotel in Miami's Coral Gables suburb shows it clearly. Miami isn't just about Cubans and Latinos. Every visitor to Miami is bumped into it again and again in travel guides, films, TV series. A large part of the residents of the Florida metropolis have fled Castro's Cuba. Part of it produces cigars and serves mojito. In any case, many are linked to neighbors living in the Caribbean. We head to Miami for a weekend and look at what other ethnic groups are doing here.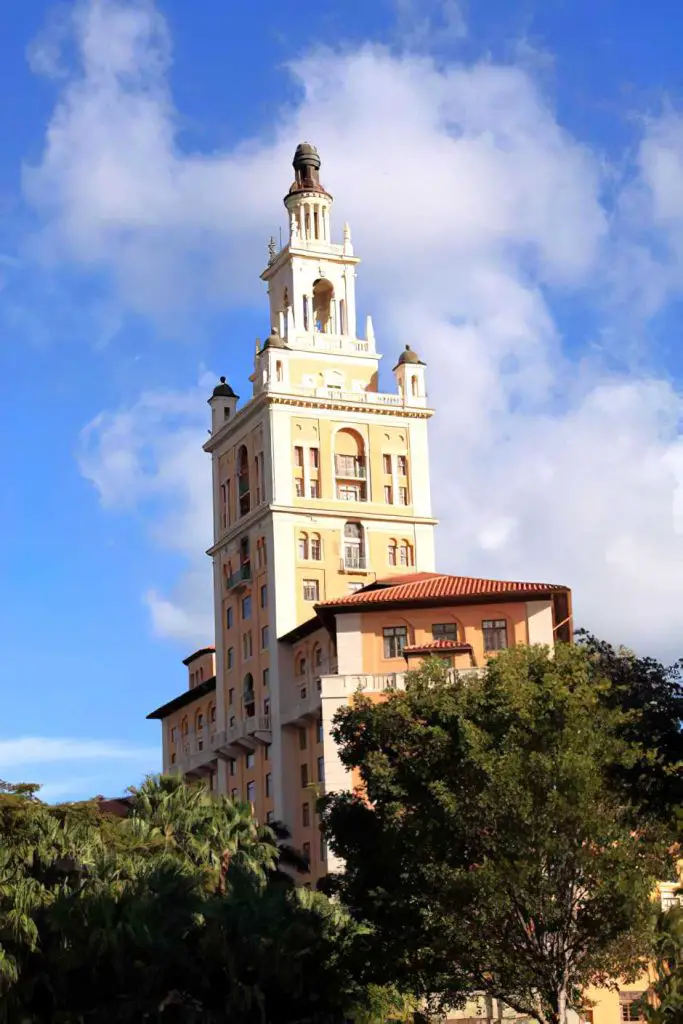 Other ethnic groups are rarely mentioned. Although I knew that American cities were made up of a diverse group of people, I was surprised to find out about Tea Time at the Biltmore Hotel. In any case, I did not expect this typically English tradition here! We wanted that on ours Winter trip to Miami try out.
You get a good breakfast in Miami in these places.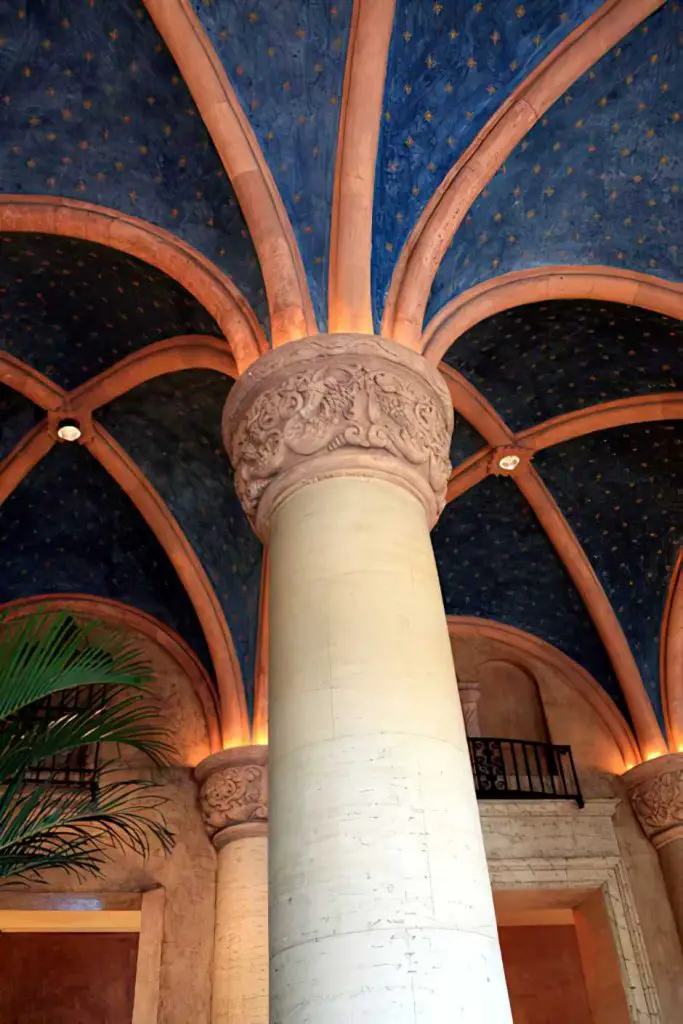 Drink tea at the elegant Biltmore Hotel - an experience!
We'll have tea at the Biltmore Hotel! No sooner said than done - we reserve a table for tea time at 16.30:XNUMX p.m. and we're lucky to get another one. As expected, the Biltmore Hotel is well worth a visit on its own. It is located in one of Miami's most beautiful neighborhoods, Coral Gables. On the way there, we pass front gardens that reveal a view of Spanish-American style villas. Our first impression of the hotel is breathtaking. It rises like a castle across from a church that looks as if it belongs to the hotel with the Hispanic building elements on its facade.
Elegant luxury hotel
We park our car in the parking lot of the golf course that belongs to the hotel. From there we go up the driveway to the main entrance of the Biltmore. A bellman opens the door for us and the receptionist tells us that the tea will be served in the hotel lobby. We still have some time to study the hotel's equipment. Two aviaries with birds stand in the middle of the entrance hall. With its wood paneling, pillars and coffered ceiling, it is reminiscent of a castle.
Luxury resorts not only in the USA you can find here.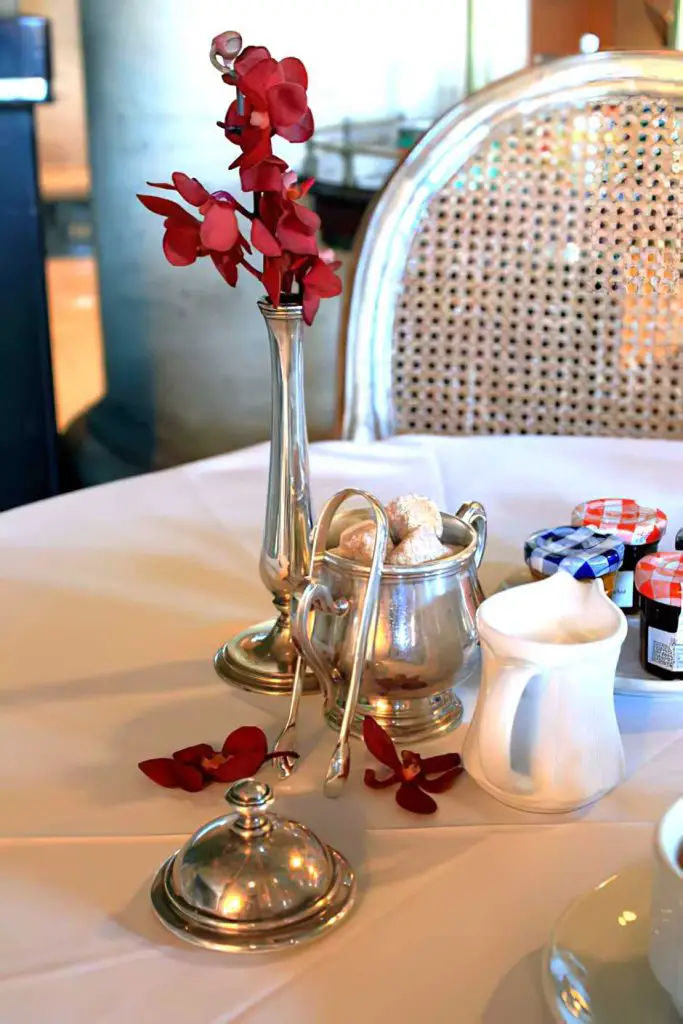 The tea ceremony
Shortly before half past four we are shown to our table by a lady. You can't do without a Latino flair. Because Lydia is Latina. She introduces us to the types of tea that are available. Then she prepares our tea. She tells us that it should steep for another five minutes before it unfolds its full aroma. While we wait, we admire the china and silver dishes.
The guests who enjoy tea with us are just as colorful as the residents of Miami. In addition to a family with a Latino background, there are three women who celebrate their tea hour in style. A couple finally arrives a little late: an Anglo-American with his Asian companion. Nice i think. Tea connects people.
Sandwiches, scones and more at Afternoon Tea at the Biltmore Hotel
Then come the sandwiches and cakes that are part of tea time. The breads are topped with vegetables. Only the cucumber sandwich is missing, which is a must in England. Instead, we find zucchini slices, tomatoes and artichokes between our bread slices. The scones, the English biscuits that you eat with clotted cream and strawberry jam, shouldn't be missing. These are then served. There are also muffins, raspberry tarts, nut wedges and macaroons. We enjoy the atmosphere and the surroundings until our Darjeeling or Souchong pot is empty. It's hard to get back into the hustle and bustle of Miami after relaxing two hours.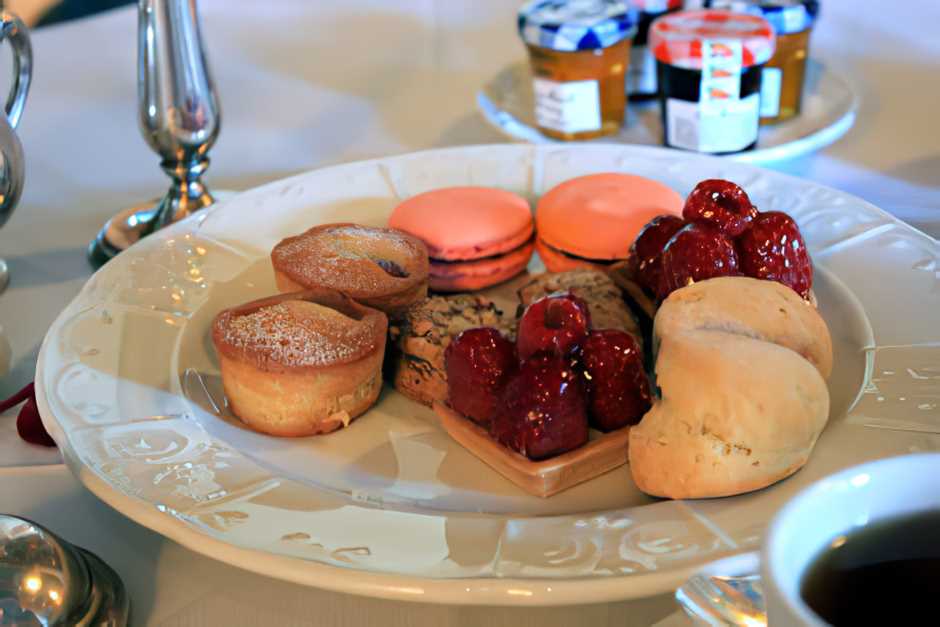 Afternoon Tea is served daily at the Biltmore Hotel at 13.00 pm and 14.30 during the week. A reservation is advised. During the Christmas season, there are Christmas cookies.
---
Travel Arrangements
Parking at the airport
Here you can reserve your parking space at the airport.
You can also stay overnight at the Biltmore Hotel in Miami:
Biltmore Hotel
1200 Anastasia Avenue
Coral Gables,
Miami, FL, 33134
Information, availability inquiries and online booking *
you can find more hotels in Miami here *
Excursions and tours
tours in and around Miami * is available at Get Your Guide, for example
---
Do you also know:
Source: On-site research assisted by the Greater Miami Convention & Visitors Bureau. However, our opinion remains our own.
Text: © Copyright Monika Fuchs and TravelWorldOnline
Photos: © Copyright Monika Fuchs and TravelWorldOnline
Afternoon Tea at the Biltmore Hotel - British Miami