New York City tips and travel guide from insiders
With these New York tips from insiders, you will not only get to know the highlights in the Big Apple, but also insider tips that not everyone knows. Discover the city on the Hudson River with its many facets. Meet her people. Explore extraordinary sights. Enjoy New York restaurants and taste what to eat in New York. With these New York City tips and travel guide you will experience the largest city in the world USA most intense.
New York City Travel Guide
---
Travel Arrangements:
Check in:
Arrival by plane, bus or train*. New York City can be reached on the one hand with airlines such as United, Lufthansa, Singapore Airlines, but also with others.
The best tours and activities in New York
You can do this Book with our partner Get Your Guide*. This will also save you a long wait on the spot. Very handy is also the City Pass New York *.
Hotels:
Hotels in Manhattan* can also be found on booking.com.
New York Travel Guide * you can also buy at Amazon
---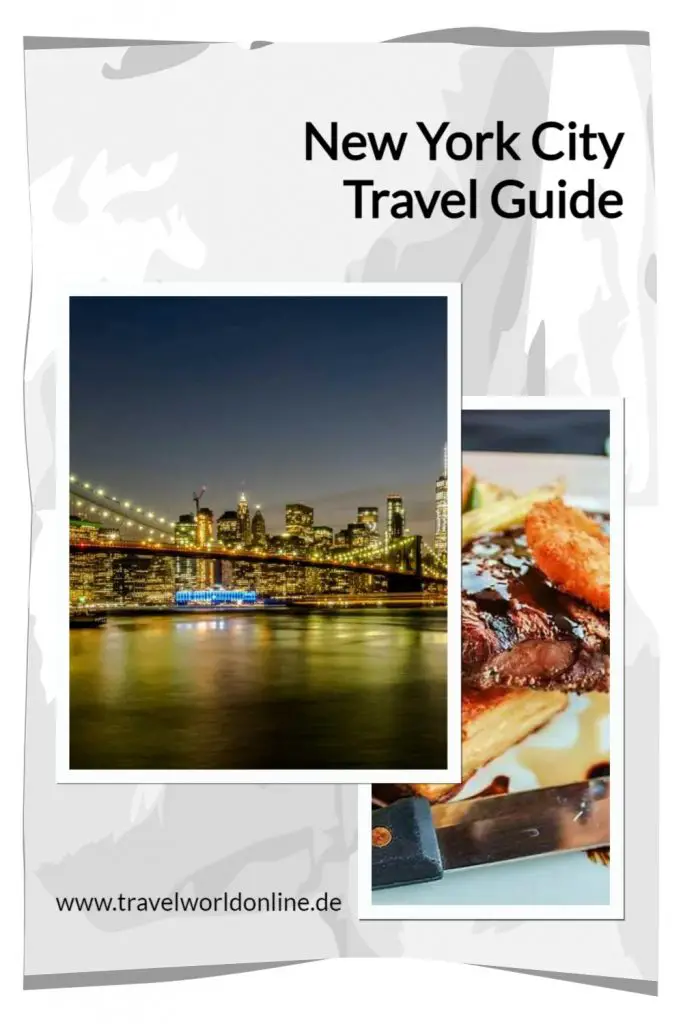 Do you already know:
Source New York Tips from insiders: own research on site
Text: © Copyright Monika Fuchs, TravelWorldOnline and the travel blogger colleagues named in the article
Photos © Copyright Monika Fuchs, TravelWorldOnline and the travel blogger colleagues and Pixabay mentioned in the article
New York tips from insiders