Plum cake from a tin with sprinkles
This week we tried a plum cake made out of batter. We still had plums from the previous year in the freezer. We wanted to use this up before the harvest of this year comes. Looking for a recipe, I came across a recipe from Kochbar for a plum cake with marzipan and almond sprinkles. This was different from the cake we usually make. We prepare our usual plum cake with yeast dough. However, since there was not much time for baking this time, we decided to make a batter. Of the Cake it becomes fluffier. However, it doesn't stay fresh as long and is less juicy than the cake with yeast dough. The sprinkles soak up the juice of the plums. Therefore, you should not keep it too long, if possible.
It tastes even better with a dab of whipped cream.
The preparation is simple and quick. Especially with plums from the freezer.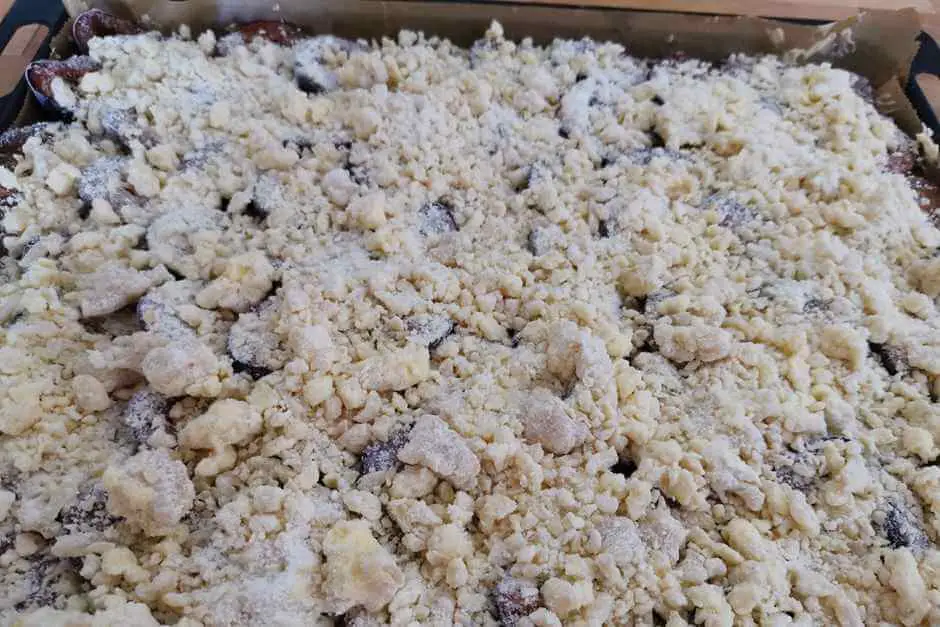 Ingredients for the plum cake from the tin
Ingredients for the dough
500 grams of flour
200 grams of sugar
150 grams of butter or margarine
150 milliliters of milk
Three eggs
A packet of baking soda
A packet of vanilla sugar
1,5 kilograms of plums
For the sprinkles
100 grams of raw marzipan (chilled in the refrigerator)
100 grams of chopped almonds
125 grams of flour
100 grams of butter or margarine
100 grams of sugar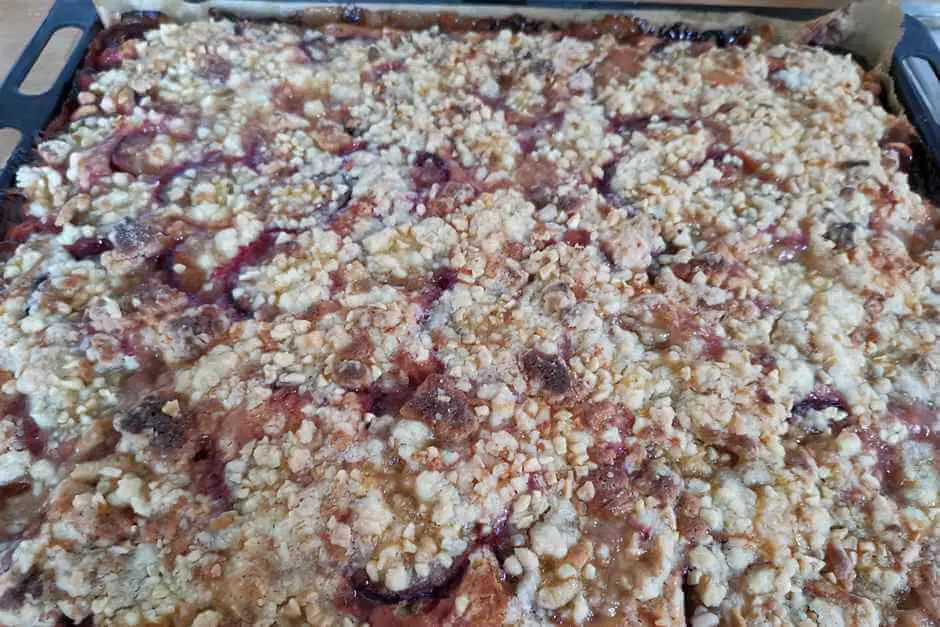 Preparation of the plum cake with crumble
Preheat the oven to 200 degrees.
Beat the eggs with the butter, the sugar and the vanilla sugar frothy.
Mix that up Flour with baking powder and sift it over the egg-butter mixture. Add the milk and beat the dough until it stops forming lumps.
Cover a deep baking sheet with baking paper. Spread the dough on top and cover it with plums.
You can chop the marzipan with a grater. Then mix it with flour, sugar, butter and the chopped almonds. With two forks you can now make sprinkles out of it.
Spread the sprinkles over the plums.
Then bake the cake on the middle rail for 60 minutes at 200 degrees.
With a spoonful of cream, the plum cake from the tin tastes great with coffee, tea or hot chocolate. Good Appetite!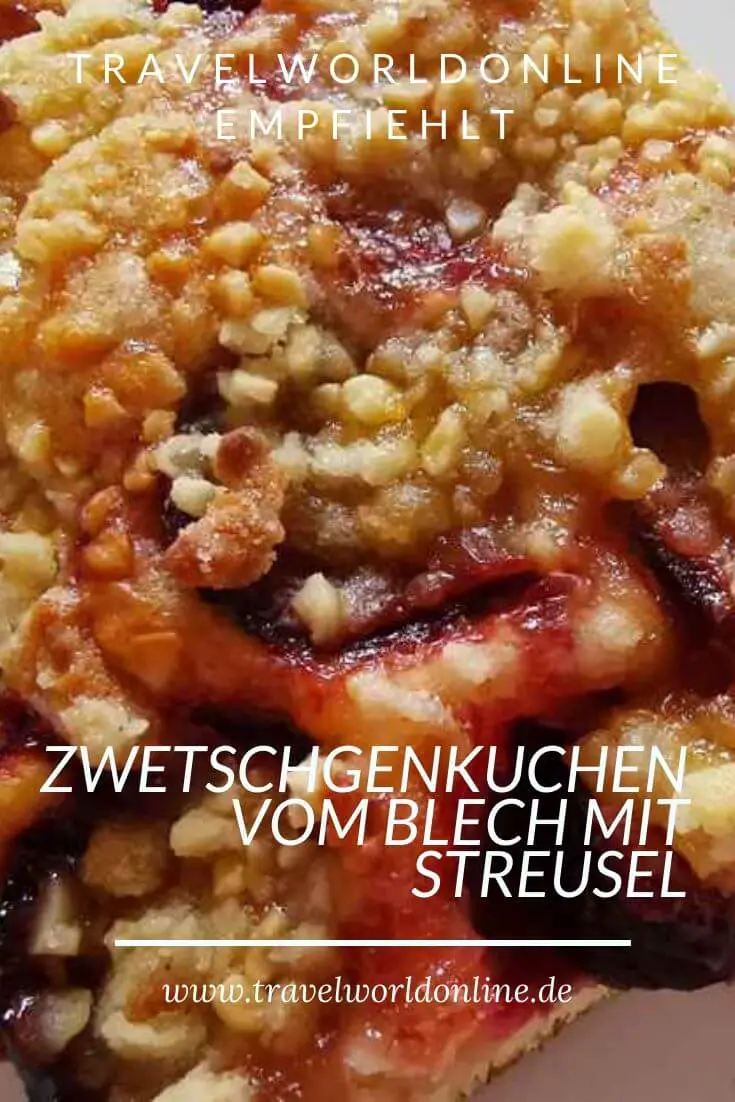 By the way:
Source recipe for plum cake from the tin with sprinkles: Kochbar.de
Text: © Copyright Monika Fuchs, TravelWorldOnline
Photos: © Copyright Monika Fuchs, TravelWorldOnline
Plum cake from a tin with sprinkles