Elvis lives - in a museum in Emilia Romagna

If you don't think Elvis is alive, you should visit the museum in Sogliano in Italy visit. He lives. At least it looks very lifelike! In the Museum of Music in Sogliano al Rubicone we discover a life-size figure of Elvis as he once delighted the masses. He's still rocking the show there today! Robert Parenti, an avid music fan, made in this small Italian village in Emilia Romagna near Cesenatico a considerable collection of records, musical instruments, record players and gramophones, memorabilia and a colossal sound station, now on display in the Palazzo della Cultura in Sogliano. Music lovers will be thrilled!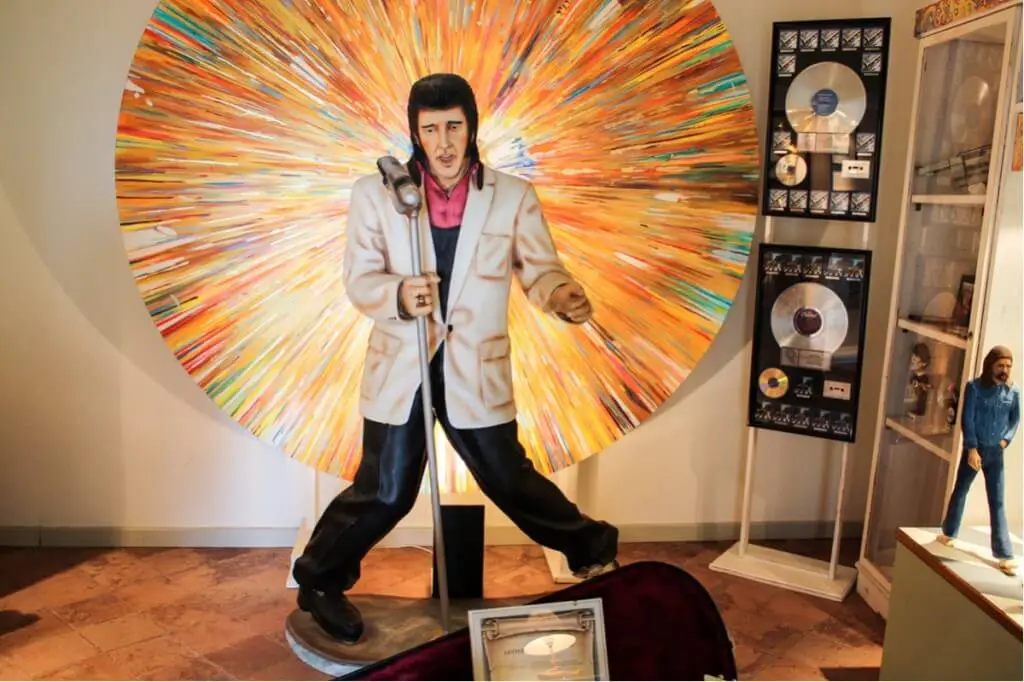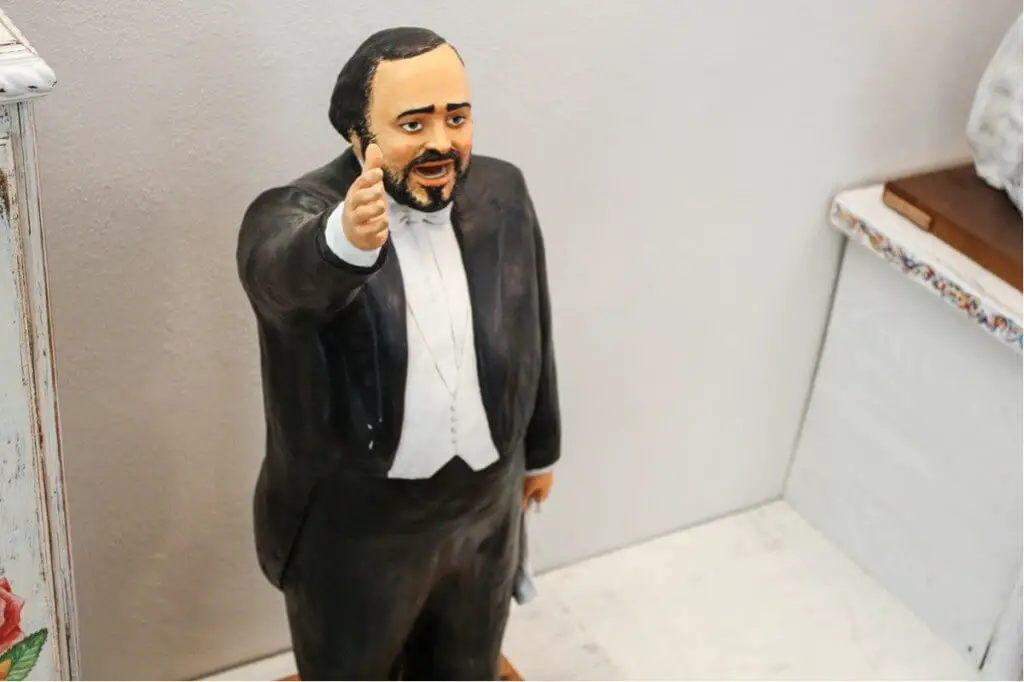 A meeting place for music lovers, where not only Elvis lives
When we enter the museum, we hear classical music in the stairwell. When we enter the exhibition rooms we see that it is not music from the loudspeaker, but that a pianist and violinist are actually rehearsing. "We are currently practicing for a concert that will take place in our rooms over the next few days," explains Davide Parenti, who now manages his father's museum. He leads us through the different rooms and explains what we see. A museum in which not only Elvis' music lives.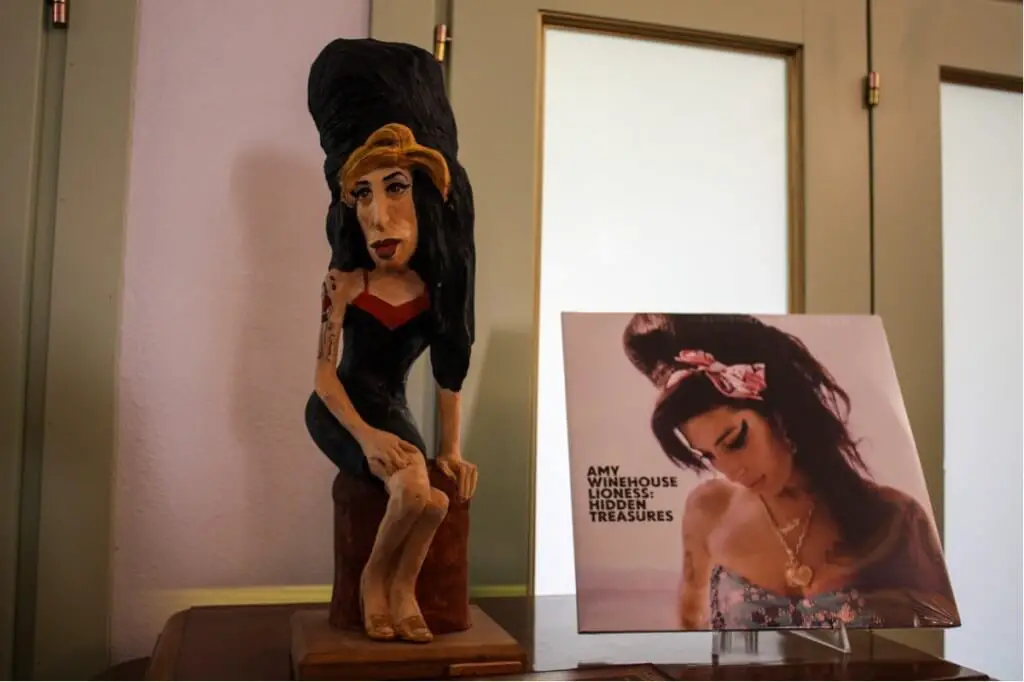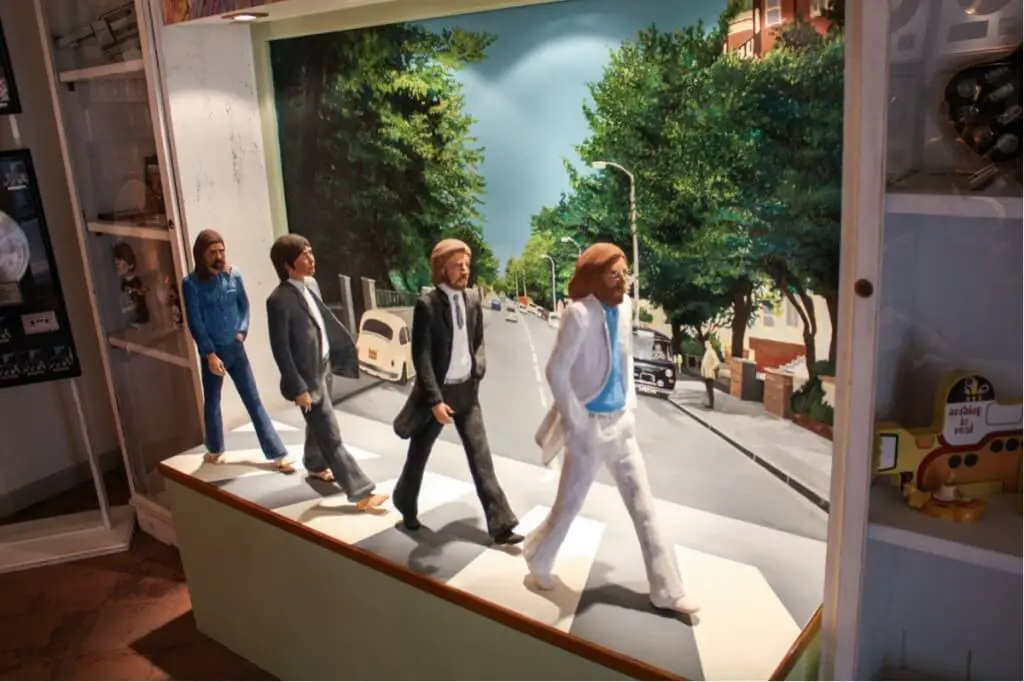 Davide - music has been his life since childhood
"My father came from a very musical family. My uncle was even an opera singer, and I grew up listening to music too, "laughs Davide. "It goes without saying that I took over the management of the museum." He leads us past memorabilia of all styles: there is a figure by Amy Winehouse as well as figures by Irene Pappas or the Beatles. Our walk through the exhibition rooms is like a walk through 120 years of music history.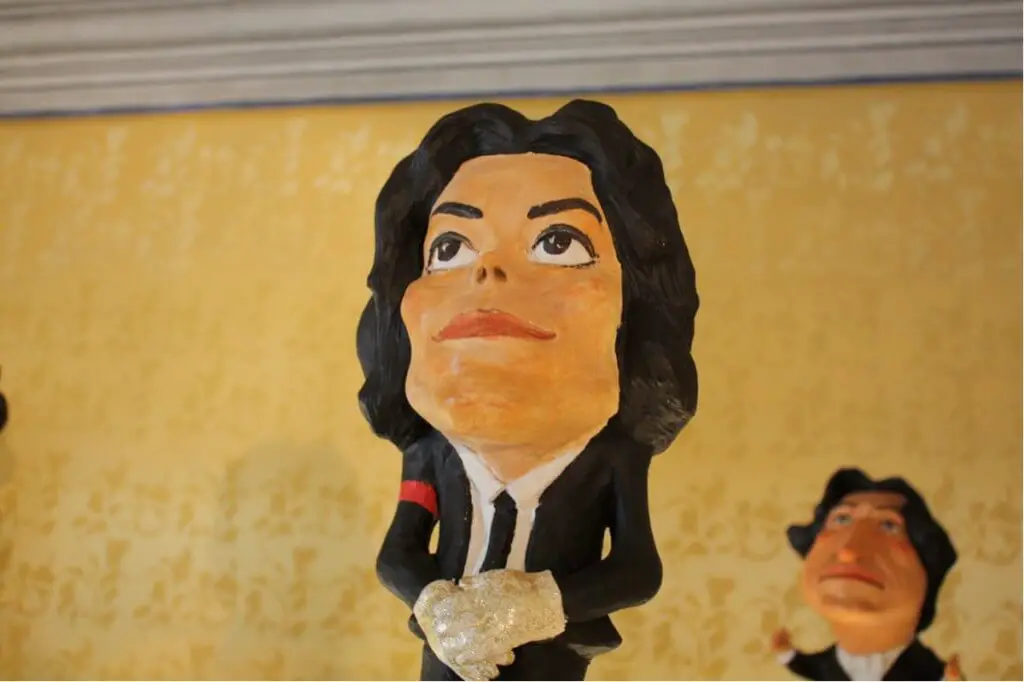 Not only Elvis lives here, but also Amy Winehouse, Michael Jackson and others
I ask Davide where the characters come from and he replies, "A family friend made them. They are not for sale. "He winks and says:" Unless you give him an order yourself. "I even find a Berlusconi figure among the stars and starlets. So you have a sense of humor in this museum too, I think to myself.
Music is the focus
However, the main role is played by the music, and it does not matter what kind of music it is. Not only Elvis lives in this museum. Here we find everything from classical to jazz and blues to rock and punk music. We see a gold record from Michael Jackson and the guitars from Bruce Springsteen, Jimmy Page or Robert Plant. And Davide shows us event posters for concerts by Roberto Caruso. But the best comes at the end of our visit: he leads us back to the first showroom and puts on a Miles Davis record. And we listen ecstatically to the jazz sounds that sound through the museum from the unique sound station. A treat for the ears!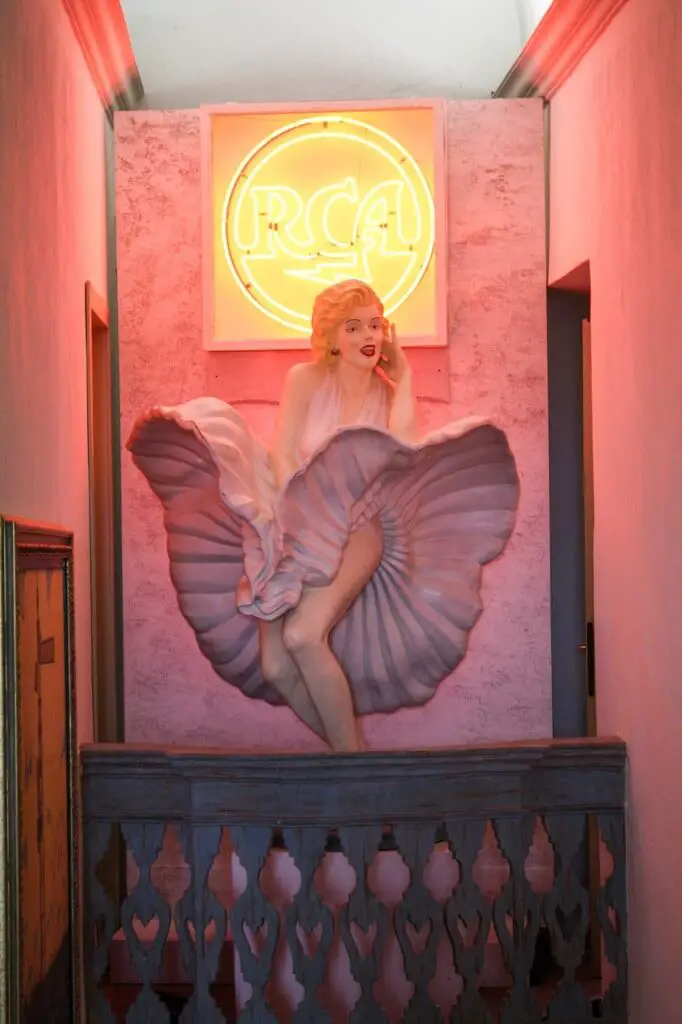 When you visit the Museum of Music in Sogliano, don't forget to ask Davide to play one of the records! He likes to do that for visitors. Not only Elvis lives in this museum. The museum can be found here, just an hour's drive from Cesenatico:
Palazzo della Cultura
(Ripa-Marcosanti)
Piazza Garibaldi,
47030 Sogliano al Rubicone (FC)
Italy
Tel: 388.1667113, 338.8979725
A trip to Sogliano al Rubicone is also worthwhile for Foodies. Here you can find out about Fossa cheese, Italian hard cheese maturing in pits. There are more reasons than one for a trip to the mountains in the hinterland of Cesenatico. If you want to check out another museum in the Emilia Romagna, then Janet recommends the Modena Maserati Museum.
---
Travel Arrangements:
Parking at the airport
Here you can reserve your parking space at the airport.
Arrival by plane or train
Book yours here Arrival by plane, bus or train*. Lufthansa and Air Dolomiti fly to Bologna. It is possible to travel to Cesena by train.
Car Rentals:
Cheap car hire - book quickly and easily!
Hotels in Cesenatico:
Hotels in Cesenatico * You can book through our partner booking.com at this link.
Camping in Cesenatico:
One campsite is the Cesenatico Camping Village, Viale Giuseppe Mazzini, 182, 47042 Cesenatico FC, Italy. A Rent a motorhome you can here. Or would you rather stay in one  roof tent on the car? Also the overnight stay in  camping tents is possible. With our Motorhome packing list You'll never forget anything again.
---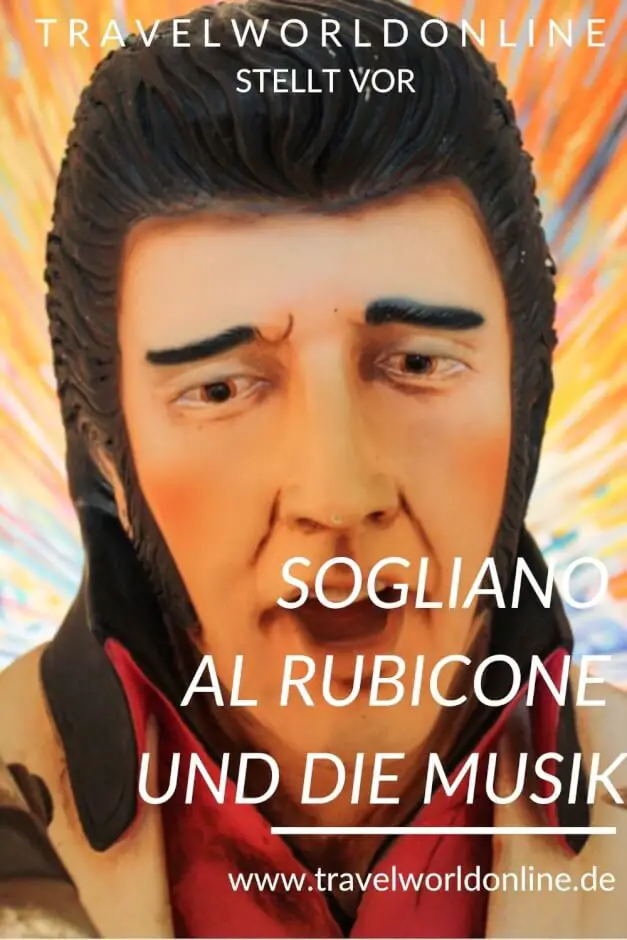 Do you already know:
Source for Elvis is alive: research on site. We thank the Cesenatico Bella Vita Union for hosting us and organizing the blog tour, in collaboration with 21 grammy.
Text Elvis is alive: © Copyright Monika Fuchs, TravelWorldOnline
Photos Elvis lives: © Copyright Monika Fuchs, TravelWorldOnline
Elvis lives - in Emilia Romagna!