Nantucket USA
The island of Nantucket USA is a sand island about 48 km south of Cape Cod. Nantucket Island USA belongs to the US state of Massachusetts. The island has a length of a good 22 km and a width of almost 6 km. Herman Melville described them in his novel "Moby Dick" as "little hills and elbows of sand". Even today it is easy to see the origin of the glacier on the island: its flat relief, the sandy bottom and the lakes left by the ice bear witness to this. Their round shape is typical of lakes from the Ice Age.
On the island there is the place Nantucket and some smaller towns. The island is best known for its success in whaling, a past that can still be felt today. It owes its nickname "the little gray lady in the sea" to the seafarers who allude to the island's wooden houses, which are painted in gray. In summer they overgrow roses and add charm to the Nantucket Houses.
Much in Nantucket Island USA is still reminiscent of the whaling era: the impressive houses of the whale oil traders, the cobblestone streets that give the city a historical image, interesting exhibits in the Whaling Museum, the old storage sheds at the harbor. Let yourself be carried away into another time full of adventure and danger.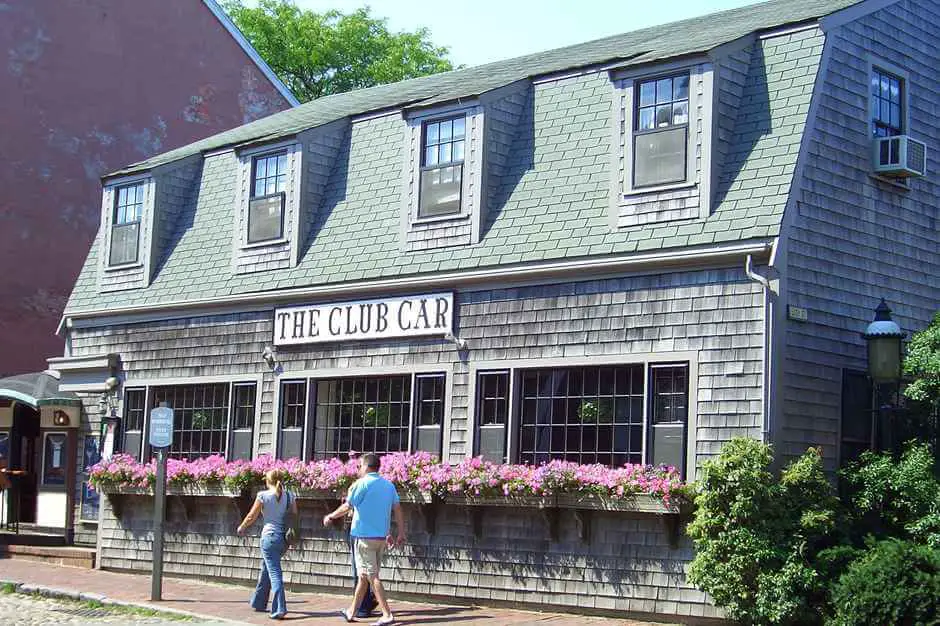 Nantucket vacation for those seeking tranquility
Today, Nantucket holidays are especially interesting for those who are looking for the beach, sea and tranquility. Nantucket Island doesn't attract as many celebrities as its neighboring island, Martha's Vineyard. For the newly elected President of the USA, Joe Biden, it has been his favorite vacation destination for many decades. Even when he was a senator, he liked to travel to the island with his family. Year after year, his children looked forward to the drive that took them from Washington to the island in Massachusetts. In the future, however, the president will have to do without it. Instead, he will arrive by plane.
The shopkeepers on Main Street, the only shopping street on the island, are looking forward to his next visit. Biden is a welcome guest at Murray's Toggery Shop. Apparently he buys a new sweater there every year.
If you want to vacation on Nantucket, you should definitely reserve your accommodation in one of the Nantucket hotels. There are few hotels on Nantucket Island USA. Alternatively, you can stay overnight in one of the Nantucket Houses, Condos, or Inns * possible to offer holiday apartments or serve as holiday homes.
Nantucket Island USA landmarks
Main Street
In the shade of elms, the cobblestone main street stretches past old captains' houses, shops and numerous art galleries. Here you feel transported back to the colonial times. In the summer a stroll along Main Street is worthwhile.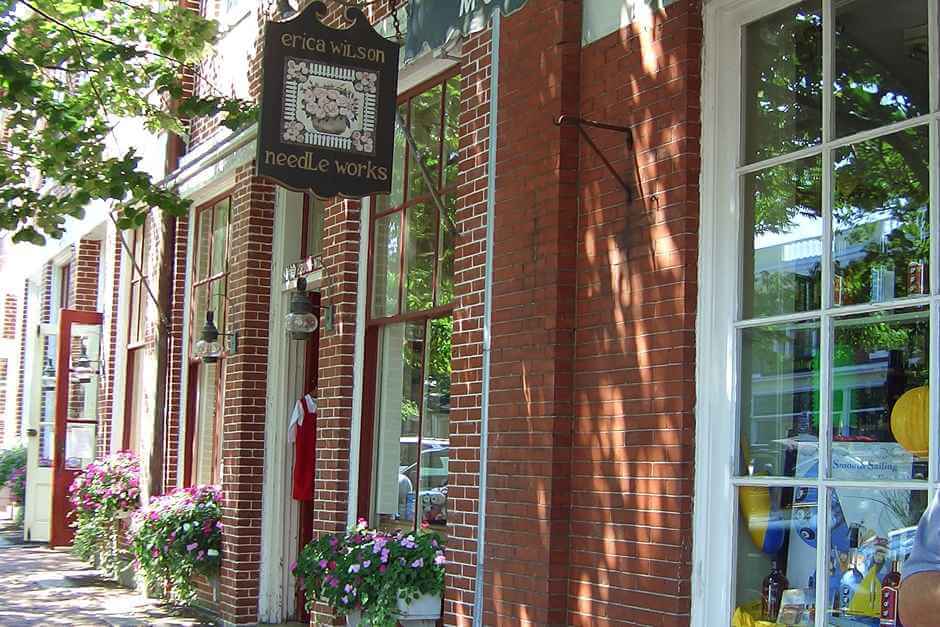 Straight wharf
At the foot of Main Street is this pier with its old fishing sheds that now contain modern shops, art galleries and restaurants. In summer, the large yachts and excursion boats moor here. This is where the ferries from Cape Cod and Martha's Vineyard arrive.
There is an information stand of the local tourism authority, where you can get city maps with suggestions for walks to the most important sights of the city.
Hadwen House-Satler Memorial
Main and Pleasant Streets. Daily open from mid-May to mid-October, admission.
This neoclassical building with its pillars was built in 1845 for the whale oil trader Hadwen Satler. Today you can tour the house with its contemporary luxurious furnishings that bear witness to the prosperous lives of the people who benefited from whaling.
Whale Museum
Broad St., open daily from mid-May to 24th Dec. Admission.
In a former candle factory where candles were made from whale oil, there is now a museum that displays a good selection of scrimshaw (carvings made from whale bones and whale teeth) photo, harpoons, model ships and paintings. In reconstructed workshops, the trades and handicrafts associated with whaling are explained: a blacksmith's workshop, a sailmaker's shop and a cooper. There is also a model of the "Camel", a floating dry dock that was used between 1840 and 1850 to help larger ships cross the sandbar in front of the port of Nantucket. From the tower of the museum you have a good panoramic view of the city and harbor. photo
Congregational Church
Center St. Visits only with a guide (30 min.), Daily from mid-May to mid-October, admission.
The original sacristy from 1725 now serves as a chapel at the rear of the current church (1834). The interior appears larger than it is because of the trompe l'oeil painting on the front wall and ceiling. The history of Nantucket is shown through exhibits in the stairwell of the tower, and the tower itself offers panoramic views of the city and the island.
The oldest house
Sunset Hill, open daily from mid-May to mid-October, admission.
On the outskirts is the oldest house on the island, the Jethro Coffin House. In 1686, Jethro Coffin and his wife Mary Gardner built this wooden saltbox house in the barren style of Cape Cod houses. Its appearance corresponded to the colonial architecture of the 17th century. They put a horseshoe ornament on the fireplace to protect against witches.
The old prison
Vestal St., open daily from mid-May to mid-October, admission.
The old pillory in the courtyard is a reminder of the strictness of the early laws. The four cells inside the building date from the early 19th century.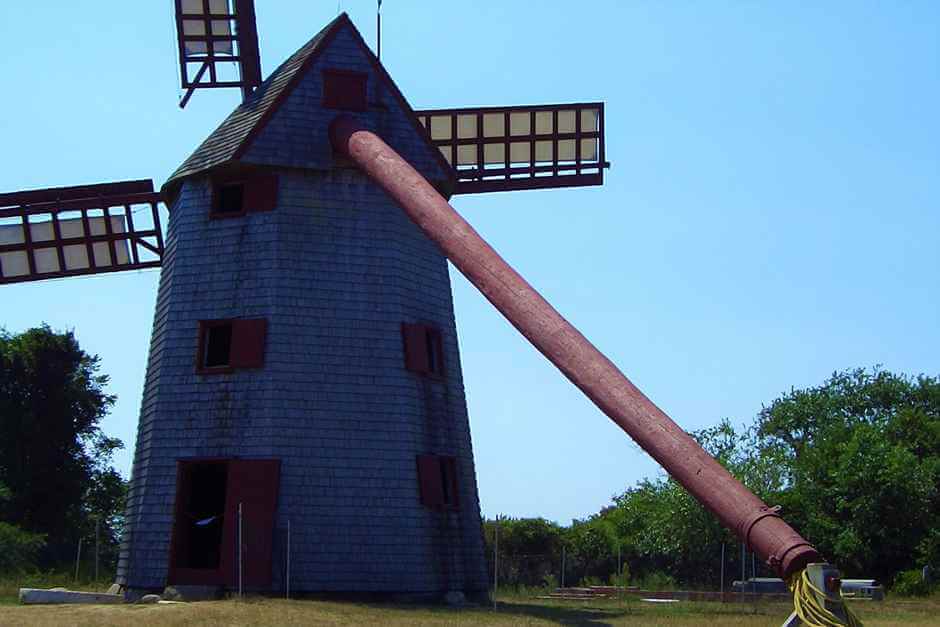 Old windmill
Mill Hill., Open daily from mid-May to mid-October, admission.
Grain is still ground in this windmill from 1746 today. The millstones and the grinder are original.
The Maria Mitchell Association
Maria Mitchell Association, 4 Vestal Street, www.mmo.org
Maria Mitchell, America's first female astronomy professor, was born in Nantucket. She discovered a new comet and was honored for it by the King of Denmark.
What to pack for your Nantucket vacation:
Nantucket Massachusetts USA Beaches
The beaches of Nantucket are good for a multi-day trip Beach vacation on the island.
Jetties Beach
Toilets, lifeguard, food, parking, telephone, showers, beach rental
Easily accessible by bike from the city. NRTA bus shuttle (only in summer). Changing rooms, playground, public tennis court, boardwalk to the beach. Windsurfing, sailing, kayaking. Beach access wheelchairs.
Brant Point
Easy walk or bike ride. No lifeguard. Strong currents, only for experienced swimmers. Beach with Brant Point lighthouse. Nice place to watch the boats.
Children's Beach
Lifeguard, toilets, telephone, parking lot, showers.
At the port, short distance to town. Ideal for young children: parks, playground, picnic tables and band pavilion. Free concerts on Thursdays and Sundays, 18.00:19.30 p.m. - XNUMX:XNUMX p.m.
Dionis
Lifeguard, toilets, parking lot, showers.
3 miles from town by bike. Protected by dunes, calm water for swimming, safe for children.
Francis Street Beach
Toilets
Five minutes walk from Main Street. Calm water for swimming; no lifeguard. Climb, kayak.
Surfside
Lifeguard, telephone, toilets, food, parking lot, beach rental, showers, wheelchair accessible
At the end of Surfside Road, 2,2 miles by bike (tarred) or with the NRTA shuttle bus (summer only). Family beach: picnic, kite flying, beach games. Waves can be high. Beach access wheelchairs.
Miacomet
Lifeguard, parking lot
At the end of Miacomet Road. Strong waves.
Cisco
Lifeguard, parking lot
Four mile bike ride to the end of Hummock Pond Road. Strong waves
Sticky
Lifeguard, toilets, food, parking lot
At the westernmost point. NRTA shuttle bus or 5.5 mile bike ride on paved bike path. Strong waves. Food nearby. Beautiful sunsets.
It will be
Lifeguard, toilets, food, parking lot
Shuttle bus or 6 mile bike ride on tarred bike path. Food and toilets in the village of 'Sconset.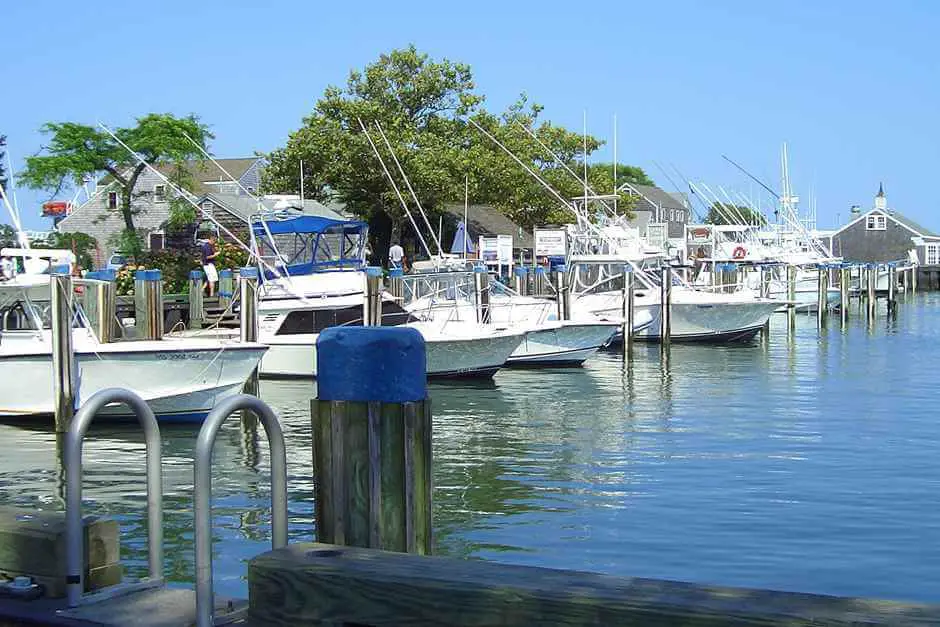 Ferries to Nantucket USA from Cape Cod:
Please note: in the summer months, advance booking (several months) is recommended on most of these ferries
Steamship Authority
South Street Dock
Hyannis, Massachusetts
car ferry
Information and reservations: Tel. 508-477-8600 Car ferry, all year round, transports cars and trucks (reservation required), passengers (no reservation required) and bicycles (for a fee) and pets, parking in Hyannis for a fee, duration of the crossing: approx . 2 hours 15 min.
Fast Ferry
Information and reservations: Tel. 508-495-3278
Reservation recommended, no vehicles, limited space for bicycles, parking for a fee in Hyannis, duration of the crossing: approx. 1 hour.
Tickets and timetable
Hy Line Cruises
Ocean Street Dock
Hyannis, Massachusetts
Hyannis Office: Tel. 508-778-2600
Nantucket Office: Tel. 508-492-8082 or 508-778-0404
High Speed: Tel. 800-492-8082 or 508-778-2602
High speed catamaran ferry, all year round, duration of the crossing: approx. 1 hour.
Ferry, May-October, first class available, transports passengers, pets, bicycles, duration of the crossing: approx. 1 hour 45 minutes from Hyannis, parking fee in Hyannis, seasonal: ferry service between Nantucket and Martha's Vineyard
Tickets and timetable
Nantucket Island USA Transport
Car
You can rent a rental car for a day or longer from various providers.
Bicycle
Bikes are available for hire near the ferry dock.
bus tours
Sightseeing tours of the island are possible.
---
Travel Arrangements
Arrival Date
Book yours here Arrival by plane, bus or train*. KLM, Lufthansa, Air France, United and British Airways fly to Boston. For example, you can leave Frankfurt to fly. You can definitely rent a car in Boston.
Car Rentals:
Cheap Car Hire - Book Fast and Easy! *
Hotels:
Hotels and Inns * You can also book through our partner booking.com via this link.
---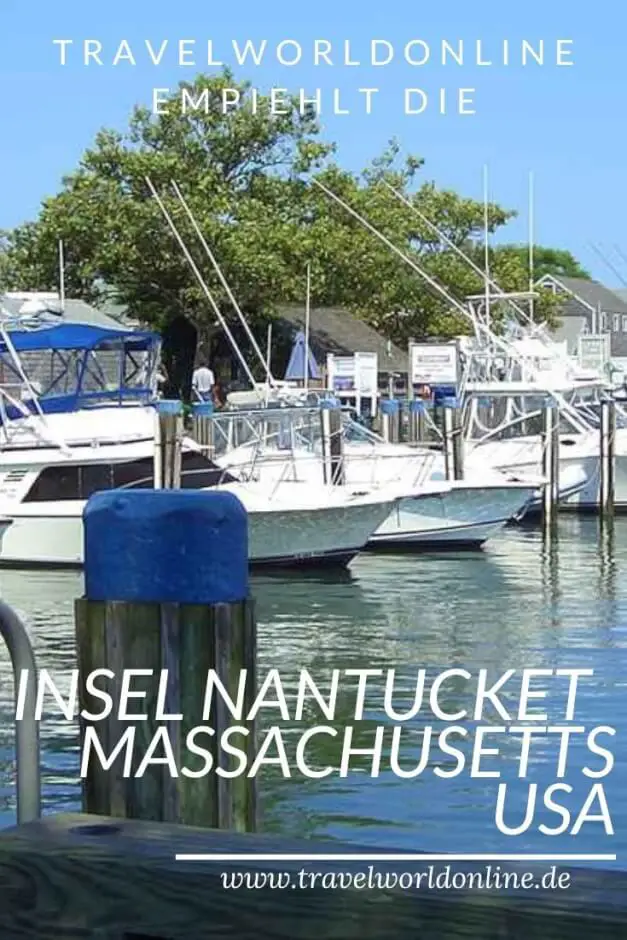 Do you already know:
Source Island of Nantucket USA: Research on site
Text Nantucket Island USA: © Copyright Monika Fuchs
Photos Nantucket USA: © Copyright Monika Fuchs
Nantucket USA – Discover America's whaling island