Excursions from Inverness

Which Scotland Inverness tours are ideal for a 2 day short break? We asked ourselves that before our trip Inverness in Scotland, With its international airport and its location on the southern edge of the Scottish Highlands, Inverness is perfect for a weekend getaway. Depending on the departure airport, the arrival and return journey may take one day. If you want to spend a long weekend in Scotland and get a taste of the Scottish Highlands, then this tour is a good start. By the way, too Autumn and winter a good travel time for Scotland.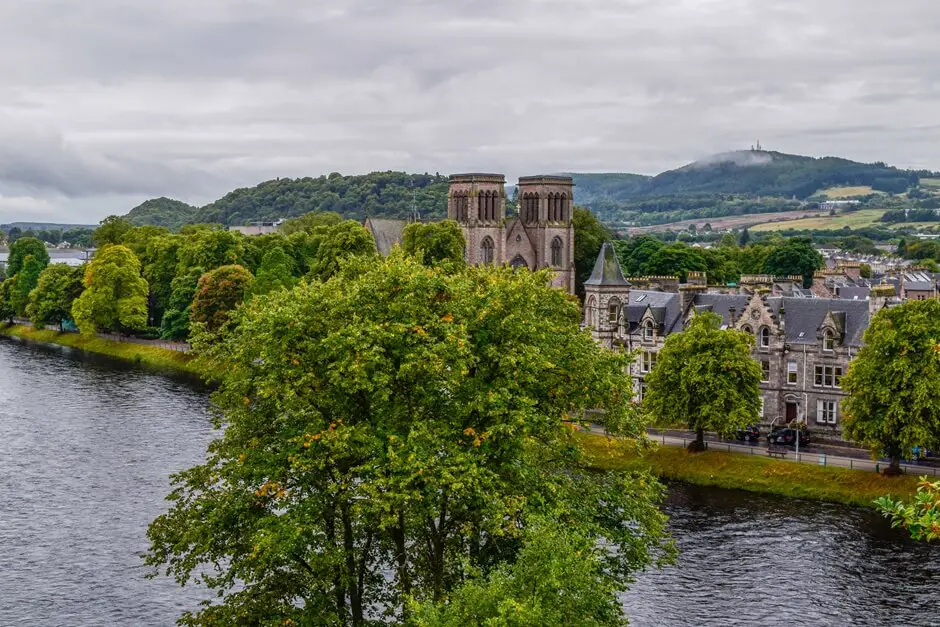 Inverness excursions and sightseeing
The city of Inverness is not very big. It lies on the River Ness and its confluence with the Moray Firth. Inverness is the capital of the Highlands. We take half a day to see the city. Its city center is not too big, so you can get to know it on a walk. Inverness Castle, the center with its shops, Pubs and restaurants and we look at the churches on either side of the River Ness. There is not enough time for the botanical garden. However, we did take a few Inverness excursions.
You can find a detailed description of our tour of Inverness under this link.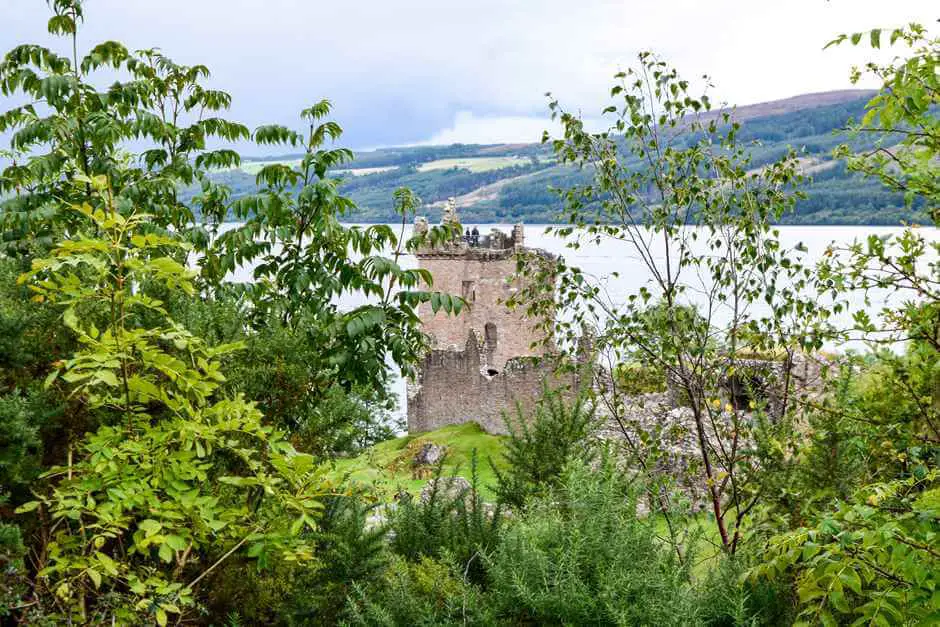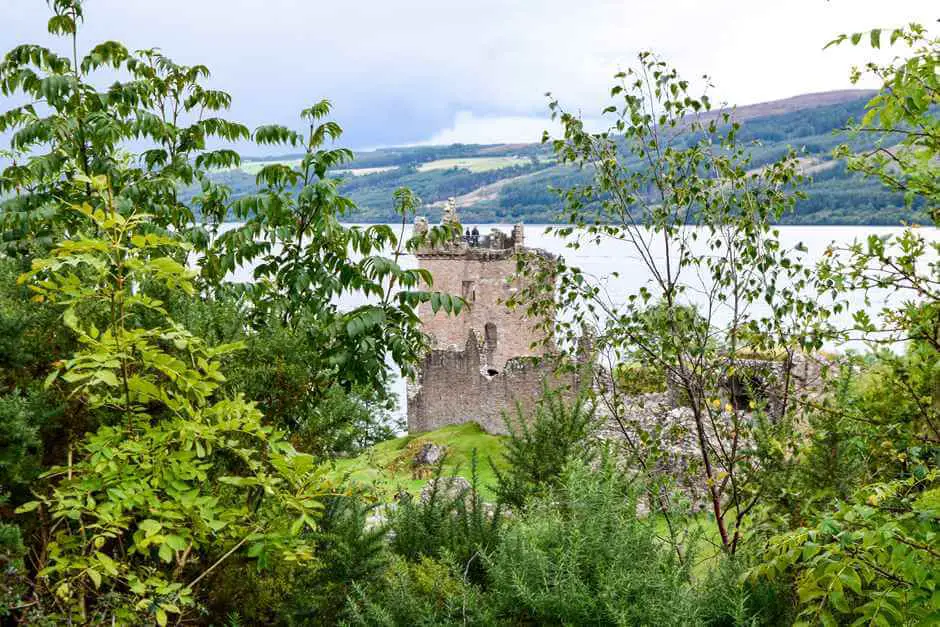 Inverness Excursions - Loch Ness and Urquardt Castle
Loch Ness is just a few miles from Inverness. We don't believe in Nessie. Nevertheless, we see the fjord-like lake on several of our Inverness excursions. Loch Ness has two sides. The quiet east bank with its narrow street that runs along above the lake. The livelier west bank can be reached via a better developed road. This is where the departure points of the boats that sail on the lake are located. There are also small towns and places of interest here, such as the ruins of Urquardt Castle, which can be reached by boat or bus.
Scotland travel guide
We are big fans of Michael Müller's travel guides. These not only contain many practical travel details about the regions and cities in the respective destinations. Here you will also find good information about bike tours and hiking trails. This is also the case in this Scotland travel guide. On a good fifty pages you will also find out a lot of interesting facts about Scotland and the Scottish lifestyle.
You can do the travel guide Order here*
Find more Scotland Travel Guide here.
We take a boat trip, that takes us from Clansman Harbor to the castle ruins of Urquardt Castle and back. Despite - or perhaps because of - the rainy weather, that prevails on this day, this ruin is very impressive. The clouds, that drift across the lake, give it a dramatic look. There are several tours, that are offered from Inverness to the castle ruins.
How we experienced them, we describe in this Inverness Post on Loch Ness, It also contains links for Inverness trips to Urquardt Castle.
Excursions from Inverness
There are several excursions to choose from from Inverness:
Discover more places in Scotland, that are worth visiting.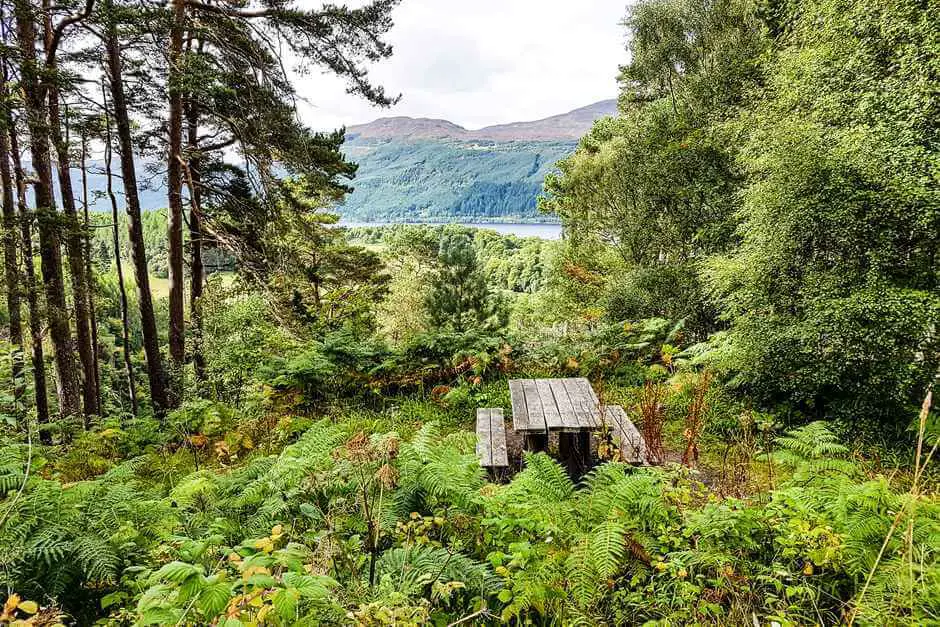 The weather in Inverness and Scotland is unpredictable. You can be lucky and have a few days with nice weather. But it can also be rainy and changeable. Therefore, it is better to prepare for your Inverness excursions with:
Hiking on the South Loch Ness Trail
One of the excursions for walkers from Inverness is the South Loch Ness Trail. We are not great hikers. Nevertheless, we do not want to fail to draw the attention of hikers among you to the new hiking trail that makes it possible to go around the lake. This is sure to be one of the Inverness excursions that will be remembered. Do you want the South Loch Ness Trail (Video) hike in its entire length, you should plan a longer stay of 4-5 days. There is a lot to see and experience over its 112 km length. We only walk a short section of the trail down to the Falls of Foyers.
You can stay cheap on a hike in the Highlands in so-called bothies.
Inverness excursions for the adventurous
If you need an extra thrill, there are a few options at Loch Ness. You can see the region from the air while paragliding. It is also possible to explore the Loch Ness area by quad or mountain bike. Or you can take a speedboat ride on the lake.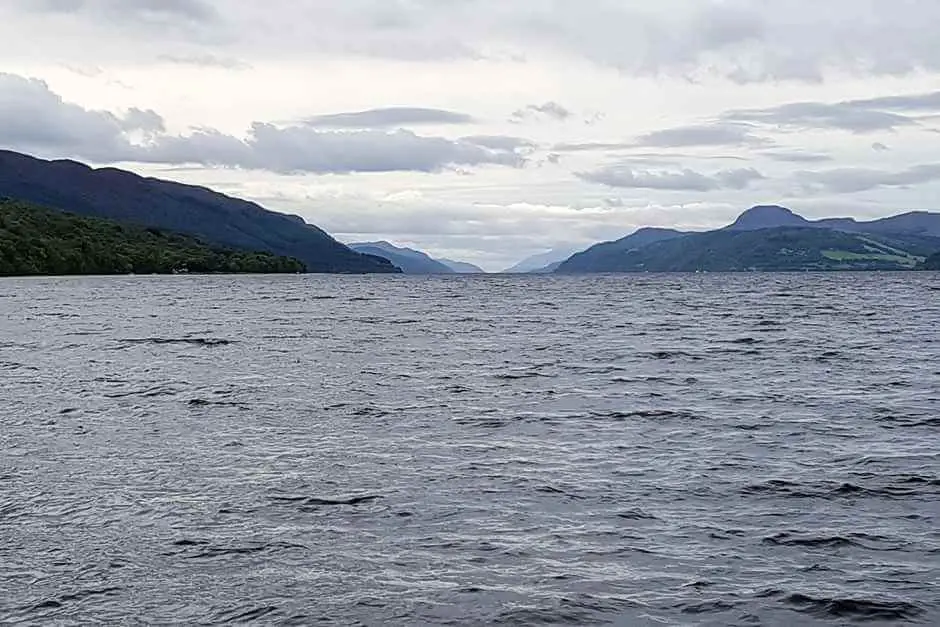 Fishing - Inverness excursions for slow travelers
Fishing offers a more relaxed way to experience Loch Ness. With a little luck, you can catch salmon, trout, char, or pike out of the dark lake. Or do it like us and just enjoy the view of the lake from Dores Beach and watch the canoeists.
Are you traveling with a motorhome?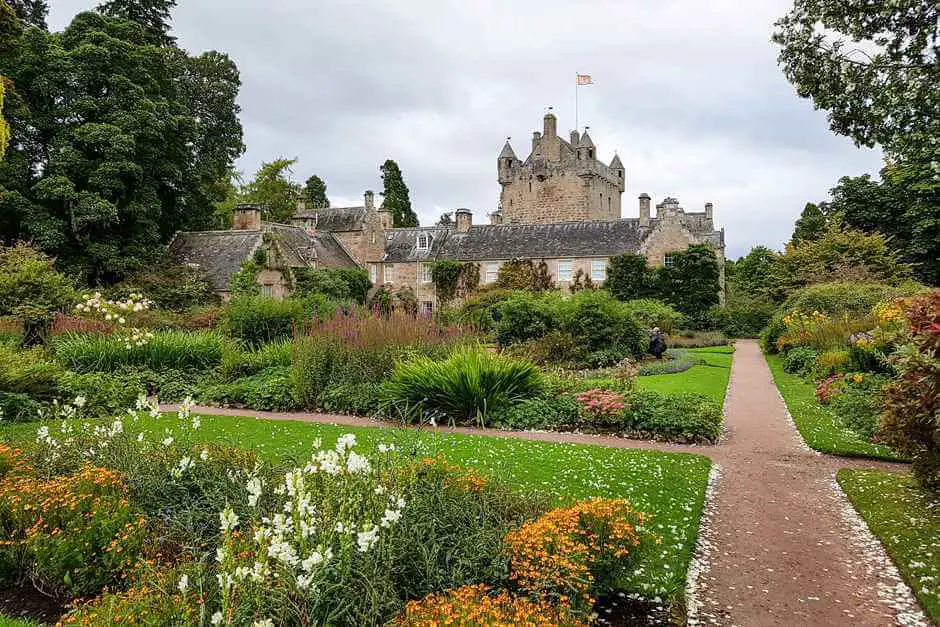 Tours for history lovers - castles around the city
Urquardt Castle is right on Loch Ness. Due to its changing owners in the wars of independence between England and Scotland in the Middle Ages, the castle is historically significant. During a visit, you will gain insights into the lives of people in the Middle Ages. Quite different, however, is the more distant Cawdor Castle. This castle is still inhabited today. However, its owners leave each summer for a few months and open their home for visitors. We were there to see the castle and its gardens.
As we Cawdor Castle near Inverness we describe in this post.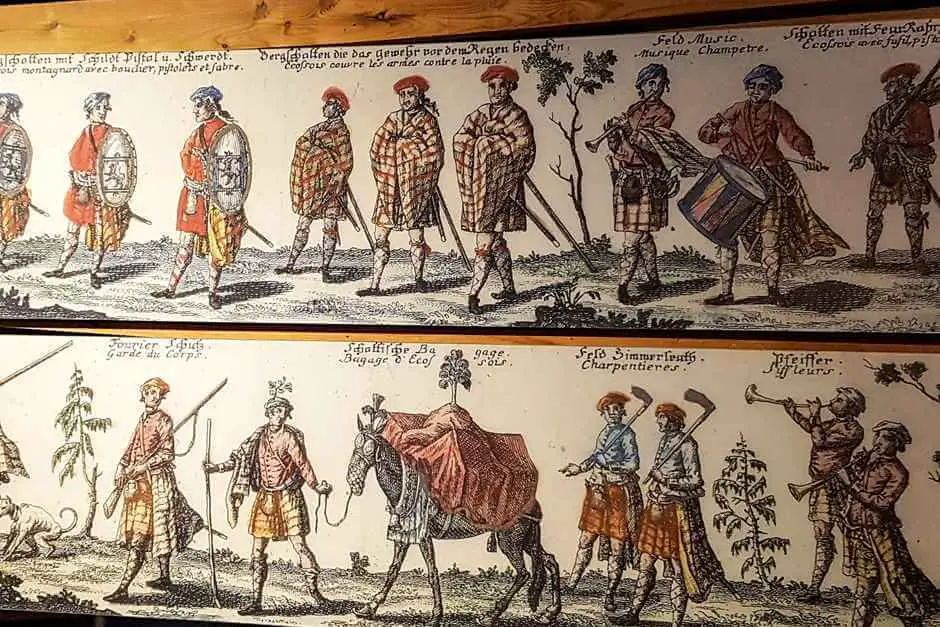 Culloden, where the Jacobite revolt ended in 1745
For a glimpse into one of the most tragic events in Scotland's history, visit the battlefield of Culloden. Here was the last battle between Catholic Jacobites and Protestant Englishmen. In the visitor center you can understand the events from the point of view of the two adversaries. It tells the story of Bonnie Prince Charlie, his glorious advance against the English and finally his defeat on the Battlefield of Culloden. It is very interesting that in the visitor center you can follow the course of this historical dispute from the perspective of both sides.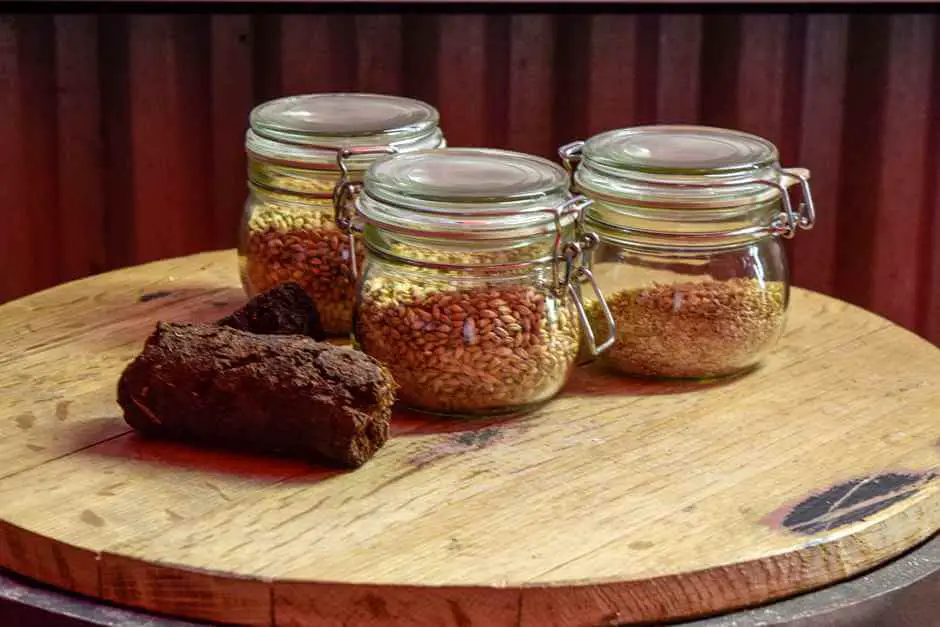 Visit a whiskey distillery
Whiskey is something like the national drink of Scotland. Whiskey distilleries open their doors to visitors in many places. So also in the area of ​​Inverness. Reason enough to include such a visit in the list of Inverness excursions. Take your time and get to know the popular drink of the Scots on a tour followed by a tasting. That goes for example in the Glen Ord Distillery, We were in the Tomatin Distillery not far from Cawdor Castle.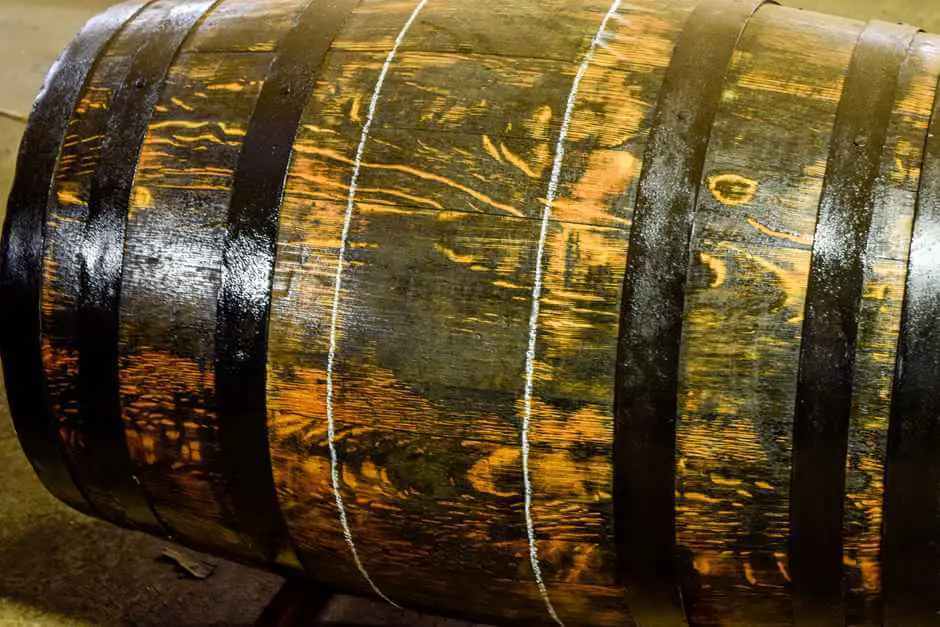 Tomatin's history dates back to the 15th century when cattle dealers and drovers sourced their whiskey from the distillery at Old Laird's House, on the site of the present distillery. The Tomatin Distillery has already gone bankrupt twice (1906 and 1985). However, it was reopened both times. The last time in 1986, when the Japanese investors Takara Shuzo Co. and Okara & Co expanded the production capacity to 23 stills. Of these, twelve are in use today. Mainly blended whiskeys are produced. Single malts make up only a small part of the production in the Tomatin distillery.
Organized tours to whiskey distilleries from Inverness
---
Travel Arrangements:
Getting there
Book yours here Arrival by plane, bus or train*. There are different airlines following Inverness to fly. We are with KLM from Munich leads over Amsterdam traveled to Scotland.
Excursions and sightseeing:
There are also numerous excursions and tours in and around Inverness * that you can book through Get Your Guide.
Accommodations:
Hotels in and around Inverness * You can book here. We have the first two nights in the Kingsmills Hotel in Inverness * spent the night. Under Bed and Breakfast Inverness Scotland * You can book bed and breakfast in and around Inverness.
---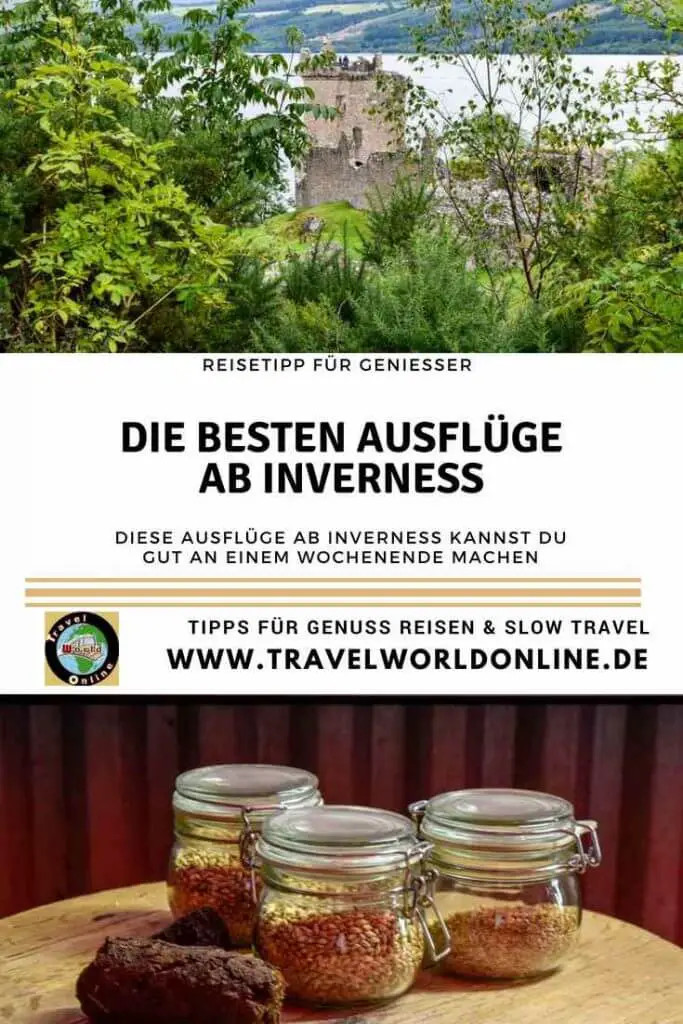 Source for the article Inverness Trips: own research on site.
We thank Visit Great Britain and Visit Inverness Loch Ness for the kind invitation to this Scotland trip. The Tourist Information Inverness helped us find interesting places for our Inverness Excursions in and around the city are actively supported. However, our opinion remains our own.
Text Scotland Inverness Excursions: © Copyright Monika Fuchs, TravelWorldOnline
Photos: © Copyright Monika Fuchs, TravelWorldOnline
Excursions from Inverness for 2 Days