Which Lake Bled activities do connoisseurs like?
The Lake Bled is made for connoisseurs and pleasure travelers. Its location and surroundings alone guarantee a holiday with pleasure. There is a lot to do there. But which Lake Bled activities do connoisseurs particularly enjoy? There are a few that we present to you here.
With the Pletna boat across the lake
You cannot miss one of the Lake Bled activities. As soon as you arrive at the lake shore you cannot miss the Pletna boats. Pletna boats are waiting on Lake Bled. We had already observed them from our hotel balcony. They transport their passengers across to the island in the lake. There is a chapel from the 15th century, which can be reached via a staircase. It is said that wishes come true at the wish bell. We prefer to watch the pletna rowers as they poke their boats evenly across the lake.
The port for the Pletna boats is on Bled Beach.
Hiking on the lake
The landscape around Lake Bled is so beautiful that you should make time for at least one hike. Hiking is definitely one of the Lake Bled activities for connoisseurs. You are spoiled for choice. There is a loop trail around the lake that is suitable for everyone. It starts in Bled and runs along the lake. From there, detours branch off to views of the hills and mountains by the lake. If you take a week, you can do several hikes. You will find suggestions for this in this brochure: Walks and trails, The description is in Slovenian and English, but the maps and the distances and elevations are so well understood.
You can also book guided hikes here*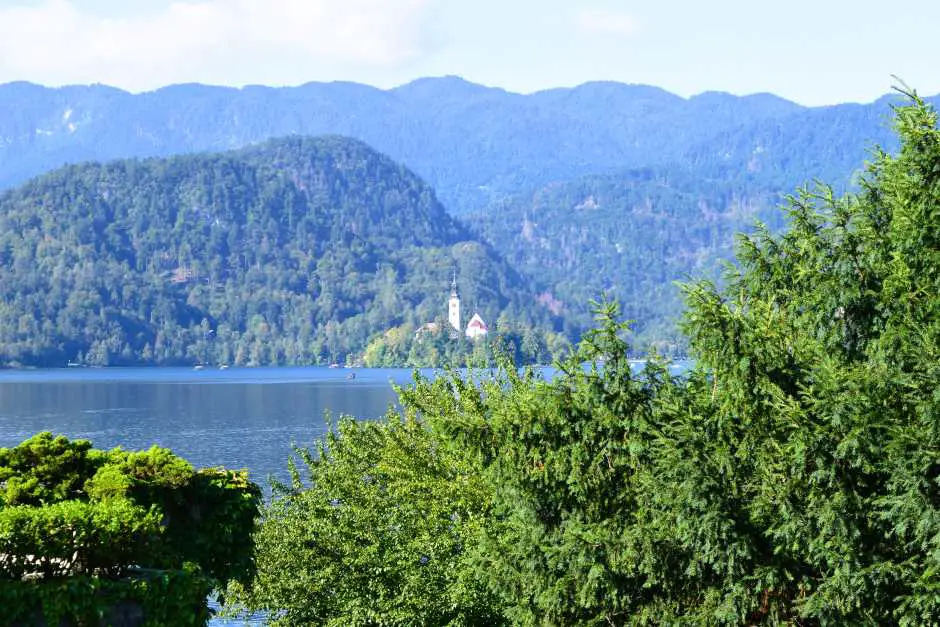 Swimming in Lake Bled
Don't forget your bathing suit on your hikes around Lake Bled. One of the Lake Bled activities is swimming in the lake. On the way there are always opportunities where you can take a dip in the lake. The lido in Bled is located below the castle rock in the town of Bled. It is the only official swimming pool on the lake. However, there are other options:
Grajsko kopališče (castle swimming pool)
mala zaka
Velika Zaka.
Vila Bled's private bathing beach.
Private bathing beach of the Grand Hotel Toplice.
Enjoy original cream cakes from Lake Bled
One of Lake Bled's activities is definitely a visit to Hotel Park's beach café. There you can get the original cream cake that was invented there. It is one of the specialties that everyone in Slovenia knows. You should definitely try the cake specialty once. You can find the beach café here:
Cesta Svobode 15
4260 Bled
Slovenia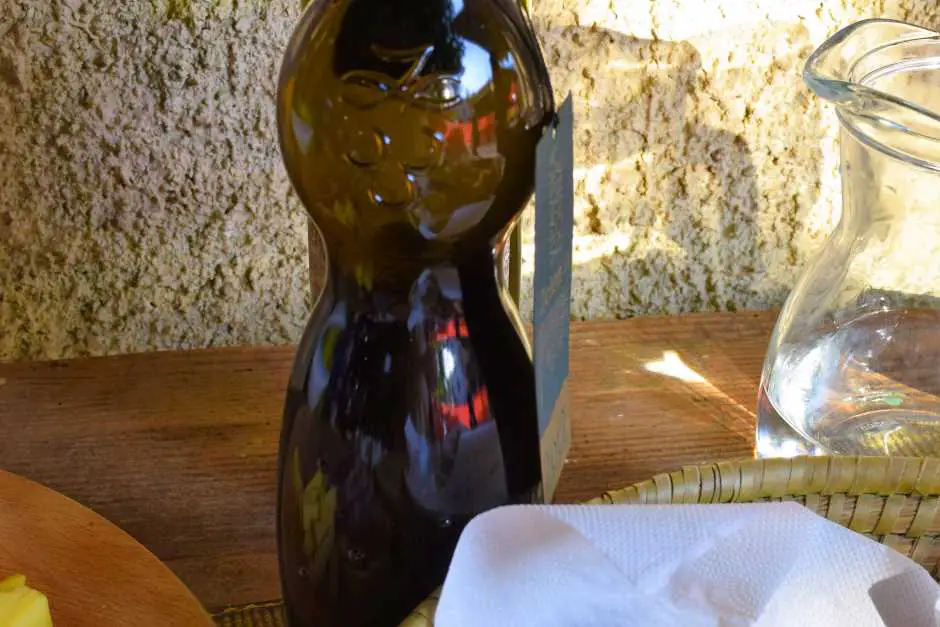 Taste Slovenian wines
In the Murka restaurant you can taste wines from Slovenia during a wine tasting. Spend an evening full of fun and indulgence and taste your way through a selection of Slovenian wines. You will learn more about viticulture and hear funny stories. The evening will be held in English.
You can reserve your wine tasting here*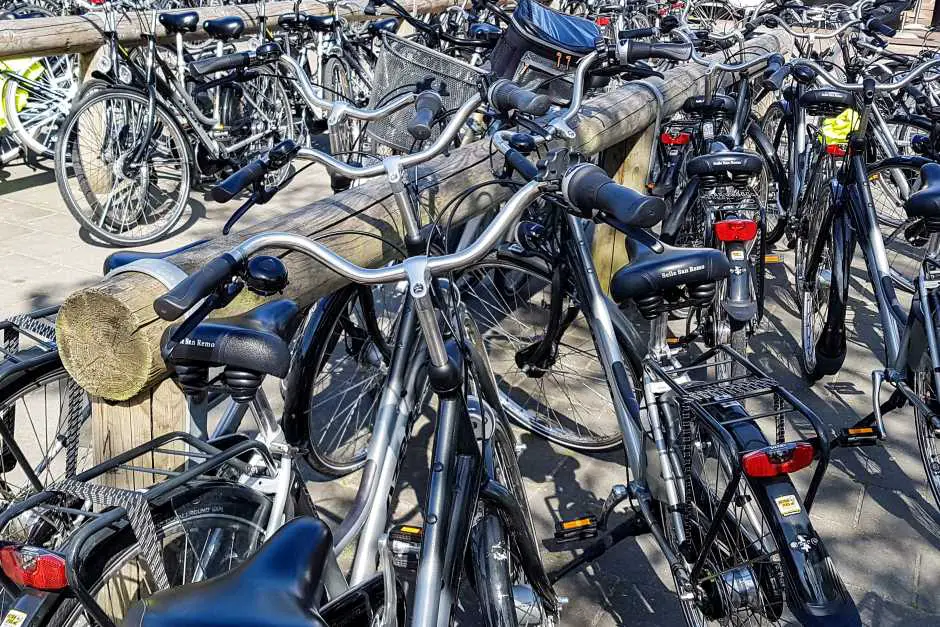 Take a bike ride by the lake
Rent an e-bike and take a bike tour around the lake. What do you think of a guided e-bike tour around the lake? Join a group of like-minded people and comfortably circle the lake in three hours. In Bled there is also a mountain bike rental where you can rent a bike. You can circle the lake on your own.
Book your bike here or reserve your bike tour*
Or do you fancy a kayak tour?
Somewhat more adventurous are the Lake Bled activities in the area. You can take a kayak tour on the Sava River. You can also combine this tour with a canyoning adventure. Should it be even more adventurous, then there are also kayak tours through a former mine. On this day tour, you'll spend eight hours kayaking in an underground mine near Bled.
Reserve your kayak tours here*
Lake Bled activities for adventurers - raft tour on the rivers
The rivers around Bled have it all. You can opt for a rafting tour through the alpine landscape, where you can travel with the whole family. But there is also white water rafting, which really gets down to business. It's your choice. If you want, you can also add a canyoning adventure to your rafting tour.
Book the tour of your choice here*
---
Travel Arrangements:
Arrival to Lake Bled
Arrival by plane, bus or train*. By car you can reach Bled from Munich in three hours 45 minutes (without traffic). Of Salzburg takes about two and a half hours and from Vienna about four hours. The nearest airport is Ljubljana. Arrival by train is possible. In addition, there are long-distance buses to Ljubljana.
Car Rentals:
Rent a car - book quickly and easily!
Hotels on Lake Bled:
Accommodations in and around Bled * You can book through our partner booking.com.
Do you want Lake Bled activities and camping? Then you should know this:
---
Do you already know:
Source: On-site research. We thank Best Press Story for supporting this trip to Slovenia on Lake Bled. As always, our opinion remains our own.
Text Lake Bled Activities : © Copyright Monika Fuchs, TravelWorldOnline
Photos: © Copyright Monika Fuchs, TravelWorldOnline and Wikimedia Commons in the public domain
Video: © Copyright Petar Fuchs, TravelWorldOnline
Lake Bled Activities for connoisseurs